Neuroscience provides excellent reasons for supporting making and makerspaces, and can help guide educators offering these exciting opportunities for our students.
Making and makerspaces have been moving into libraries in a big way over the last few years. As it turns out, neuroscience gives us some pretty good reasons for supporting these efforts, and can help guide us as we provide these exciting opportunities for our students.
Brain Fact #1: Your brain thinks your hands are the most important part of your body.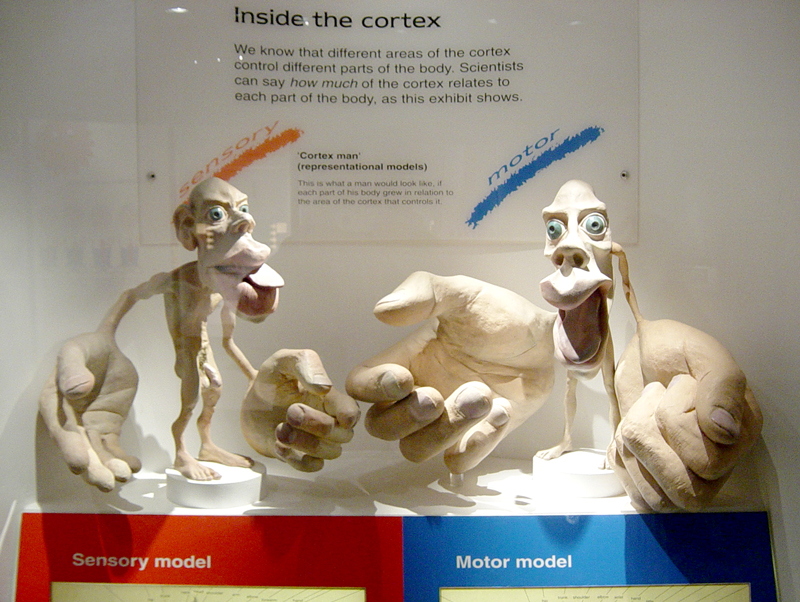 This little critter is called the homunculus. It is a physical representation of how many motor neurons you have in your brain for different body parts. When you see how gigantic the hands are, it tells us that as far as our brain is concerned they are by far the most important part of our body. It shouldn't be surprising that allowing students the opportunity to work with their hands is so engaging.

Brain Fact #2: Learning is a physical change in the brain that is enhanced by practice and repetition.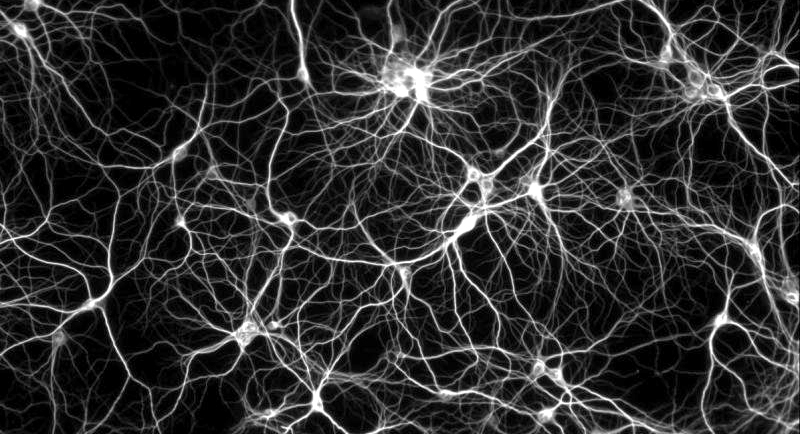 Our brain consists of vast networks of neurons, numbering in the billions. They communicate through a mixture of chemical and electrical signals. When we learn something new, we add new connections to these networks. Every new fact, new idea, new experience, new skill is a physical rewiring of our brain.
These networks are strengthened by repeated use. There's a neuroscience concept called Hebb's Rule: The neurons that fire together, wire together. Every time a connection is activated, there are a number of physical changes that happen in the neurons that make the signals stronger, faster, and easier to trigger. Think about a skill you've learned, how hard it was to master at first, and how through practice it eventually became effortless. That's Hebb's Rule in action.
The flip side is that the less you use these connections, the weaker they get. If you ignore them long enough, they can eventually be eliminated entirely. It's truly a "use-it-or-lose-it" situation. It's something all of us have experienced when cramming for a final; we study, study, study and shortly thereafter are completely unable to remember most of what we studied.
Adolescence is a critical period for this pruning of unused pathways. Teenagers have twice as many connections in their brain as adults, and their brains are actively eliminating the ones that aren't being regularly used. This is why adolescence is the second most critical period for brain development, and why experiences of teenagers can have such powerful impact for the rest of their lives.
So how does this relate to making? That has to do with Brain Fact #3.

Brain Fact #3: Children involved in unstructured play, experimentation, and tinkering are practicing executive function skills.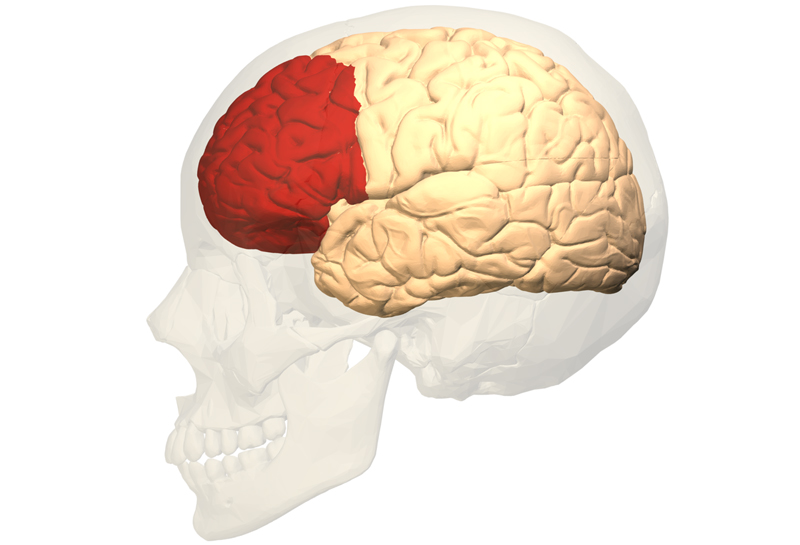 This is the prefrontal cortex, the part of the brain responsible for executive function. It's the last part of the brain to finish developing, extending into the early 20s for most people, or even early 30s for some men. (Yes, we all know That Guy.) Like any set of neural networks, it improves its functioning through repeated use and practice. Playing for children is practice making decisions, trying things out and evaluating results, making plans, and other important forms of executive function. If we overstructure children's lives (and school experiences), we shouldn't be surprised that when we finally give them the opportunity to self-direct, they don't know how. This is reflected in research, where studies indicate that the amount of time children spend in unstructured play as preschoolers correlates with higher levels of executive function as older children.
This is a critical aspect of why making is important. Picture the daily life of one of your students and think about how much his or her time is scheduled. Time spent in a makerspace is a chance for them to experience self-directed exploration and tinkering, something that is an increasingly rare option. These in turn are important opportunities for students to practice and develop executive function. As Maria Montessori put it, "Play is the work of a child." It's an essential, irreplaceable developmental need, and is true for all learners of all ages.
Another issue of concern is attention. In our distracted world we invest our attention in short, tiny snippets on a variety of surface messages such as tweets, texts, and Facebook posts. That is what we are wiring our brains to do, and we may be degrading our ability to pay attention deeply over an extended period of time. In looking at how we structure the school day, when do students get to practice the deep focus for a period of time? Making is an opportunity for them to have that exact kind of experience and to build that capacity. Our students' attention is their most valuable resource—how are we enabling them to develop it?

Brain Fact #4: It is literally neurologically impossible to learn deeply about something you don't care about. Dr. Mary Helen Immordino-Yang

The labeled structure in this diagram is the hippocampus, which is the part of the brain that directs the formation of long-term memories. It is part of a larger set of structures known together as the limbic system—the emotional system. This is a critical point, because it underscores that learning and memory formation are emotional events. A speaker I heard many years ago (whose name I have unfortunately been unable to locate) said, "In an atmosphere of ecstasy, learning is not only enhanced, it is inevitable." When you are having a good time, you are learning. Making is first and foremost fun, and students learn while they are engaged in it, whether they intend to be or not!
The self-direction that is integral to a makerspace also encourages curiosity. We are born curious, but all too often the school experience discourages students from asking questions and that natural skill is lost. Giving students the chance to explore gives them the opportunity to practice and strengthen their curiosity, which in turn can lead to better, deeper learning.
Brain Fact #5: Stress and fear impede learning

This is your amygdala. It's the part of the brain that deals with fear and other intense negative emotions. At low to moderate levels of activity, it enhances your focus and attention and helps you perform better. At high levels of activity, it reroutes the connections in your brain and pretty much tunes out the prefrontal cortex. You lose executive function and go into straight-up reactive mode, literally acting without thinking. This process also impedes making the new memory connections in your brain that are part of learning.
This is the underlying mechanism of the growth mindset. If you have a fixed mindset, when you make a mistake or get challenged by something you can't do, you have a strong threat response. This ramps up your amygdala, and your thinking ability is shut down. In this defensive, reactive frame of mind, you can't learn—or what you "learn" is to avoid those situations in the future.
If you have a growth mindset, however, you don't go into the threat response. Instead, you move into the optimal level of mild concern and curiosity, and can ask yourself or others "How can I make this better?"
One of the key moments that all makers experience is "Well, that didn't work like I expected it to!" Experimentation and mistakes are part of the process, and students learn to anticipate (and tolerate) failures and learn from them in their quest to meet their goals. It's a natural environment for students to develop a growth mindset, resiliency, and persistence.
Making and makerspaces are popular for very good reasons. They align powerfully with what neuroscience tells us about how the brain works! In summary:
Making reflects the neurological primacy of our hands
Making provides opportunities for students to develop executive function abilities, such as self-direction, decision making, focus, planning, and reflection
Making provides opportunities to for deeper learning through focused, extended work and tapping into intrinsic interests and curiosity
Making provides opportunities for developing growth mindset and persistence in an environment of design, test, feedback, and revision
---
Conn McQuinn is a consultant and the owner of McQuinnable Educational Services. He has degrees in science and education, and 40 years of experience in science and technology education in both informal and formal settings, including the Pacific Science Center and Puget Sound ESD. He has served on the boards of the Washington Science Teachers' Association and the Northwest Council for Computers in Education, presented at numerous conferences, and survived two years of being a PTA co-president. Conn is also the author of over a dozen children's activity books, all of which are out of print and can only be found in the dusty corners of eBay.