Tarisa Parrish is a citizen-scientist, business consultant, and powerful advocate for saving endangered species.

Young readers join the joyful mission in The Adventures of Johnny Butterflyseed
Tarisa Parrish is a citizen-scientist, business consultant, and powerful advocate for saving endangered species. Her website (JohnnyButterflyseed.com) teaches butterfly farmers about the butterfly lifecycles, growing butterfly gardens, and how to get involved with related nonprofit organizations. In Parrish's debut children's book, Johnny Butterflyseed and Raven Silverwing embark on a magical mission to save the disappearing Monarch butterfly.
You dedicated this book to "the real Johnny Butterflyseed." Who is Michael and how did he inspire you to write this book?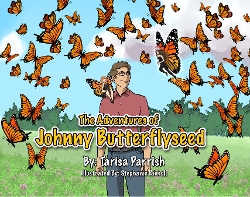 Michael is my best friend and life partner. We have a shared passion for nature and all its creatures. Years ago, after Michael planted his first urban butterfly garden, he thought up the name Johnny Butterflyseed. Like Johnny Appleseed planted apple seeds, Michael started planting milkweed wherever he went. Together we planted butterfly gardens, rescued caterpillars that were found in areas that ran out of milkweed, then raised and released hundreds of butterflies.
How did you first get interested in preserving endangered butterflies?
My interested in saving/preserving animals and insects started when I was a child. One of my favorite insects was the Monarch butterfly. I could find them everywhere when I was young. When I grew older, I noticed there were not as many as before. That's when I started researching what was causing the decline. It became clear that the fate of the Monarch Butterfly lies in the hands of future decision-makers: the children of today.
What does it take to become an "accomplished butterfly farmer?"
I believe the goal of an accomplished butterfly farmer is to raise several generations of butterflies through their entire life cycle. The butterfly farmer will know the joy of witnessing a monarch butterfly emerge from their chrysalis. They will have planted countless larval host plants, simply for the purpose of giving life to butterflies. For Johnny, being a butterfly farmer isn't a business, it's a mission of saving the endangered Monarch Butterfly.
What have been your favorite reader responses so far?
My favorite responses have been from parents who tell how me how after reading the book their children want to be butterfly farmers. One parent shared: "My son loved this book so much he took it to school and now they have their own mini butterfly garden in the classroom!" A home school parent shared: "I loved the message on taking things one day at a time and thought it was an important lesson for us all. I may have some little butterfly farmers on my hands now!"
What are the plans for your next book?
The Adventures of Johnny Butterflyseed is intended to be a series of books that focus on endangered species. The next book will address endangered tortoises and turtles. Their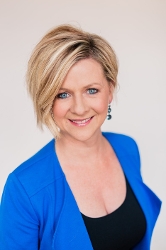 habitats and environments are disappearing due to urban development, herbicide usage, and pollution of our lakes and oceans. Of course, the story will be told with the goal of inspiring and educating kids.
As a seasoned executive, you specialize in "business transformation" and "change management." How do you use that expertise in your environmental advocacy?
One of the most important things is to meet people where they are and take them on the journey needed to drive the right outcome. For me, when it comes to environmental advocacy, I thought about my key "stakeholders" (future decision-makers) and implemented a change plan to drive the outcome of saving our Monarch Butterfly. The change plan included making kids aware of the problem, and teaching them what they needed to do to help.
How can a city-dweller help save the monarch butterfly?
If you don't see milkweed plants, you won't see Monarch Butterflies. It is that simple.
Every city dweller can help by planting milkweed anywhere and everywhere. Even if it's just one milkweed plant found at the hardware store, it will make a difference. Plant it somewhere in the sunshine and maybe water it for a couple weeks to get it started. Or find a local community garden and request a plot. Fill this with milkweed plants or seeds, and your neighbors will thank you, as will the many different pollinators that will visit. A more enterprising approach might be to find untended areas attached to businesses and ask if they would like a butterfly garden installed. Many times, business owners are happy to fund plants and soil and mulch for someone willing to handle the labor for free.
Sponsored by