The News Literacy Project continues its mission to educate kids about misinformation with new initiatives; civil rights activist Ruby Bridges has written a new book; the Library of Congress National Book Festival will be on PBS; L.A.'s Festival of Books goes online, and more in this edition of News Bites.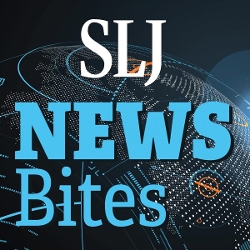 The News Literacy Project continues its mission to educate kids about misinformation with new initiatives; civil rights activist Ruby Bridges has written a new book; the Library of Congress National Book Festival will be on PBS; L.A.'s Festival of Books goes online, and more in this edition of News Bites.
---
News Literacy Project Launches Two New Iniatives, Offers Checkology for Free
The News Literacy Project (NLP) is trying to help educators and students in a few different ways as the pandemic continues to impact education and misinformation proliferates.
First, e-learning platform Checkology is free to educators and school districts, as well as homeschooled students. This browser-based platform teaches students to recognize and debunk misinformation, understand the role of a free press in a democracy, and become informed and engaged participants in civic life. Leading journalists, along with First Amendment and digital media experts, guide users through 13 interactive multimedia lessons that feature real-world examples from social media and news sites. One foundational lesson is translated into Spanish.
Second, NLP is partnering with Flipgrid to help educators connect with more students through social learning. NLP's Flipgrid content includes various news literacy topics, many building on Checkology lessons, as well as activities for students, including fact-checking "missions" and misinformation "quests."
NLP is also creating a national news literacy educator network, training teachers, librarians, and school administrators across the country to support a news literacy curriculum, help find opportunities for local partnerships, and build channels of communication for their communities as local news literacy champions. Educators interested in becoming ambassadors can find and submit an application here. The network launches in January 2021.
---
Ruby Bridges Authors New Middle Grade Book
Civil rights icon Ruby Bridges's new book, This Is Your Time, will be released on November 10, four days before the 60th anniversary of her becoming the first Black student to attend the all-white William Frantz Elementary School in New Orleans at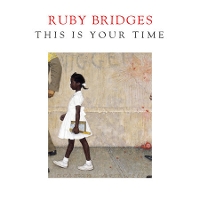 age six. Bridges was inspired by the recent wave of activism for racial justice led by young people to write this book, which is composed as a letter from Bridges to readers. It recounts her experience integrating the New Orleans public school system and culminates in a call to action for a new generation of young activists and adults to unite.
"Having spent years speaking to young people about racism, I felt compelled to say something, and after careful consideration, I decided a letter to my young people was the way," Bridges said in a statement. "It is that group that has given me hope for decades, and they will be the drivers of change that we want to see tomorrow. What I was seeing reminded me of what I had seen before—of the struggle that took place during my walk up those stairs as a child in 1960. I want our young people to know that the chaos that I saw then was a direct path to the rights that so many of us had yet to be privileged to. I know that they are the ones who will lead us to the rights that all of us so strongly pray for and deserve, and I want them to hear it from me that if they stay united and keep their eyes on the prize, change will come."
---
Hartford Public Library Seeks Scholarship Applicants
Hartford Public Library (HPL) is seeking applicants for a scholarship for students who plan to specialize in library work with children. The $4,000 Caroline M. Hewins Scholarship is open to those who have received or are about to receive a four-year undergraduate degree and who have applied for admission to a library school or are already attending a library school accredited by the American Library Association. Preference will be given to applicants who want to work at public libraries.
Deadline is September 1. Candidates are required to submit applications via mail only, and anything postmarked later than September 1 will not be accepted.
---
Scholastic Launches New Resource on Instagram
Scholastic launched the Scholastic Bookshelf, a new resource on Instagram to help parents and teachers answer kids' questions. Instagram users can follow @scholasticbookshelf and click on topics to be led to a curated selection of Scholastic book or classroom magazine excerpts that parents and teachers can use to start and guide a conversation with a child on that subject.
The Scholastic Bookshelf has excerpts from more than 60 Scholastic stories and the ability to find related stories on Scholastic.com. Scholastic identified topics that are on the minds of parents, teachers, and kids, including anxiety, empathy, bullying, imagination, race, diversity, and illness.
---
Library of Congress National Book Festival on PBS
The 2020 Library of Congress National Book Festival will include a national television special on PBS stations. The Library of Congress National Book Festival: Celebrating American Ingenuity is a two-hour program featuring renowned authors and literary voices. It will be hosted by Hoda Kotb and air on Sunday, September 27 at 6 p.m. Eastern. It will also be available for on-demand streaming online and through the PBS app.
The broadcast will follow a weekend of virtual festivities online that will be accessible at loc.gov/bookfest, including on-demand videos, live author chats, and discussions.
---
L.A.'s Festival of Books Goes Online
Los Angeles's annual Festival of Books, a partnership between the Los Angeles Times and the University of Southern California, is the latest event to adapt to the ongoing pandemic. The remote festival will launch October 18 and span four weeks, instead of its usual two days, as a "virtual community-wide gathering."
To celebrate the festival's 25th year, there will be 25 individual virtual events, including author panels and readings. The program's complete lineup will be announced in mid-September.
---
Kahoot's Back to School Survey Results
Kahoot! published its survey of more than 1,200 educators around the world for its Kahoot! Back to School EDU Survey, which included questions on virtual learning, what was learned last year, and trends teachers expect to see this fall.
A majority of teachers (64 percent) said the biggest challenge of virtual learning was the lack of social interaction and engagement with students. More results of the survey:
Teachers are split on feeling safe to return to the classroom, with European educators feel safest returning to their classrooms
85 percent of surveyed educators expect to use technology more frequently in their classrooms in the future, despite challenges
Teachers see benefits in virtual learning and report improved teaching in distance learning
85 percent of educators surveyed reported changing their virtual/blended teaching to support diversity and inclusion
---
National Student Poets Announced
Five high school students have been chosen from among thousands of award-winning young poets to serve for a year as National Student Poets, the nation's highest honor for youth poets presenting original work.
The National Student Poets Program is a partnership of the Institute of Museum and Library Services and the nonprofit Alliance for Young Artists & Writers.
Representing five geographical regions of the country, the 2020 National Student Poets are:
Isabella Ramirez (Southeast), a junior at Alexander W. Dreyfoos School of the Arts in Lake Worth, FL
Ethan Wang (Southwest), a junior at Cinco Ranch High School in Katy, TX
Manasi Garg (West), a junior at Saratoga High School in Saratoga, CA
Madelyn Dietz (Midwest), a homeschooled junior from St. Paul, MN
Anthony Wiles (Northeast), a junior at Sewickley Academy in Ross, PA