Teachers and librarians have an obligation to help students seek marginalized narratives and assess the validity of information presented to them.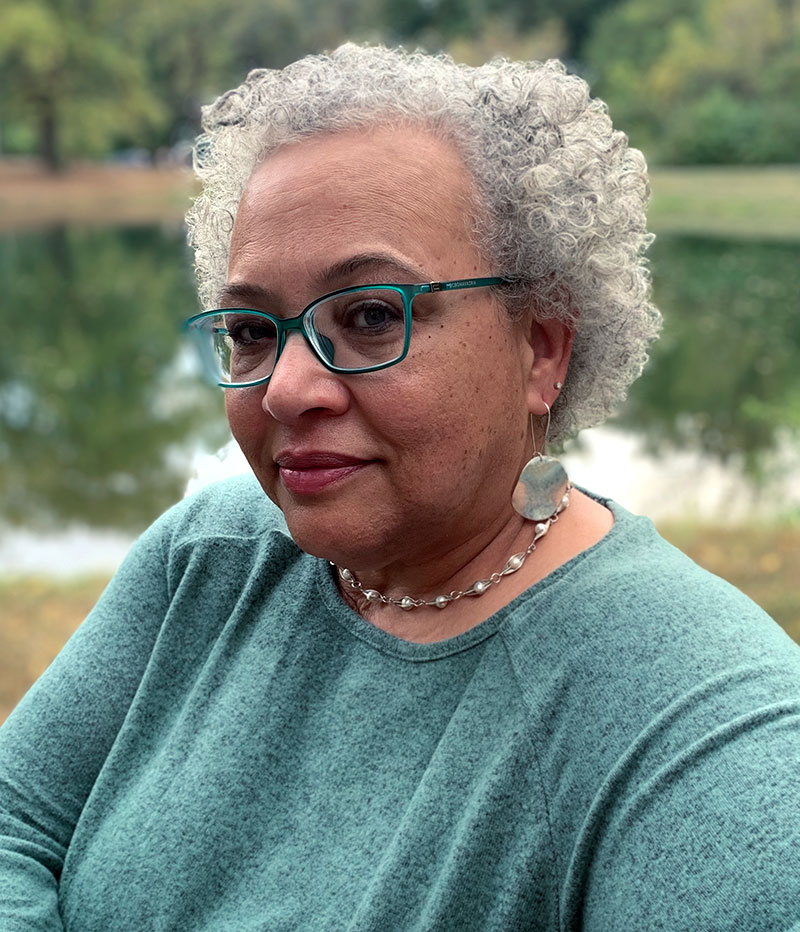 Edith Ann Campbell
Mostly people of a certain age know the comedic significance of my first names, Edith Ann. That was the name of a character portrayed by Lily Tomlin who sat in a huge rocking chair dressed as a five-year-old child and told dramatic stories that ended with wise advice and "that's the truththththththth," regardless of how true the particular story may or may not have been. Through this character, Tomlin spoke her truth. In dressing for the part, Tomlin crafted Edith Ann's persona through a backstory that contained many of the things Edith Ann/Lily Tomlin had come to believe.
In real life, we all have our backstory, lived experiences, that formulates our lived truth.
Many of use grew up with the adage that in any situation, there's your truth, there's my truth, and there's the truth. While many interpret this to mean that truth is negotiable, it more directly reminds us that regardless of my perception of an event, there is an undeniable truth: an honest, factual occurrence. With no exchange of information, without collaborating with or consulting others, we probably won't find the truth. This works on the personal and professional level.
I can read textbook after textbook on World War II, but until I pick up Ashley Bryan's Infinite Hope: A Black Artist's Journey from World War II to Peace (Atheneum, 2019), I won't know the intimate role of Black soldiers on D-Day. I can take numerous classes on evaluating literature, but until I find the works of Charlemae Hill Rollins, Pura Belpré, Augusta Baker, Sterling Brown, or Dr. Rudine Sims Bishop, I won't begin to know how to fully evaluate literature; I won't know how to analyze literature through a lens not based in whiteness.
Unfortunately, the experiences of BIPOC people, LGBTQIA+ people, or those with disabilities are too often excluded from the accepted narrative. This is exactly why these groups are called marginalized: because their stories have been written alongside, in the margins and not in the majority text. Their truths have been lost and ignored as whiteness comes to dominate.
Nathalie Wooldridge, along with José Botelho and Masha Kabakow Rudman, developed tools based in critical literacy to question how power and privilege are embedded into a text. While intended for literature, these tools are quite effective in analyzing messages presented in any text, whether it be a journal article, TikTok video, advertisement, podcast, or even the nightly news. When both teacher and student query a text using Wooldridge's list, they will enter into a process that seeks to find the real intent behind the information.
What (or whose) view of the world, or kinds of behaviors are presented as normal by the text?
Why is the text written that way? How else could it have been written?
What assumptions does the text make about age, gender, and culture (including the age, gender, and culture of its readers)?
Who is silenced/heard here?
Whose interests might best be served by the text?
What ideological positions can you identify?
What are the possible readings of this situation/event/character? How did you get to that reading?
What moral or political position does a reading support? How do particular cultural and social contexts make particular readings available? How might it be challenged?
(Source: Nathalie Wooldridge, qtd. in Maria José Botelho and Masha Kabakow Rudman, Critical Multicultural Analysis of Children's Literature: Mirrors, Windows, and Doors, p. 4. Bothelo and Rudman added class to Wooldridge's list.)
Parents, educators, librarians, and others with the responsibility of transmitting information to the next generation have an obligation to first know our own truth, to know what guiding principles shape our belief system, and then to be honest with oneself and others. Because a voice may have been omitted from a retelling of an event doesn't mean it was never there. Teachers and librarians have the obligation to help students learn how to uncover these missing voices as well as to assess the validity of the information presented to them. In today's political and social climates, this can be quite challenging.
There's always a backstory from a variety of perspectives that's worthy of being shared. Continuing to learn and to clarify our beliefs brings honesty and integrity not only to our work, but also to our own personal story.
And that's the truthththththth!
---
Edith Ann Campbell is an Associate Education Librarian at the Cunningham Memorial Library, Indiana State University. She is a founding member of the We Are Kidlit Collective and of See What We See. Campbell currently serves on the Advisory Board for the Research on Diversity in Youth Literature journal. In 2016, she served as a Faculty Fellow to the ISU Faculty Center for Teaching Excellence's Multicultural Curriculum Learning Community. Campbell blogs to promote literacy and social justice in young adult literature at CrazyQuiltsEdi.