Legislators in Tennessee want to create a parental oversight board to decide what children can and cannot access at their local public library; Jeff Kinney to hit the road for Rowley; and grants and professional opportunities in this edition of News Bites.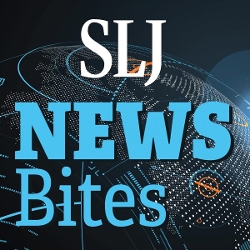 Tennessee librarians are fighting against a proposed "Parental Oversight" bill in the state's legislation; Jeff Kinney gives Rowley a series; and grants and professional opportunities in this News Bites.
---
Parental Oversight Board Proposed in Tennessee
Following the legislative lead of Missouri, a bill has been proposed in Tennessee that would create a parental oversight board to approve materials for the public library. Under the "Parental Oversight of Public Libraries Act," five adults would be elected to the board that would hold public hearings about any concerns that age-inappropriate sexual material was available to children in the library and decide kids can and cannot access.
The bill states:
"Age-inappropriate sexual material" means any description or representation, in any form, of nudity, sexuality, sexual conduct, sexual excitement, or sadomasochistic abuse, that: (A) Taken as a whole, appeals to the prurient interest of minors; (B) Is patently offensive to prevailing standards in the adult community with respect to what is appropriate material for minors; and (C) Taken as a whole, lacks serious literary, artistic, political, or scientific value for minors."
As is the case in Missouri, where a similar bill was proposed in January, any library staff member who "intentionally violates" the law would be subject to a fine or prison time. The libraries would no longer receive state funding if it "allows minors to access age-inappropriate sexual materials" in violation of the law.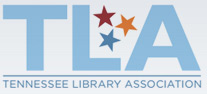 The Tennessee Library Association (TLA) issued a statement calling the bill "equatable to censorship of library collections." It also noted the cost to government—and, therefore, taxpayers—saying if enacted, the law "would mandate unnecessary and duplicated legislation, placing an added burden of government oversight on local library boards."
The American Library Association (ALA) also released a statement in opposition that read, in part:
"The belief that a small group of parents know what is best for every family in their community denies the very real fact that each community is made up of families and individuals with diverse beliefs, identities and values. ALA supports the right of families and individuals to choose materials from a diverse spectrum of ideas and beliefs. Public libraries and their professional staff members already have in place the tools and procedures that will assist parents in selecting materials that fit their family's information needs, while not censoring materials or infringing upon the rights of other families or patrons to choose and access the resources and programs they want and need.
"ALA vigorously opposes HB2721 and other bills like it that advance censorship under the guise of parental control."
The bill is on the schedule to be discussed at a meeting of the city and counties subcommittee this week.
---
ELJ Mini-Grants Accepting Submissions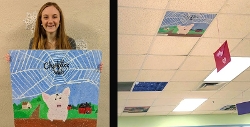 The Ezra Jack Keats (EJK) Foundation is accepting applications for the Ezra Jack Keats Mini-Grants. The foundation, which supports arts and literacy programs in public schools and libraries, will award approximately 70 grants of up to $500 each to teachers and librarians in public schools and libraries whose proposals "reflect an imaginative approach to experiential learning."
A past EJK Mini-Grant was awarded to 7th and 8th graders from Simons Middle School in Flemingsburg, KY. They painted images from their favorite books onto 24x 24–inch ceiling tiles (pictured). The program added 25 tiles to the school library ceiling, giving it a little literary color and character.
The deadline for submissions for this year's mini-grants is March 31. Winners will be announced in May.
---
Rowley Gets a Series; Kinney Hits the Road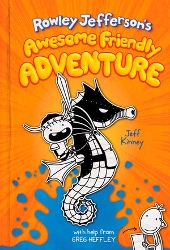 "Diary of a Wimpy Kid" author Jeff Kinney is spinning Greg Heffley's lovable sidekick Rowley Jefferson into his own series. After last year's Diary of an Awesome Friendly Kid, which Jefferson narrated, Amulet Books is releasing Rowley Jefferson's Awesome Friendly Adventure on April 7. To help promote the title, Kinney is going on a book tour. It's not the typical tour, however. Kinney will be having an adventure of his own, not knowing where he's going until he gets to the airport that day.
"After many years of being on the road, it seems like the perfect opportunity to do something daring and spontaneous," Kinney said in a statement. "I'm thrilled for the adventure that awaits, and I'm looking forward to epic moments with my fans along the way."
The tour will stop at schools and independent bookstores.
The new focus on Jefferson doesn't mean the end to the original series. The 15th "Wimpy Kid" title will be out in the fall.
---
Call for Participants for Immigrant and Refugee Services Forum
The Association for Library Service to Children (ALSC) and the Association of Children's Museums (ACM) are accepting applications to participate in the Welcoming Spaces National Forum on June 25 in Chicago to "develop and share a set of best practices in serving immigrants and refugees in libraries and children's museums." Participants must be ALSC or ACM members and serve immigrants and refugees. Applicants from 12 children's museums and 12 libraries, along with partner organizations, will be accepted. The application deadline is February 28.
The ALA Office for Diversity, Literacy, and Outreach Services sponsors this $2,500 Diversity Research Grant for a one-year original research project that addresses "critical gaps in the knowledge of equity, diversity, and inclusion issues within library and information science." The winner receives free registration to ALA Annual or Midwinter to present research findings.
The application deadline is April 15.
---
Key Colors Award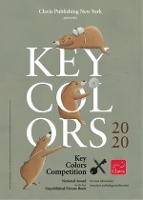 Clavis Publishing is looking for unpublished picture books for its Key Colors Award. The award is for U.S.-based illustrators, and the book must be 24 pages. The winning illustrator will receive $8,000 and have their book published by Clavis.
Submissions must be in by April 30.