From a June 1 Back-to-School initiative to virtual visits to San Francisco's Exploratorium to folk music, read-alouds, and Dav Pilkey doodle sessions, you'll find familiar names and perhaps some new activities.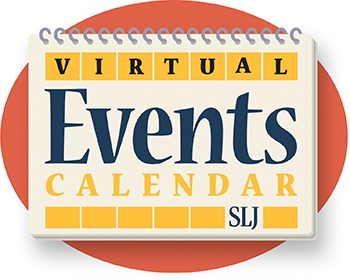 Welcome to SLJ's new Virtual Events Calendar. We hope to give you, your students, and your families daily stops on the quarantine route, and possibly establish new routines to replace the old "normal." From celebrity read-alouds to dance parties and doodle sessions, you'll find familiar names and perhaps some new ones. Want to share something free for educators, kids, or their families on the VEC? Send a link and brief description, with dates and times (ET), to kfakih@mediasourceinc.com, and we'll try to include it.
DAILY
11 a.m. ET
Live From the Library, the Chicago Public Library's weekday reading program was recently hosted Michelle and Barack Obama, but usually enlists librarians from the institution's 81 branches, along with notable Chicago public figures, to bring communities together through the love of storytelling. The program also taps into many of Chicago's cultural institutions like the Second City and Steppenwolf Theatre Company, as well as some of the city's sports franchises like the Cubs and the Blackhawks.
Mornings with Papa Tom Chapin and the Chapin Sisters
Performing live from Chapins' living room, and streaming on Facebook, Tom and his daughters deliver a big range of songs from Tom's 13 classic albums of children's music, as well as a lot of folk classics.
Folk music not your thing? Parents can seek out soundtracks for every kind dance party, indoor and out.
2 p.m. ET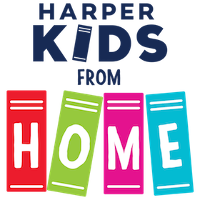 The HarperKids team offers daily storytimes and read-alouds, activities, and other fun content and entertainment. Includes appearances from favorite authors and illustrators, Harper employees, and special guests, posting suggestions for activities, and more. Follow HarperKids on Facebook, Instagram, and YouTube Kids.
LAUNCHING NEXT WEEK:
June 1–4
1 p.m. ET
Students can tune in to hear from bestselling and award-winning authors as they give lessons in favorite school subjects at the MacKids Streaming Schoolhouse.

WEEKLY
Monday, 12 p.m. ET
Michelle Obama Reading Series, where the former First Lady covers an array of children's classics.
Monday, 4:00 p.m. ET
At HarperStacks, noting that library programming and classroom learning are going to look very different for the near future, the publisher is posting videos and other resources for teachers, librarians, and parents to keep kids learning while keeping it fun! Follow HarperStacks on Facebook.
Tuesday, 11 p.m ET
Brooklyn Public Library is featuring some of the best independent family music makers around for their Tuesday Stomp, Clap, and Sing sessions.
June 2 Stomp, Clap, and Sing with Michael Napolitano Michael Napolitano of Michael & The Rockness Monsters presents an interactive, super galactic, funk inspired, rock-n-roll experience for families. View the broadcast on the Rockness Music Facebook page
June 9 Summer Reading: Stomp, Clap, and Sing with Gustafer Yellowgold Gustafer Yellowgold's Show is a funny and touching multimedia performance of music, colored pencil animations and storytelling. The music and 'moving art' shows are performed by two-time Grammy-nominated songwriter, cartoonist, and author, Morgan Taylor. View the broadcast on the Gustafer Yellowgold Facebook page
June 16 Summer Reading: Stomp, Clap, and Sing with Josh Lovelace Josh Lovelace, Knoxville, Tennessee native and member of the Grammy-nominated rock band NEEDTOBREATHE performs joyous and heartfelt family style Americana. View the broadcast on the Josh Lovelace Facebook page
Monday, Wednesday, & Friday, 1 p.m. ET
Academy Award-winning director Taika Waititi and a lot of famous friends are reading James and the Giant Peach aloud. The first three episodes dropped this week and are still available.
Times vary
What are you waiting for? Neil Gaiman is reading Coraline aloud and you can find when new chapters drop at https://nypl.org/coraline. In the meantime, YouTube has Chapter 1 & 2 and Chapter 3 & 4 .
LeVar Burton Reads to kids, with lots of additional content for all ages on Twitter. For adults, his best short fiction read-alouds are also available.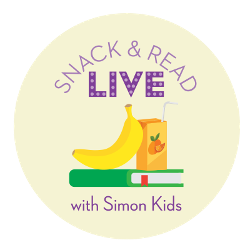 Tuesday, Wednesday, & Thursday
2 p.m. ET
Snack & Read Live with Simon Kids offers live read-alouds and activities around bestselling and award-winning books. Also, Read & Learn with Simon Kids, on YouTube, is a new video initiative full of story times, sing-alongs, writing prompts, and other activity videos with Simon & Schuster authors.
Friday
It's already week seven of Dav Pilkey's drawing projects from home. Each new episode drops in a setting where "Draw it! Construct it! Act it out!" are the watchwords.There are appearances by favorite characters from Dog Man and Captain Underpants plus new activities, videos, and more.
Sunday
Caldecott and Coretta Scott King Honoree Christian Robinson offers a creative escape for kids/families at home during the coronavirus pandemic via a new book, You Matter , and newly released video series, "Making Space." Each episode featuring a special theme (gratitude, friendship, perseverance, caregivers), an art activity, and sometimes a special guest.
VARIOUS DAYS
The Seattle Symphony is continuing to share performances; all broadcasts can be streamed through the Symphony's social media channels on YouTube and Facebook and remain available for seven days. Coming up:
Friday, May 29
2 p.m. ET
Tiny Clips for Tiny Tots: The Bassoons
Thursday, May 31
5 p.m. ET
The Yo-Yo Mo Show: An Evening of Musical Doodling with Yo-Yo Ma. Both this program and Thank Your Thursdays (below) are available on the Mo Willems page of the Kennedy Center website.
Thursday, June 4
2:30 p.m. ET
A conversation with YA authors Junauda Petrus-Nasah and Gabby Rivera.
Monday, June 8
1 p.m. and 7 p.m. PDT
World Oceans Day is a global celebration and part of a growing movement to protect and preserve Earth's life support system. In honor of the day, the San Francisco Exploratorium will present two virtual programs: the 1 p.m. program will be primarily intended for families with kids ages 8+, while the 7 p.m. program will be directed at an adult (ages 16+) audience. More information appears on the Exploratorium's Website, on their Facebook page and on YouTube.
WEEKLY EVENTS ONLINE
Thursdays
1 p.m. ET
Thank You Thursdays with Mo Willems, working with the John F. Kennedy Center for the Performing Arts and Disney Publishing Worldwide.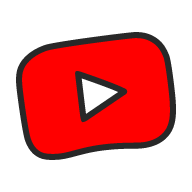 Times Vary
American Public Media launched a storytelling podcast series, Julie's Library, starring Julie Andrews and her daughter Emma Watson Hamilton. Episodes will be released weekly for the first six weeks, with more becoming available later in the year.
Harry Potter Reads Harry Potter: Daniel Radcliffe's read-aloud of the first chapter of J.K. Rowling's Harry Potter and the Sorcerer's Stone kicked off Wizarding World's latest Harry Potter at Home lockdown, already up to the sixth chapter.
The Stimola Literary Studio is offering ongoing live events for children of all ages. Most of the activities are available for streaming, like this recent craft: Let's Make Tie-Dye Paper Towels with Ana Dziengel (ages 3–11)
#SketchSchool from First Second publishers is a series of drawing lessons online, taught by familiar graphic novelists such as The InvestiGators' John Patrick Green. Viewers can draw along and learn some new skills, or just enjoy the show.

And...Get ready for camp!
Camp Wonderopolis is a free online summer-learning destination with interactive STEM and literacy-building topics. The theme-based educational content is delivered via an online mix of videos and instructions.
Wide Open School is collection of online learning resources curated by Common Sense Media but sponsored by companies including Head Start, Scholastic, and Nat Geo, allows you to log in and choose content based on "Educator" or "Family."
Summer Read-a-Palooza gets a makeover—Scholastic has "reimagined" its free Scholastic program "to leverage a safe interactive digital community which aims to increase book access and ensure engaging experiences." Scholastic is also offering plenty of resources on its Scholastic Learn at Home page.