Mark your calendars for the first-ever broadcast of the Library of Congress's National Book Festival, attend a week-long antiracist teach-in and more—whether you're still in the grip of summer or starting to think about back-to-school, take a look at our continuously updated calendar of events for your patrons, families, and you.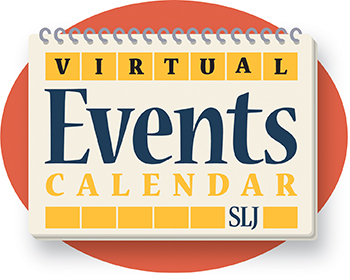 Mark your calendars:
September 27
6 - 8 p.m. ET
PBS plans to broadcast the Library of Congress National Book Festival for the first time in a program called "Celebrating American Ingenuity," hosted by Hoda Kotb. The program, celebrating the 20th anniversary of the festival, will simultaneously stream online, following a weekend of virtual events that will be accessible at loc.gov/bookfest, including on-demand videos, live author chats and discussions, options to personalize your own journey through the festival with timely topics and book buying possibilities. The full lineup was recently announced, with authors including Colson Whitehead, Madeleine Albright, Jason Reynolds, John Grisham, Melinda Gates, Gene Luen Yang, Salman Rushdie, and many others. Follow the festival on Twitter @librarycongress with hashtag #NatBookFest, and subscribe to the National Book Festival Blog at loc.gov/bookfest.
Two August events in the fight to dismantle systemic racism:
August 16 - 22
Dr. Ibram X. Kendi will be in conversations nightly with "one of America's leading authors and thought leaders, plus special guests from the well of activism within the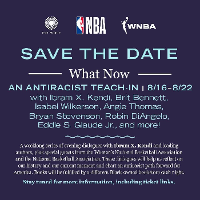 WNBA and NBA."
August 19
11 a.m. - 3 p.m. ET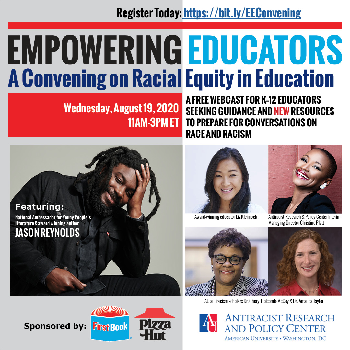 First Book, Pizza Hut and the American University's Antiracist Research and Policy Center are launching an unprecedented partnership to empower educators and the children they serve. To see the full schedule and to register for the discussions, please click here .
Empowering Educators: A Convening on Racial Equity in Education. This free national webcast is specifically designed to support K-12 educators – but is open to anyone and everyone who cares about our nation's children. Headlining this virtual convening:
Jason Reynolds , the National Ambassador for Young People's Literature and an award-winning and beloved author of young adult novels;
Liz Kleinrock , winner of Teaching Tolerance's 2018 Award for Excellence in Teaching;
Christine Platt , interim managing director, Antiracist Research and Policy Center at American University;
Cheryl Holcomb-McCoy , dean of American University's School of Education; and
Amanda Taylor , assistant vice president of inclusive excellence at American University.
Keep in mind . . .
August 20
7:00 p.m. ET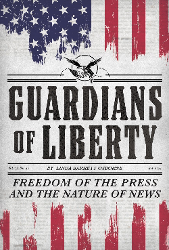 Linda Barrett Osborne, author of the middle grade introduction to the freedom of the press, Guardians of Liberty , will be in conversation with Alan C. Miller, a Pulitzer Prize-winning journalist and founder of the News Literacy Project, hosted by DC's Politics and Prose bookstore. They will discuss the crucial role of the First Amendment and free speech. Topics will include: presidents & the press, evolution of news media, and the need for a news-literate public. Here is a link to the events page.
August 21
2:00 p.m. ET
The Schomburg Curriculum Project wants to remind everyone that in the midst of so much anguish and uncertainty about the coming school year, Black Studies is always crucial. Nicole Daniels has been using Schomburg archives to write lesson plans that can help to deepen and enrich classroom conversations about Transatlantic Slavery. All educators are welcome to register and join, but Schomburg is emphasizing that these lessons will be particularly helpful for middle school and high school teachers. All attendees will come away from this workshop with copies of primary documents from the Schomburg's archives and lesson plans that you are free to use in your classrooms. Free registration is required. To receive the webinar link, please register here .
August 22
DC Kids FanDome is coming! The kid-friendly, mega virtual superhero fan experience celebrates all things DC: TV, movies, games, comics and more. This is a great event families can enjoy together, or something to keep the kids busy while parents take a break. Here is the link to the official DC Kids FanDome trailer.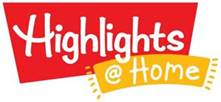 Highlights@Home at www.highlights.com/email-sign-up, has links to summer collections and downloadable content will reside on www.highlights.com/parents.
August 18 and 21: Dig In! – A celebration of the August bounty of garden/farm-fresh veggies/fruit
August 25 and 28: Pet-a-Palooza – Celebrating National Dog Day (August 26) and activities paying homage to all pets.
Now through August 31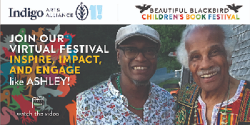 Now and throughout the summer, in honor of Ashley Bryan's 97th birthday, children can check out free activities at the Beautiful Blackbird Children's Book Festival. The organizers encourage everyone to check back weekly, and there are prompts for sharing the work of children, with permission, online and in video format.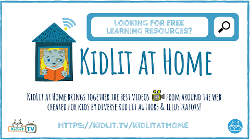 KidLitTV is offering ongoing roundups of activities for children of all ages, and help for parents, too, with their KidLit at Home series.
PBS has reading projects broken down by age group. Click here for the full array of read-alongs available. Well-known TV personalities show off their read-aloud talents: Tim Gunn takes on Mary Had a Little Glam.
Time Out magazine's virtual programming includes a Dinosaur Dance Party and SummerStage events. And families don't have to live in New York to take advantage of what they have put together.
Charlesbridge is hosting Student Staycations with activities, downloads, videos, and more, arranged by age group:
Little, Brown Books for Young Readers has an expanding list of quizzes and activities on Instagram, from read-alouds and drawing lessons to funny posts.
Don't forget these other opportunities to attend virtual camp!
Holiday House Summer Camp offers weekly activities to keep children engaged this summer! There's even a place to keep track of all the summer reading kids are doing, and events with their favorite authors.
Welcome to CAMP SCBWI, a digital directory of summer camp activities for students grades PreK-12 and adventurous adults! Featuring activities created by our PAL members in the arts, nature, nutrition, sports, and theater, as well as weekly live-streams led by a prominent member of the Society of Children's Book Writers and Illustrators community, CAMP SCBWI is a virtual camp experience for students, caregivers, and educators.

Cam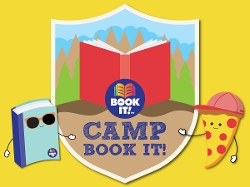 p Book IT! from corporate sponsor PizzaHut is offering virtual camp materials (June's activity book is still available, so don't worry about catching up) for parents and educators all summer long. Enrollment is open now, for outdoor fun as well as book recommendations and rewards for reading.
Now through August 27
Camp Candlewick, part of the publishing house's Stay at Home with Candlewick campaign, is a 12-week virtual camp with cabins sorted by age level. The downloadable suggested activities are intended to promote critical thinking, curriculum engagement, and reading. Judy Moody will be on hand, as will other stars from the Candlewick universe.
Camp Wonderopolis is a free online summer-learning destination with interactive STEM and literacy-building topics. The theme-based educational content is delivered via an online mix of videos and instructions.
Wide Open School is collection of online learning resources curated by Common Sense Media but sponsored by companies including Head Start, Scholastic, and Nat Geo, allows you to log in and choose content based on "Educator" or "Family."
Summer Read-a-Palooza gets a makeover—Scholastic has "reimagined" its free Scholastic program "to leverage a safe interactive digital community which aims to increase book access and ensure engaging experiences." Scholastic is also offering plenty of resources on its Scholastic Learn at Home page.
Mondays, 12 p.m. ET
Michelle Obama Reading Series, where the former First Lady covers an array of children's classics.
Mondays, 4:00 p.m. ET
At HarperStacks, noting that library programming and classroom learning are going to look very different for the near future, the publisher is posting videos and other resources for teachers, librarians, and parents to keep kids learning while keeping it fun! Follow HarperStacks on Facebook.
Tuesdays and Thursdays at 10:30 a.m. ET
Jason Reynolds continues to drop new video episodes of "Write. Right. Rite." First launched in April, episodes can be found at the Grab the Mic resource guide. Reynolds addresses young people directly and provides helpful ways to express creativity through various prompts and activities. Viewers are encouraged to share their projects on social media using the hashtags (#WriteRightRite and #tellyourstorywithjason).
Fridays
Dav Pilkey's drawing projects from home. Each new episode drops in a setting where "Draw it! Construct it! Act it out!" are the watchwords.There are appearances by favorite characters from Dog Man and Captain Underpants plus new activities, videos, and more.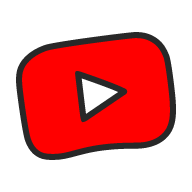 Days Vary
Antoinette Portis is the most recent participant in YouTube's StoryMakers show, discussing her new book. The channel features many other children's book creators, including Paul O. Zelinsky and Aaron Becker.
American Public Media launched a storytelling podcast series, Julie's Library, starring Julie Andrews and her daughter Emma Watson Hamilton. Episodes will be released weekly for the first six weeks, with more becoming available later in the year.
Harry Potter Reads Harry Potter: Daniel Radcliffe's read-aloud of the first chapter of J.K. Rowling's Harry Potter and the Sorcerer's Stone kicked off Wizarding World's latest Harry Potter at Home lockdown, and all chapters are still online.
#SketchSchool from First Second publishers is a series of drawing lessons online, taught by familiar graphic novelists such as The InvestiGators' John Patrick Green. Viewers can draw along and learn some new skills, or just enjoy the show.