As the country remains gripped in the pandemic and unprecedented precautions, sometimes it's impossible to put into words what life is like right now. As SLJ continues to try to tell your stories, we thought pictures could create a visual narrative: Snapshots that sum up the professional or personal (or the increasing blur of both) pandemic life of librarians and others in the kid lit community.
Where are you? What you have surrounded yourself with? How you are staying safe and sane and continuing to serve your students and patrons? Share your photos with us on Facebook or Instagram, or email them. It can be a selfie, a still life, or whatever tells your story best—pets (#petsofSLJ), favorite work from home outfits, or creative safety precautions. (Submitting a photo will be considered permission for SLJ to publish in its print issue, on the website, or in a newsletter. Please secure permission from anyone else in your photo before sending.)
Some of SLJ's editors got things started with pictures that tell part of our stories over the last seven months.
We start with our editor-in-chief Kathy Ishizuka (left, in black), who has been gardening in her own little plot and this community garden. "This is our NYU Farm Lab crew, harvesting in cooperation with the Boys & Girls Club, who distributed the produce to neighbors in need."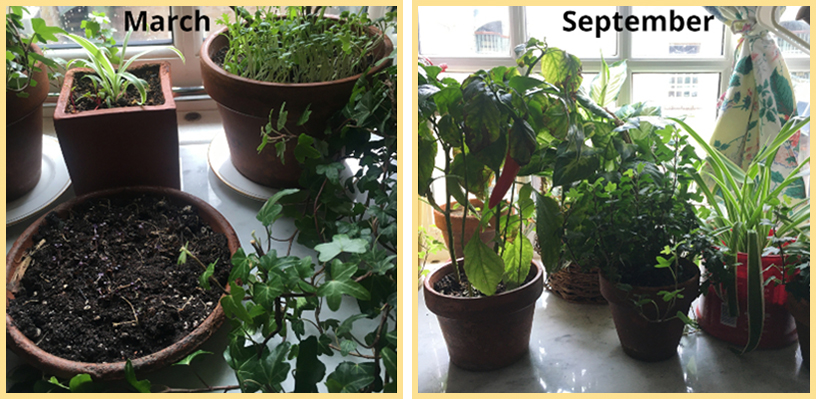 Kimberly Fakih shows us the difference in her plants from March to September. "We actually harvested one red pepper from that plant after the photo was taken."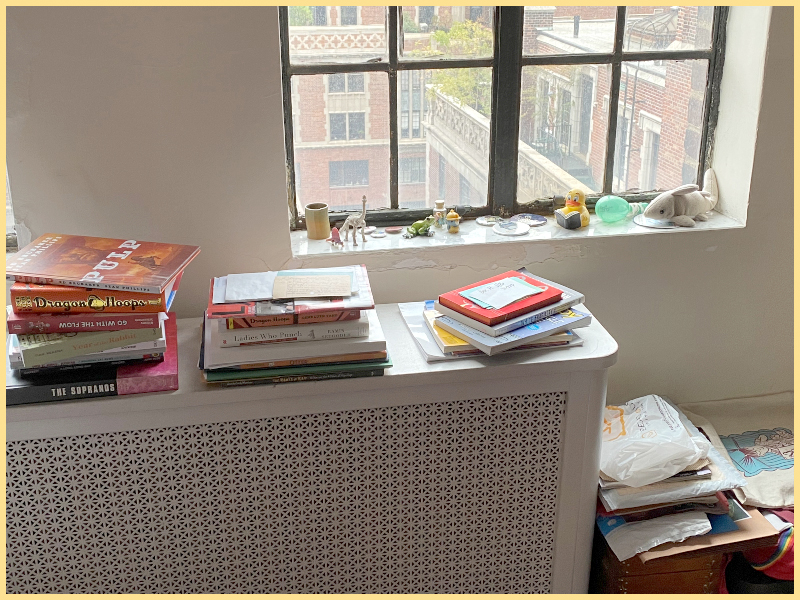 Mahnaz Dar's apartment is being overtaken by books now that she can't store them at the office or give them away to charity. "My life among the books. They are spilling out and over."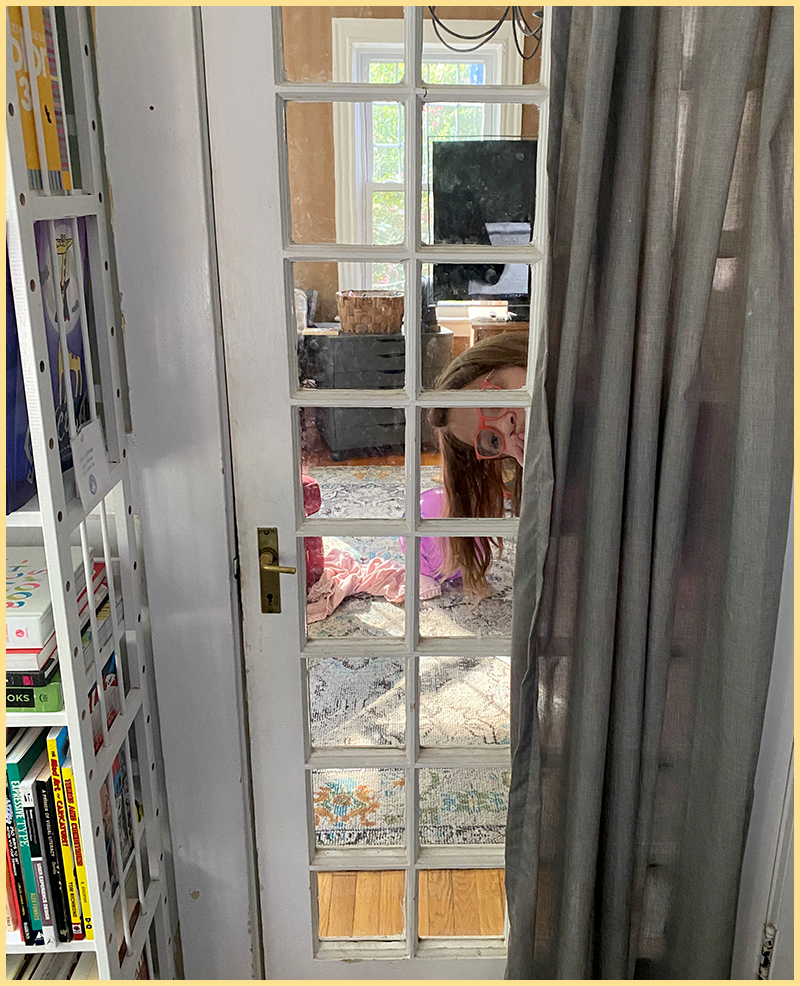 VIsitors still drop by SLJ creative director Mark Tuchman's workspace from time to time.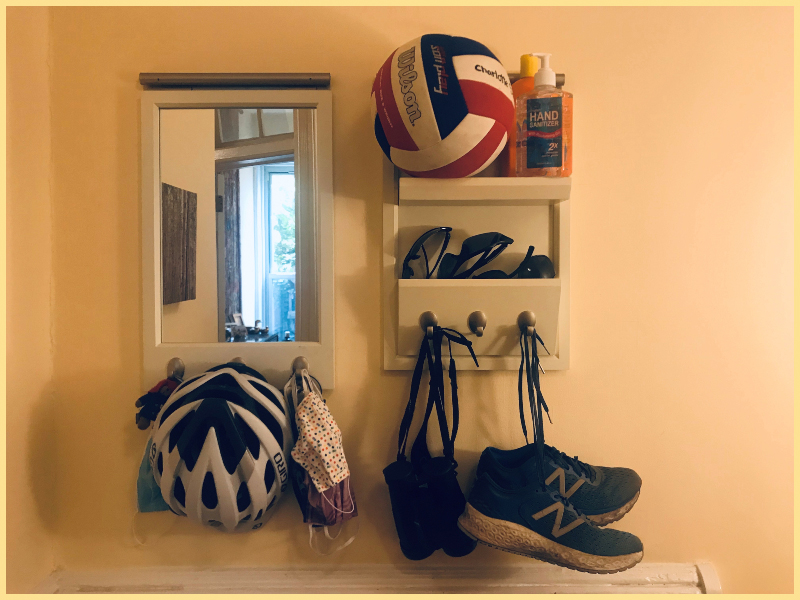 Sarah Bayliss can't just sit around inside. "Here's what our family of four needs to get outdoors every day and feed our spirits around work, online school, and Zoom calls: bike helmet, bird-watching binoculars, running sneakers, volleyball. Model planes not pictured. Come winter, expect warm hats, scarves, hand and foot warmers!"
| | |
| --- | --- |
| | |
| | |
| And, finally, mine. Sadly, there is no filter here, just the actual yellow-ish glow that lights the chaos of my makeshift office—with high school classes coming through the door down the hall and coffee and hand sanitizer always within reach. | |