An additional purchase for large libraries.
A strong start to this trilogy about the last days of Krypton. Will thrill Superman fans and action fans alike.
Announce this presence to upper elementary and middle grade readers who love their spook tempered with fun.
An aching drama filled with family triumphs and tensions. For libraries with strong graphic novel collections.
A strong choice where manga and graphic novel adaptations are popular. Fans of the original and historical fiction will thoroughly enjoy. This can be read alone or alongside the prose novel to enhance the experience.
Great for fans of the "Hilda" tales and Adventure Time, this title is a recommended purchase, especially for collections that include the first book.
Sweet rather than scary, this tale of loyalty and friendship is sure to delight fans of supernaturally silly stories that avoid full horror.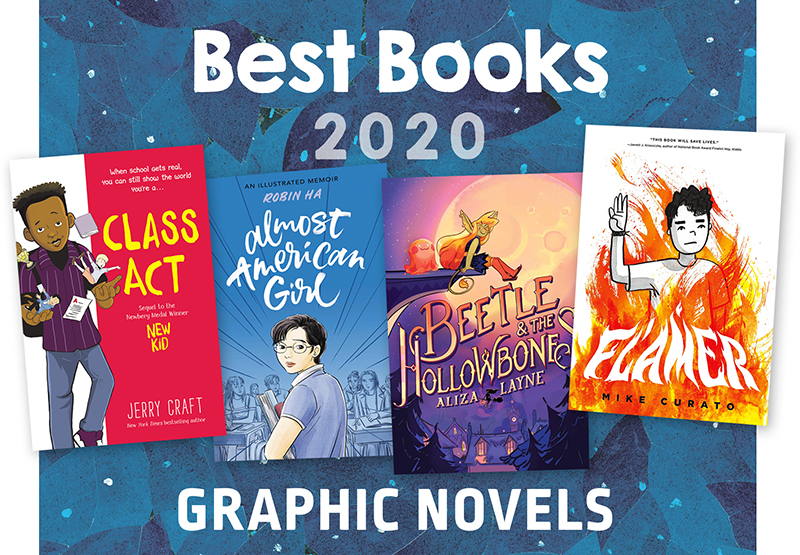 Fifteen books made SLJ's list of the best graphic novels for children and teens published in 2020.
A satisfying continuation of the first book; fantasy and graphic novel readers, especially those who love Rick Riordan, will enjoy reading more of Nico's escapades.