The ALA and AASL sent a letter to the Biden transition team in an effort to put school librarians front and center in the new education department agenda, as EveryLibrary works for congressional support.
With the new presidential administration that has placed public education and equity as one of its priorities, the American Library Association (ALA) and American Association of School Librarians (AASL) are trying to position themselves to work with the Biden team on its education agenda.

On January 6, the AASL—along with the ALA and 48 state school library associations—sent a letter to the Biden transition team asking Biden and secretary of education nominee Miguel Cardona to include the following priorities to center school librarians as they lay the groundwork for the Department of Education agenda:
• Provide Every Student Succeeds Act (ESSA) guidance that addresses the role of school librarians.
• Improve National Center for Education Statistic (NCES) data collection to accurately reflect the presence of a certified school librarian at the building level.
• Adjust the NCES definition of school librarian to reflect their ­instructional role and national standards.
• Ensure that, as teachers, school ­librarians are eligible for the same federal supports as their colleagues.
"School librarians are integral to fostering a culture of inquiry, developing critical thinking, nurturing multiple literacies, differentiating learning, personalizing resources, and building empathy and a disposition for lifelong learning," the letter said. "They bring a unique view to the learning community as they serve in an instructional role that spans grade levels and content areas, engaging with students throughout their years in the school. Literacies and inquiry undergird today's school librarian's work, a role that has become even more essential with increased reliance on digital learning. School librarians have responsibilities as teachers, leaders, instructional partners, information specialists, and program administrators."
Unfortunately for the library organizations, the Capitol attack occured on the same day and the ensuing response and news coverage nullified any possible impact of the letter or national conversation around the need for school librarians.
Already coming in with a pandemic and the related economic downturn to combat, the administration added the urgent need to address domestic terror threats.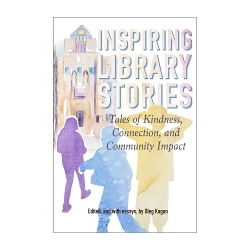 "They had an agenda, they have plans, goals, objectives they want to reach and we do as well," says AASL president Kathy Carroll. "They're going to have to take a moment and steady the landscape and delegate as far as prioritizing what they are going to do."
The AASL plan may be delayed but it is not derailed. Once the Biden education department begins to implement its plan, the AASL is "going to be ready and we're going to be there waiting—not patiently waiting," Carroll says. "We're going to be there and we're going to insert ourselves saying, 'We're here. We're ready to work with you. We hope you will support us, because, if nothing else, this pandemic has shown us that our students need us.'"
Meanwhile, EveryLibrary is taking its mission to lawmakers with its One Book, One Congress campaign.
The organization is ­crowdfunding to send a copy of Inspiring Library Stories: Tales of Kindness, Connection, and Community Impact to every member of Congress.
The book shares 43 stories that "show you why libraries are so critical to Americans and the stories are book-ended by five essays further exploring the value of libraries in the digital age," according to EveryLibrary, which needs to raise $2,000 to send a copy to every Senator and another $8,700 to reach every member of the House of Representatives.