Concerns about challenged summer reading during quarantine; Most Challenged Books & LGBTQIA+ topics; banned books that will engage students.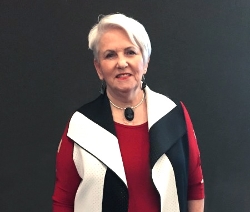 The middle and high school English teachers in my school district are adamant about a summer reading program. They feel it's especially important this year because students have missed so much instructional time. But they're struggling to get the assignment out to students and parents, and fear that some titles will be challenged. What do you suggest?
Many summer reading titles have been challenged in the past, but this fact shouldn't drive whether teachers make summer reading suggestions at all. Recommendations should be posted on the school's website and perhaps sent with the final report cards.
The COVID-19 pandemic has forced educators to change how they deliver instruction and necessitates a paradigm shift in summer reading requirements. Since bookstores and public libraries have altered their service, it's likely that students can't obtain books teachers want them to read. Some students may have the money and equipment to download titles, but many don't.
School districts that issue laptops or tablets to students may also be delivering books on these devices. If not, it makes more sense for teachers to encourage students to read books, magazines, and newspapers of choice. School buses are delivering food to students who qualify; perhaps they should be delivering books as well. Also, if book supply is an issue, ask for donations. If it's too late for that option this year, consider it as emergency plans are made for the future. Access to materials and information is an intellectual freedom issue. It's imperative that schools and libraries find a way to serve all students and their learning needs in these ­unprecedented times.

Read: Bored with the First Amendment | Scales on Censorship
I just saw the 2019 Top 10 Most Challenged Books List. It's amazing to me that most of the books deal with LGBTQIA topics. Were you surprised by the titles in the 2019 report?
I've been dealing with censorship issues for decades, and I'm beyond being surprised by the titles that make this list. It's interesting that the "Harry Potter" books are number nine. I thought we had weathered that storm after the publication of the last book in the series.
Books dealing with LGBTQIA topics have dominated the list for a few years. School and public libraries are broadening their collections to better serve the LGBTQIA communities. This has unfortunately caused censors to increase their complaints. That said, school and public librarians must keep their focus on providing materials that reflect all cultures and lifestyles.
I encourage everyone to read the 2019 field report from ALA's Office for Intellectual Freedom, which offers an even broader picture of what censors are up to. It's disturbing that entire classroom libraries were challenged, and, in some cases, removed because parents took issue with a topic. This happened in Loudoun County, VA, where 27 books promoting diversity were challenged. Most were retained in the classrooms for which they were purchased, but three were relocated to higher grades and four were moved from elementary to middle school collections.
Challenged books often reflect topics and issues driven by political agendas, as a historical analysis of U.S. book censorship reveals.
In celebration of Banned Books Week, I have had eighth graders read The Day They Came to Arrest the Book by Nat Hentoff. In past years, I've used the film based on the book. Last year, students didn't connect with the book or the film, saying they seemed dated. Can you suggest an alternative?
I'm glad you listen to the students and seek titles dealing with similar issues in new ways. Newer books can also create conversation about free speech and pique student interest. For eighth graders and high school students, try The Assignment by Liza Wiemer (Delacorte, Aug. 2020). It's one of the most interesting, powerful books I've read dealing with academic freedom. My bet is that spontaneous discussion will erupt after students read it.