The National Education Association and National PTA released results of a national poll of middle and high school student experiences during the pandemic and made recommendations based on the information.
The National Education Association and National PTA released results of a national poll of middle and high school student experiences during the pandemic.
While more than half of the students (56 percent) say they and their families are "doing OK" and just 16 percent report struggling, only 32 percent say they are doing well academically. The majority of students (88 percent) report trusting their educators to teach them this year and 76 percent say they are getting a good education despite the circumstances. The survey polled more than 1,300 students age 13-18.
Student comments showed that while some are suffering with the isolation and inability to be with their friends, others have been freed from in-person bullying at school and said they enjoy remote learning and are doing better academically, because they don't have to deal with that at the moment.
Here is a closer look at some of the results: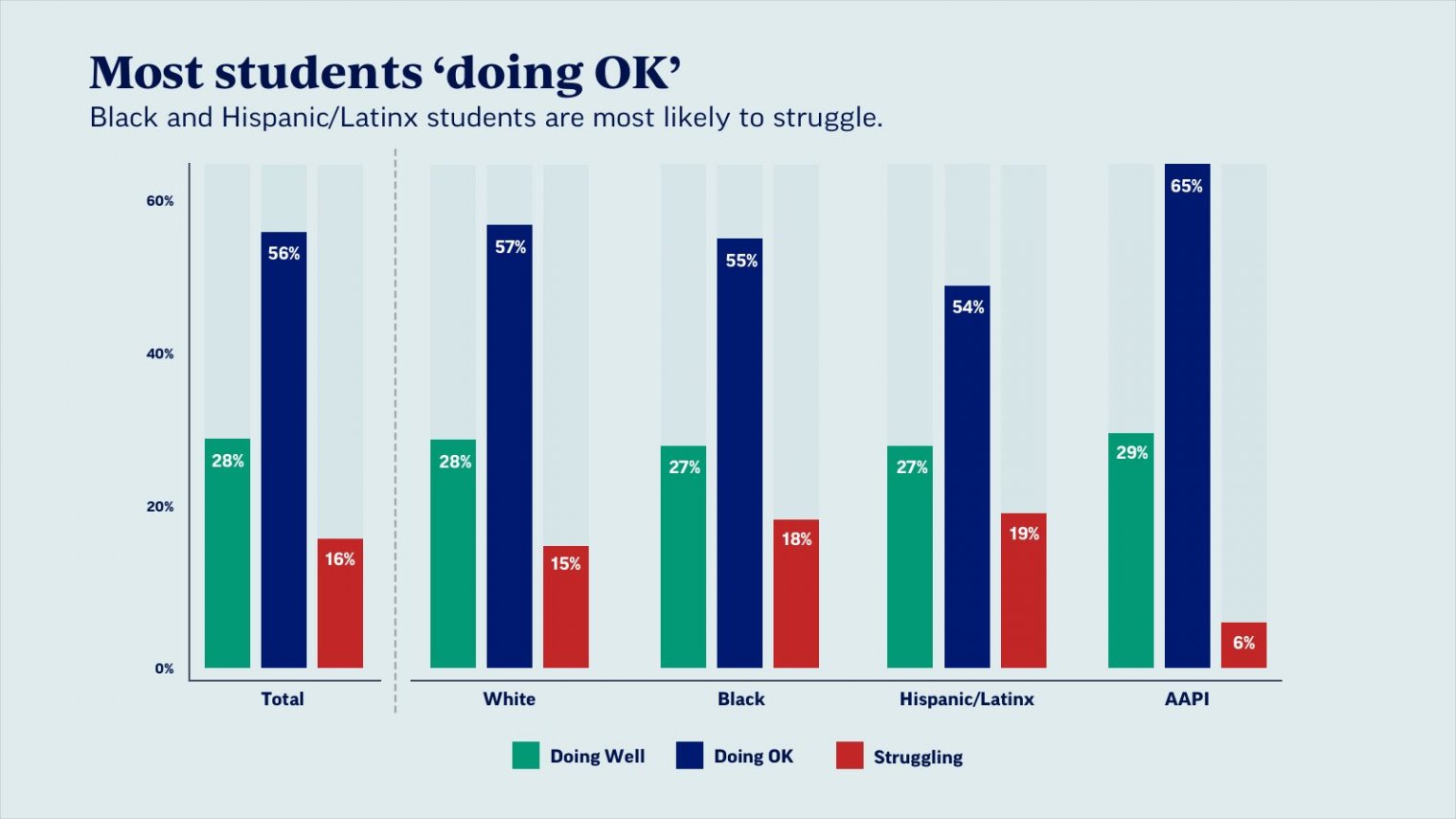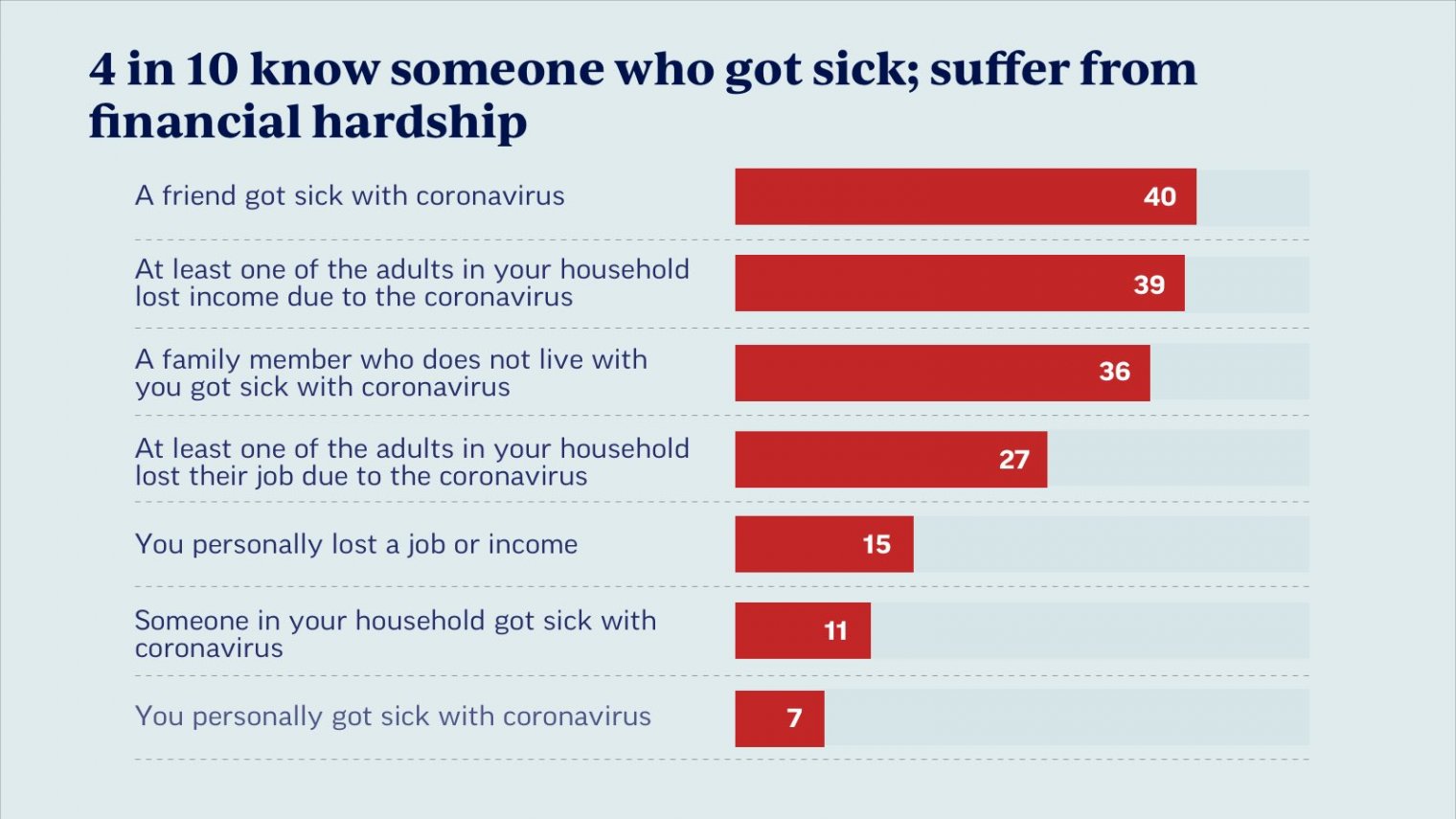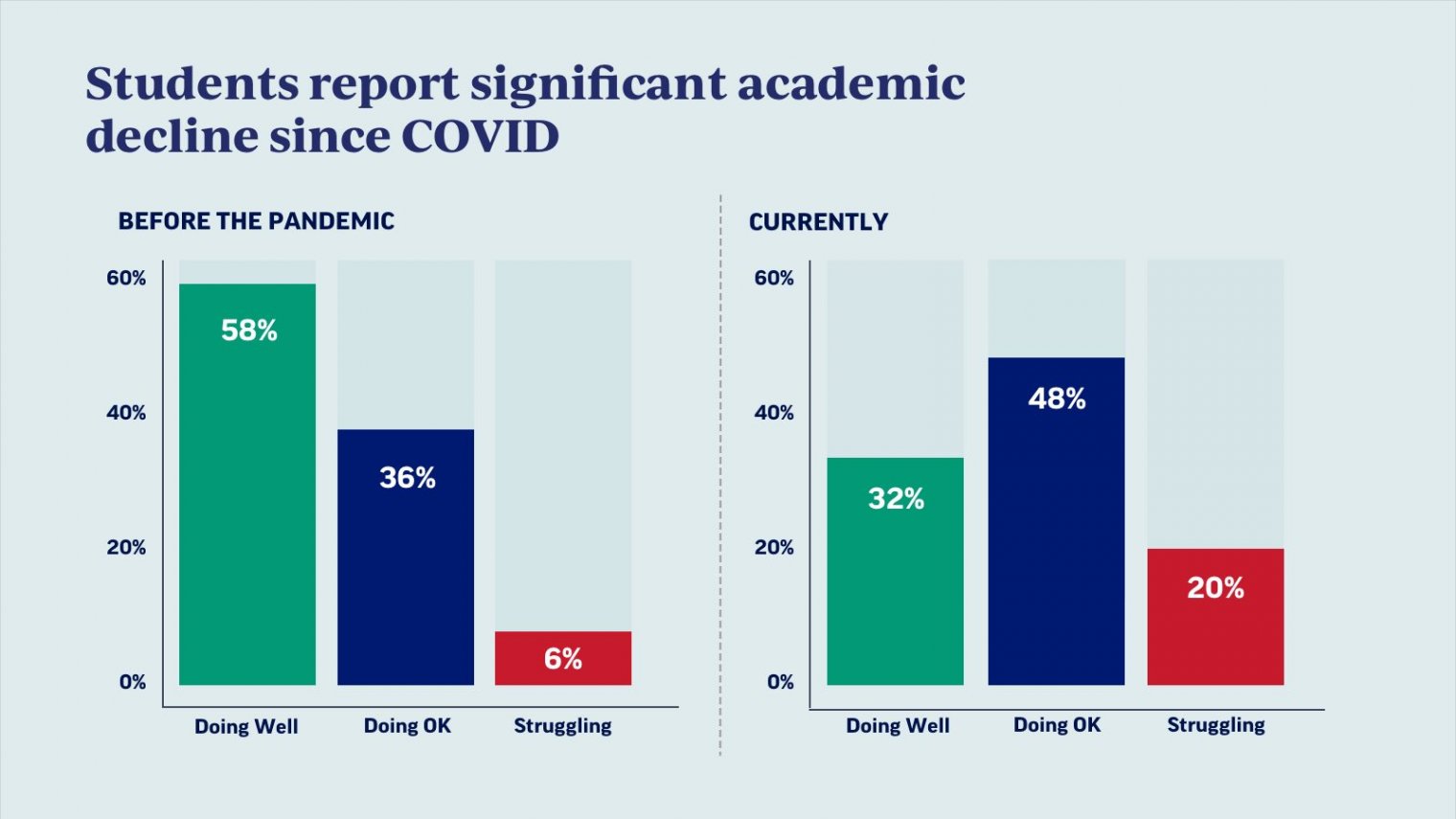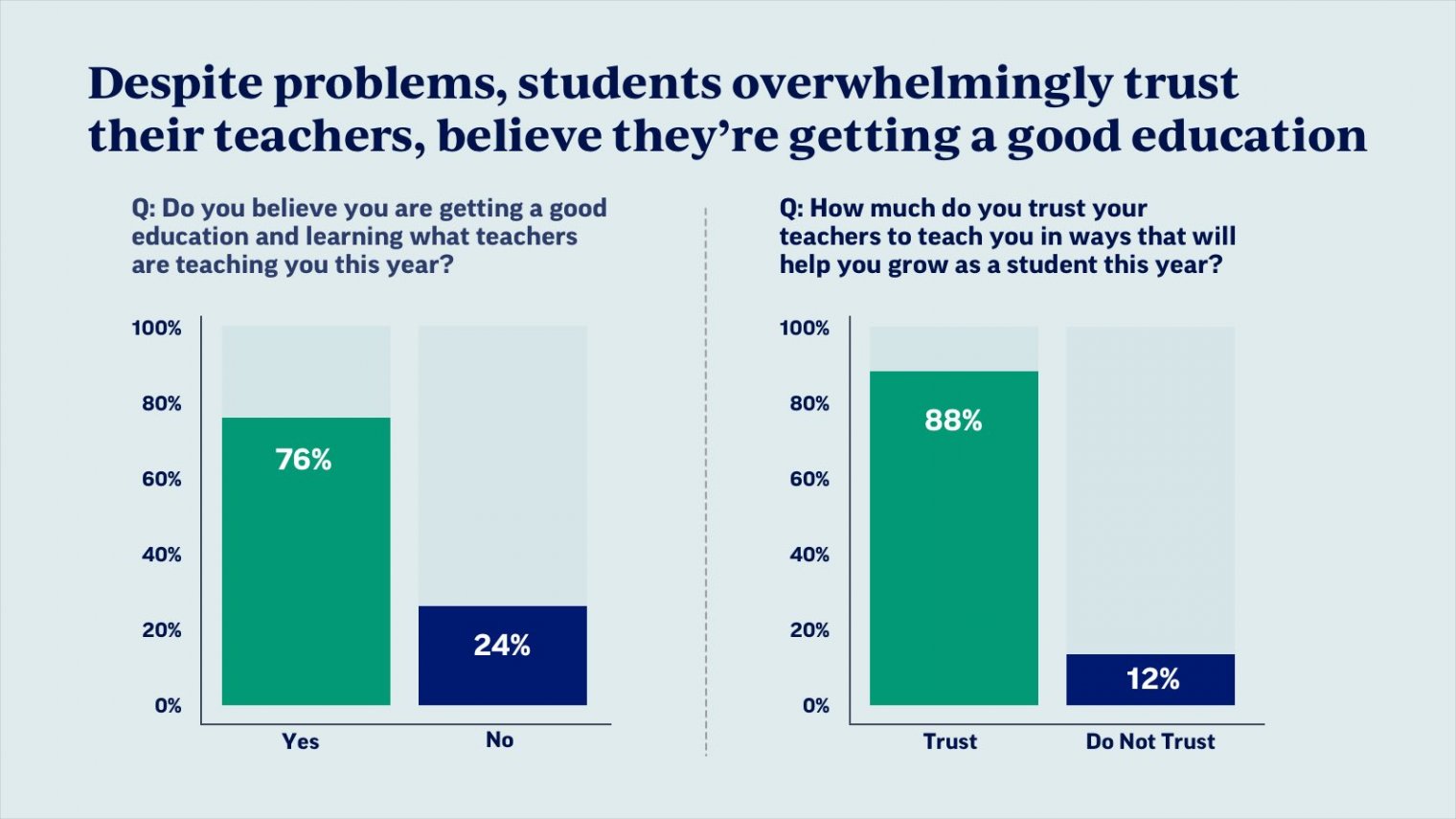 In response to these results, the NEA and National PTA recommended the following actions:
"Provide students with additional instructional and social-emotional learning supports while school districts are in a full-time, virtual or hybrid teaching and learning model because no matter the education model, all students have suffered due to the pandemic and economic crisis.
Whenever possible and through collective action, these supports include:
Tutoring by educators (including education support professionals and other staff trained to support student learning outcomes identified by educators) .

Providing more 1:1 access to educators (through programs such as "office hours" with teachers, paraprofessionals, school counselors and school social workers) .

Building consistent routines and a sense of community for students that foster a sense of safety; resources and supports for student wellness and self-care; and supports for educators in providing social-emotional learning needs and trauma-informed instruction.

Ensuring access to supports for early learners, such as NEA's partnership with WETA , which provides resources for reading and other materials that build and maintain strong school readiness.
Additionally, we recommend education stakeholders and local, state and federal policymakers:
Ensure equitable digital access for all students and educators, including sufficient broadband access and appropriate devices, like laptops and tablets, with supports to learn how to use the platforms provided by schools and districts.

Ensure high standards continue to be met, while adjusting the kinds of assignments and tasks required of students to ensure prioritization of essential elements of the coursework and accounting for differences inherent in remote or hybrid instruction.

Utilize community school and other proven strategies to implement a robust family engagement plan in every school to support interactions between educators, students and families particularly during hybrid or virtual learning, raising awareness of the value of such interactions in student progress, safety and well-being."
In a press conference announcing the results, NEA president Betsy Pringle assured educators these recommendations were not meant to add more hours to their work day. Instead, the NEA wants this to be a catalyst to finding a way to better meet student needs without further overwhelming teachers.