The author of Other Words for Home wants her books to be springboards for childen to have important discussions.
I've been thinking a lot about time travel lately. Partly because we are stuck in a year of epic disasters—2020—and partly because my newest book, The Shape of Thunder, explores the concept. And also, because, you see, I believe writing for young people is a certain form of time travel.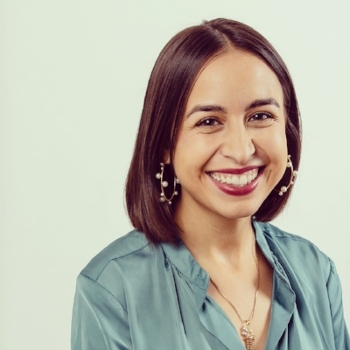 I know, I know, but stay with me. All of us who write for young people are hoping to touch hearts, keep minds busy, lift spirits with joy, and empower our readers to grow into courageous and empathetic grown-ups. This is our real work—the way the stories we tell will live on in the fibers of our readers. Writing for young people is a way to write into the future. Those of us who practice this craft must be mindful of this enormous privilege and power. The books I read when I was young shaped my worldview, informed the way I thought about my relationships and myself. I still feel those effects—both positive and negative—today.
I often get asked why I write about the topics I do. "Isn't that kind of depressing for kids?" a grown-up will ask. "Shouldn't we just let kids be kids?"
And I agree. Kids should be kids. Kids have a broad range of emotions, deep questions, and bright insights. My daughters, who are only three and four, already ask incisive questions about fairness and equality, about death, about race, and a whole host of other topics that have somehow been deemed inappropriate for young people to wonder about. So yes, we should let kids be kids. We should provide them with books that let them exercise their intellectual curiosity, and offer a springboard from which to voice their concerns and thoughts and opinions.
That springboard is so important. While writers can provide the stories, we need educators, caregivers, librarians, and parents to help bring those stories to life. To provide time and space for kids to discuss the content of the story and their feelings about it. Adults can also help provide context and add comfort and support during those discussions.
[READ: Series Keep Readers Engaged and Growing | Donalyn Miller]
Humans have been telling stories for our whole existence. It is a universal practice across cultures and time periods. But sometimes when stories are delivered in novel form, we forget that they are still stories—that they should be discussed. Stories are meant to be shared. Stories are meant to be told and responded to. It was originally an oral art form, and it is good to always remember that.
The power of stories is greatly diminished if they are not talked about, challenged, investigated. I try my very best to write stories that can be conversation starters, but in order for them to have their maximum impact, I have to ask that not only are kids provided the opportunity to read them, but also to discuss them.
Our kids can handle books about challenging topics. And they are more than up to the task of discussing, debating, and theorizing about those tough topics. Let's allow our kids the opportunity to do so. It will help provide them with a strong framework for how they will approach the problems facing their communities when they are older.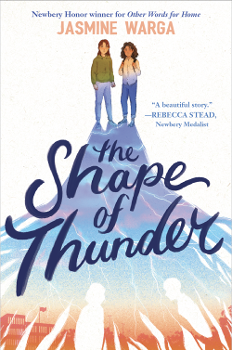 Young people today are living through a very challenging time. They've watched the grown-ups in their lives fumble with questions about gun violence, climate change, police brutality, and a whole host of other difficult issues. These issues affect kids, and they deserve to see those issues covered in the stories they read.
Kids deserve books that make them feel seen, give them hope, and let them know that their voices and opinions matter. These are usually books that in some way challenge their reader—making them think about questions of courage and justice. By challenging the reader, these books let the reader know that they believe in them. Challenging books are also empowering books.
I often say that I imagine reading like a conversation. The story is what I have to say, but that is only one part. I am inviting my readers into a discussion. I am eager to listen to them.
So, let's not shelter our kids out of a false sense that we are protecting them. We need to respect them enough to be willing to wade through the challenge and discomfort of these topics with them. In doing this, we'll raise kids who are not afraid of hard things. Who are not afraid to use their voices and know that their actions can have true lasting impact—that they can shape the world.
I look forward to the future my readers will someday create. I hope it's one guided by a sense of empathy, big-heartedness, inclusion, and bravery. I hope it's one in which they are willing to engage with tough questions instead of shying away from them. And nothing would thrill me more than if some of those qualities could be traced back to the books they read when they were young.
Jasmine Warga is the author of Newbery Honor book Other Words for Home and the forthcoming The Shape of Thunder.