Parrish Turner, a transgender sensitivity reader, is tired of the tropes surrounding animal stories, particularly those involving the wish to be a different animal. For Parrish, the longing to be a more authentic version of oneself is all too human.
As a transgender sensitivity reader, I have been noticing a troubling pattern; to tell the truth, I am tired of reading picture books about animals. Usually, these have some plot about an animal, say a bear, wanting to be another animal, say a tiger. I am not saying that these shouldn't be passed my way. They absolutely should. But even though animals have little to do with trans lives, readers will see trans lives there no matter what.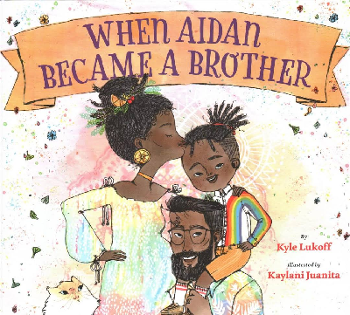 Being a sensitivity reader is rewarding work; I do these sorts of reads for books across the age spectrum, including picture books. Some books I get called in to look at, others I stumble upon on a bookshelf. While part of my job is flagging potentially offensive material, it's not the bulk of it. With my specialized knowledge of LGBTQ culture and history along with my personal experiences as a transgender man, my goal is to make a manuscript as nuanced and accurate as it can be.
I can give an editor information about transgender history, or strange legal conundrums that can make a story more complex and true to life. I rarely give a "do not publish" suggestion; I just want to flag anything potentially offensive and perhaps change the language a character uses, or cut back on discussions of surgeries, or suggest ways to complete plot lines.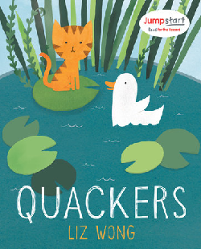 Lulu is a Rhinoceros, by Allison and Jason Flom, is about a bulldog who believes she is a rhino, complete with a scene of the dog staring into a mirror and seeing a rhino staring back. Benny's True Colors by Norene Paulson is about a bat who transforms into a butterfly. Quackers by Liz Wong is a book about a cat who identifies more as a duck. Not Quite Narwhal by Jessie Sima is about a unicorn raised by narwhals.
As Dana Simpson, author of the "Phoebe and her Unicorn," series, says, "Comparing being trans to wanting to be an animal is often the first thing transphobes online throw at us." This trope plays into dismissive attitudes about transgender people being out of touch or even mentally ill. It is a cliché I have experienced myself, when my coming out is met with the response, "Oh, and if I say I'm a dog, I guess we are all going to accept that now?" This implies that two such assertions are the same.
Yet, there is a marked difference between wanting to be another gender, considering the range and complexity of human gender, and wanting to be another species, something that is impossible.
Simpson continues, "It doesn't really work or make sense as a metaphor for being trans. I get why someone would think it did, because that's a lot of people's understanding of being trans: you're one thing but you want to be another. But that's wrong."
The one-animal-yearns-to-be-another construct, at its heart, is a misunderstanding of what it means to be transgender. "The point of coming out as trans, at least for a lot of us, is to better express who we already are, not to become something else," says Simpson. "Gender isn't species. It's not some objective, biologically innate thing, where becoming something else requires a magical transformation. [Gender is] just a spectrum of different ways to be the individual human you are."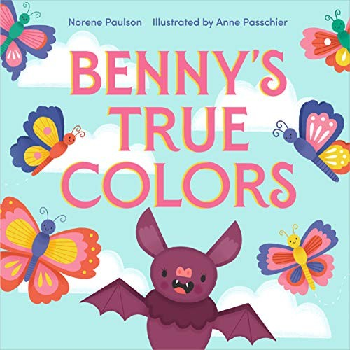 A huge percentage of the picture book market features animal characters. As Lauren Simkin Berke, illustrator of Were I Not a Girl explains, "The use of non-humans as characters in picture books, in general, is used as a way to avoid socially constructed identities. This has a greater impact on books featuring trans characters, and characters with other marginalized identities because there are fewer of these books, and therefore less range of representation within the market."
There are books that handle the question of gender identity in complex ways that allow people to remain human. We are continuing to move from rather straightforward books like I Am Jazz and I'm Not a Girl to more complex stories, such as Kyle Lukoff's When Aidan Became a Brother, about how gender stereotypes are pushed on children, and My Rainbow, about a mother supporting her daughter by making brightly colored wigs. As Lukoff says, "Trans children and their peers deserve uncompromising representation, without the labor of having to parse strained metaphors filtered through a cis-centric model of pathologization."
I don't know if I enjoy my work, but I find it necessary. I am excited about the future of books that take on the question of gender and transgender identity for young readers. But it need not be a taboo hidden in parables. We can have these conversations frankly with children and not rely on weak metaphors to do it.
Parrish Turner is a queer essayist and editor who hails from Georgia. His work has been featured on Buzzfeed, Slate, Culture Trip, Gertrude Press, and The Rumpus. He is currently working as a freelancer and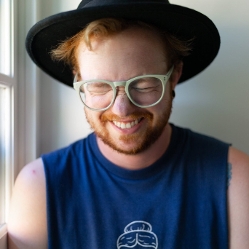 children's bookseller based out of Brooklyn and is always on the lookout for a great cup of tea.