Nearly 3,800 firsthand accounts of anti-Asian hate have been reported since the start of the pandemic. Activists want to shift attention from news coverage of incidents to education measures to counter bigotry.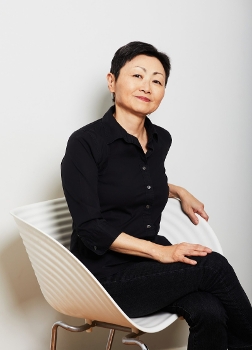 Note: This piece, the editorial of our April issue, went to press just after the Mar. 16 shootings in Atlanta.
---
Surveillance video captured a vandal in the act last month. After jumping a fence, the man tears a pair of metal lanterns off their concrete bases, then turns to two wooden lanterns and sets them ablaze with a cigarette lighter. Exiting the property, he returns to throw a rock through the fence, smashing a 12-foot-high window.
Never before had the Higashi Honganji Buddhist temple seen such vandalism, Rev. Peter Hata told The Rafu Shimpo. Located in downtown Los Angeles, Higashi Honganji is a spiritual and cultural landmark in Little Tokyo, a designated historic district and hub of the largest Japanese community in the United States prior to World War II. Founded in 1912, Koyasan is there, the temple where my grandparents worshipped and were active members.
While not officially classified as a hate crime by L.A. police, the incident is one more marking a sharp rise in anti-Asian sentiment since the start of the pandemic. Stop AAPI Hate, a coalition formed last year, has received 3,795 firsthand accounts of anti-Asian hate from March 2020 to February 2021. Incidents range from verbal abuse to physical assault and have occurred nationwide, victims seemingly chosen at random, targeted simply for having an Asian face.
They have included the very young—a three-year-old was stabbed along with his family while shopping at a Midland Texas Sam's Club. (In news still evolving at press time, six Asian women were killed in an Atlanta shooting on March 16.) Elders have been more frequently victimized, according to Stop AAPI Hate, among them 84-year-old Vicha Ratanapakdee, who was shoved while taking a walk in San Francisco and later died from his injuries.
But no one is safe. Kelly Yang, New York Times best-selling author of Front Desk, was shocked to hear a racial epithet directed at her during a Zoom writing workshop last March. A month later, she was confronted in a public park by a couple who told her to "go back to where you came from."
Donald Trump persisted in calling COVID-19 the "Chinese virus" throughout his presidency. Yet anti-Asian attitudes go way back, even predating the Chinese Exclusion Act of 1882.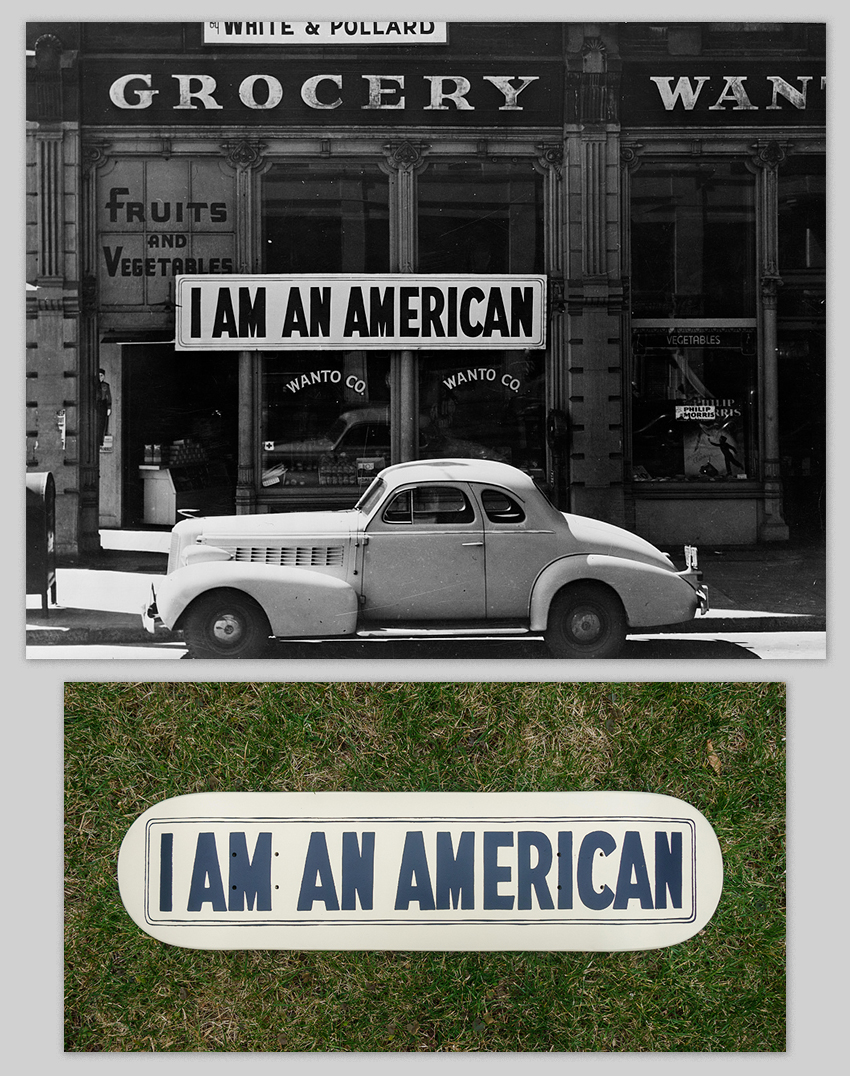 Dorothea Lange's iconic photo of a sign placed on an Oakland storefront closed on Dec 8, 1941, after Japanese Americans were ordered into concentration camps (taken Mar 1942). Bottom: A skateboard deck painted by the author's son (Mar 2021).

"It's part of the systemic racism, of depriving all Americans, including Asian Americans, of our own history," activist Helen Zia told PBS in March. The resulting void "is filled with garbage," cartoon versions of Asians as subhuman, disease carriers, enemy invaders.
While discrimination against Asians is part of systemic bigotry "that came along with the enslavement of people from Africa, and the genocide of Indigenous people," Zia cites the manipulation of Asian Americans to serve as a wedge against other people, a subtext of the "model minority" construct. "The absence of knowledge is the way to keep people fighting each other," she says.
Similarly, Cynthia Choi, cofounder of Stop AAPI Hate, is focused on related education measures, which require investment and inclusion in the larger conversation on race.
"Our work to address anti-Asian racism is inextricably tied to fighting anti-Black racism," Choi told AP. "That's gonna take all of us, it's gonna take public education efforts, it's gonna take racial solidarity efforts that really bring our communities together."
Resources
Education:
APALA COVID-19 Resources: Created by the Asian Pacific American Librarians Association
COVID-19 Anti-Asian Racism Resources for K–12 by Sarah Park Dahlen
Stop AAPI Hate: A reporting center, with ­multilingual resources for impacted communities.
How to respond to coronavirus racism: A guide to educators and students from Learning for Justice, formerly Teaching Tolerance.
Bystander Intervention Training to Stop Anti-Asian/American and Xenophobic Harassment (Hollaback!)
Hate Crimes Task Force and Pro Bono Legal Resources by the National Asian Pacific American Bar Association
Media:
AAJA Guidance on Covering Atlanta Shootings
AAJA Studio: AAPI speakers bureau from the Asian American Journalist's Association, bringing "the perspectives and expertise of AAPIs to the forefront of newsrooms, storytelling, and representation."
How to support the AAPI community in a time of hate and violence: A Resource List: By Sarah Belle Lin, Oakland-based journalist
South Asian Journalists Association
Mental health:
National Asian American Pacific Islander Mental Health Association: COVID-19 resources, directory of providers in 50 states
Organizations:
Asian Americans Advancing Justice
Asian American Legal Defense and Education Fund
The National Queer Asian Pacific Islander Alliance
South Asian Americans Leading Together