Audio offers great potential as a connected learning tool. Here's what you need to get started.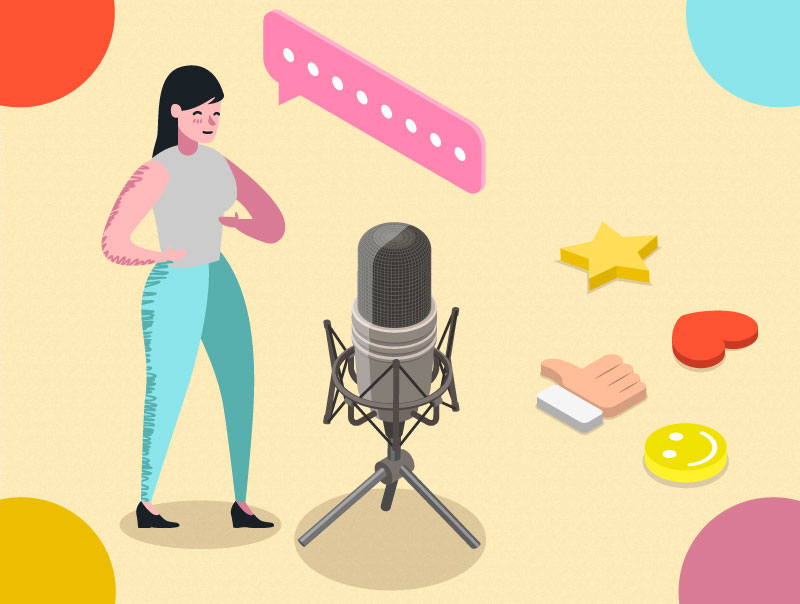 GettyImages
"The extent to which both parents and teachers feel connected to their school communities may shape the nature and flow of learning across home and school."
The quote above is from the report " Families Learning Across Boundaries" (FamLab), a Joan Ganz Cooney Center initiative with the goal "to create an ecosystem that enables and encourages young children's learning across settings, especially children from underrepresented populations."
Educators are always searching for ways to strengthen the connections between school and home, knowing that learning across environments deepens engagement and understanding. While many technological solutions are advanced for connected learning, the challenge becomes determining the best choices for learning outcomes. We believe audio has the greatest potential, because audio has heart.
Because our voices express emotions (a recent study mapped 24), recording and sharing student voice can be a powerful way to build bridges. Record and listen to your students. You'll hear intimate, prideful stories about home and culture, playful ideas about personal interests, and profound thoughts about their challenges and concerns. Through intentional audio objectives, we provide students with an opportunity to reflect and express their feelings and beliefs, without the interference and bias of visuals.
The FamLab report contains valuable information about connected learning, but two useful statistics to bolster the use of voice recording as a means to strengthen communication include:
77 percent of kids play games or apps they engage with at school while not in school
63 percent of children create things using tech-based tools
By promoting activities where students can contribute to the media landscape through self-expression and creativity, educators encourage them to discover who they are and to develop their unique voices and identities.

Audio Tools
The key to building an audio bridge is not just about creating and recording; it also includes sharing. With new tools, it's easier than ever to record your students, which means less class time teaching the technology.
To get started, we recommend three free* and accessible tools. Begin by selecting a classroom or library project, such as book trailers. Play with the tools to discover the one or two that work best for your project and space. Begin recording. Once completed, find a way to allow others to listen to the recordings, whether it's posting audio clips on the library website, sending links home, sharing them via social media, or connecting files to your classroom management tools, such as Seesaw or Google Classroom.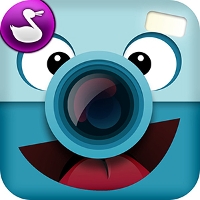 Chatterpix by Duck Duck Moose — Application available in the Apple Store and Google Play. All ages.
How it works: This how-to video can get you started. Simply pick an image or add a picture from your device. Draw a line indicating where the lips should be, and hit the record button. Your students will soon be making everything in your room talk.
Why we recommend it: 1) Limited options mean students won't become overwhelmed, making Chatterpix a solid choice for students as young as kindergarten. 2) It includes stickers and frames to jazz up the work, which kids love. 3) The 30-second framework is a workable length when there are a number of students. 4) Re-recording is easy. 5) Chatterpix works well with book cover images, especially if they they have faces. 6) It's simple to share the products through email, if you prefer to avoid social media.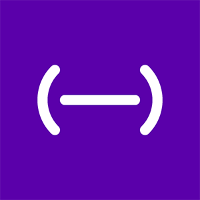 Soundtrap by Make Music Together/Spotify — App and website compatible with Apple, Windows, and Google products; Gr 5 Up.
How it works: Soundtrap is an app and a website tool for music creation, but it also explores voice. As a cloud-based service, it has the capability to integrate with Canvas, Google Classroom, Microsoft Teams, and other platforms. To try it, create a free Soundtrap account. Go to the studio and start a new project/select podcast mode. Add a new track and select voice and mic. Hit the record button. For more detailed instructions, watch the Soundtrap for Storytelling YouTube videos.
Why we recommend it: 1) Users can start experimenting with audio creation by adjusting a couple of settings to learn about audio quality. 2) Skill level begins at upper elementary, e.g. not too complicated when working with one track at a time. 3) It's easy to download projects such as MP3 files. 4) The first five projects per email account are free, but teacher pricing is available. 5) Productions can be shared via a link for 30 days and/or email, if users prefer to bypass social media. 6) Best feature: It's easy to collaborate with others since projects are stored online.
Need to know: 1) It doesn't automatically save projects. 2) Latency issues have been reported with Windows and Chromebooks.
Additional notes: Soundtrap recently partnered with Listenwise, a company providing classroom listening lessons using curated NPR news and podcast content. If your school is looking to spread the joy of audio across the curriculum, together these two tools provide the content and means for listening learning and creative podcast production.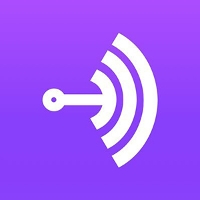 Anchor by Anchor FM — App and website, available for Apple and Google products; Gr 9 Up.
How it works: Anchor is a podcast creation app and website tool for ages 13 Up. It has the capability to create and host audio and contains tools to monetize a podcast. It's perfect for high school students, especially for those interested in building a portfolio of work to share.
Why we recommend it: 1) Users can record directly with Anchor or upload their audio files into whatever tool they want to use. 2) The tool walks users through publishing a podcast. 3) Anchor includes a library of sound effects and background music.
Additional notes: Anchor simplifies the work involved in sharing a podcast with the capability to post episodes to other platforms by adding the RSS link.
Additional notes: Anchor and Chatterpix were both recognized by the American Association of School Librarians on their "AASL's Best App and Websites 2019" lists as high-quality media. Soundtrap was nominated previously in 2015.
If you have students in your library or classroom who are in need of voice assistance tools, be sure to tune in to emerging technology, such as Voiceitt. Common Sense Media also has a good list of resources for those with speech challenges, "Top Assistive Technology for Speech Difficulty."
Audio Bridges
The intimacy of audio creation and listening is not unlike the experience of reading a book. When you just listen to the voices of others, you feel as though they are talking directly to you, offering a chance to meaningfully connect. When families listen to their children, they have the opportunity to hear them be thoughtful, interested, and engaged in learning. Look for opportunities to record the voices of your students. Encourage them to reflect, write, create, talk, and record. Then build an audio bridge from school to home by recording and sharing their voices - voices filled with talent, interest, ideas, hearts, and intellect.
*See limitations on free use.
For more on podcasts, see "A Universe of Podcasts: A Summer Listening Guide for Elementary, Middle, and High School Students, " and "Libraries Can Inspire Empathy with Community-Wide Podcasts."
---
Youth Technology Integration Consultant, Anne Bensfield, helps libraries and schools implement new models for innovation. Librarian and Buttons & Figs podcast creator, Pamela Rogers, inspires creative expression from elementary school kids by reading, writing and playing with words.