It's time to celebrate children's books and reading, tell Lerner about amazing librarians, and get excited for the sequel to a Newbery winner.
It's time to celebrate children's books and reading again, nominate amazing librarians, recognize a Kirkus Prize winner, and anticipate a sequel to a Newbery winner in News Bites.
---
Celebrate Children's Book Week
The second Children's Book Week of the year will run Nov. 4–10, and there are many resources available for educators who want to celebrate the 100th anniversary of the longest-running national literacy initiative in the country.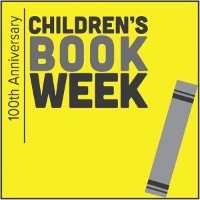 School and public libraries across the country are planning to participate in events and activities to trumpet children's books. For those who want to join in the fun, free resources are available.
In November, the final group of Creator Corner videos will be released. In partnership with KidLit TV, 100 authors and illustrators spoke about their characters in five-minute videos. The video clips provide a resource for educators—and an opportunity for them to connect their students directly to book creators.
Activity pages in multiple languages, a new comics activity kit, and more are available at EveryChildaReader.net, as are six original bookmarks with activities created by children's book illustrators. The bookmarks, which were released online, are available to download. Interested educators can take part (or just follow along) on social media, too. A year-long campaign has focused on "storytelling through the lens of character archetypes." Join the conversation at #BookWeek100 and discuss heroes, villains, companions, rebels, mentors, and more.
Next week's Children's Book Week celebration will be the second one this year. The first, which was held from April 29–May 5 prompted more than 3,500 events at more than1,300 libraries, bookstores, and schools, according to Every Child a Reader.
---
Lerner Loves Librarians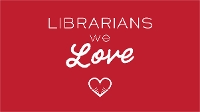 Lerner Publishing Group wants to spotlight librarians. Inspired after learning about some of the work professionals are doing—including that of "Read Woke" columnist Cicely Lewis—the publisher began a new feature on its blog last June titled "Librarians We Love."
"We wanted a dedicated way to share some of the great ideas, hard work, and innovative thinking we encounter whenever we connect with librarians," trade marketing manager Lara Neel wrote on the blog.
Lerner is seeking submissions, which can be made by a librarian or anyone who wants to nominate one. The submission can highlight a specific project or note the reasons that the librarian is a standout in the profession. Six librarians have been featured so far.
---
New Kid wins Kirkus Prize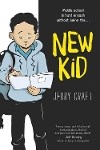 Jerry Craft's graphic novel New Kid won the 2019 Kirkus Prize for Young Readers' Literature.
In a press release, the award judges said, "New Kid is a laugh-out-loud combination of art and story that showcases the beauty of graphic novels. Author and illustrator Jerry Craft, along with colorist Jim Callahan, illuminates the angst of an African American child leaving his neighborhood to start seventh grade in a predominantly white private school…It could only be written by someone who himself has responded to microaggressions and successfully navigated power structures. Jordan Banks is a code-switcher, an activist, and a peacemaker, a superhero for us all."
Craft receives $50,000 for winning the award.
---
The One and Only Ivan sequel
Katherine Applegate has written a sequel to the 2013 Newbery Medal winner The One and Only Ivan. According to an exclusive announcement on EW.com, The One and Only Bob will be published in spring 2020.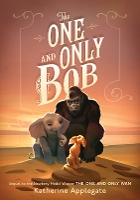 Applegate's forthcoming novel will focus on Ivan's canine friend who lived in a cage in the mall with Ivan and an elephant named Stella. The dog "sets out on a dangerous journey in search of his long-lost sister, with the aid of his two best friends, Ivan and Ruby. As a hurricane approaches and time is running out, Bob finds courage he didn't know he had and learns the true meaning of friendship and family," according to the announcement.
In August 2020, the movie adaptation of Ivan will hit the screens.
---
NYC homeless students report
A report from the Advocates for Children of New York disclosed that there were more than 100,000 homeless students in the New York City school system for the fourth year in a row, but the number stabilized at just more than 114,000—or about 1 in 10 students in a school system—in 2018-19. The statistics showed a 0.5 percent drop from the record high or nearly 115,000 students in 2017-18. "Dismal educational outcomes" remain an issue for these students, the report said.
Over the last decade, the number of homeless students in the city's five boroughs rose 70 percent. In the 2009-10 school year, there were approximately 67,000 kids without permanent homes.
Homeless doesn't only mean living on the streets. Students are defined as homeless if they live in "temporary housing," including living with friends or family, and staying in a shelter, hotel, or motel. The problem is not just a NYC issue, or a city problem. Homeless children, who are often some of the most vulnerable students in school, are in the cities, suburbs, and rural areas across the country, and educators are trying to find ways to support them.
---
Street Noise Books reveals first covers
Street Noise Books, which will publish heavily illustrated and graphic novel YA nonfiction in the spring of 2020, revealed the covers of its first four books, all graphic memoirs: Spellbound by Bishakh Som, Shame Pudding by Danny Noble, Crash Course: If You Want To Get Away With Murder Buy A Car by Woodrow Phoenix, and Aisha Redux's Stupid Black Girl: Essays from an American African, illustrated by Brianna McCarthy.
The publisher, which has "a radical, intersectional feminist, queer, and inclusive vision," seeks to provide a platform for marginalized voices. Street Noise also just announced a new distribution deal with Consortium Book Sales & Distribution.