By expanding what a collection can include, some librarians create spaces that inspire curiosity and address equity issues in their schools.
Innovative school librarians often battle the stereotype of the library as "book museum," a climate-controlled catacomb where reading materials are prized above the readers themselves. While books and literacy remain at the heart of what librarians do, by expanding what a collection can be, some librarians have positioned themselves as curators of spaces that inspire curiosity and address equity issues facing their school community.
Students at North Davidson Middle School in Lexington, NC, can checkout what librarian Kristi Johnson Allred calls "Explore Kits." These micro collections consist of hands-on, sometimes disposable, materials paired with books. Altogether, they provide an opportunity for learners to explore, experiment, and learn more about things that interest them, without having to purchase expensive materials. With underused materials from her makerspace, coupled with other items purchased with grant money, Allred repurposed old teacher laptop bags to create kits focused on everything from learning Morse Code, Braille, and knitting, to constellations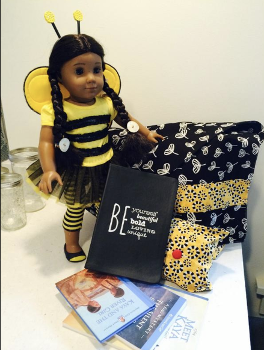 and origami. In addition to providing access to families who couldn't otherwise afford these experiences, Allred adjusted her circulation policies to increase the number of items a student could check out in total, so taking a kit did not limit access to books. "That was important to me," Allred says. "I didn't want them to not check out books while they had the kits."
Access is also at the heart of why librarian Andrea Keller started a "Uke Can Do It" program at Lamar Middle School, in Irving, TX. With a love for music—and knowing private lessons are expensive—Keller applied for a grant that purchased 10 ukuleles, music books, tuners, chord charts, and bags. Partnering with the band teacher, Keller has also worked with students to curate tutorial videos on YouTube to inspire her budding musicians. She has yet to lose an instrument in three years, she sees the kids' experiences as worth the risk and expense of lost or damaged materials.
"After teaching special education for 13 years, I understand the need to put materials and devices in students' hands, even if something is going to happen to it," Keller says. "You never know where it might lead."
You don't need a big grant or a blank check to get started. When librarian Rebecca Wynkoop wanted to give students at Daniel Bagley Elementary School, in Seattle, the experience of caring for an American Girl Doll (but knew most of her families couldn't afford the pricey toy), she got a donated doll. Students could check it out for a week at a time, along with a tote bag, some clothing/accessories and a journal, where they shared their weeklong adventures. Through this project, Wynkoop supports the writing goals of her school, while closing an experience gap for some of her kids.
Identifying a need, and using your collection to address it, is the spark that ignites all of these initiatives. Take the example of Amanda Elliott at Buckhorn Middle School in New Market, AL. She has bow ties available for check out by students who need one for a school concert or other special occasion. After noticing that many of her students weren't participating in the school's weekly "Bow Tie Tuesday" program, Elliott partnered with classroom teachers to collect donated ties that could be circulated through the library.
Although successful, this program revealed other needs. Ultimately, it led to the creation of a makeshift barbershop/beauty salon in one of the library's back rooms. Elliott, who is also a licensed cosmetologist, provides kids with quick haircuts or styles for those same special events or just to help them look and feel their best, so that they can, in turn, do their best.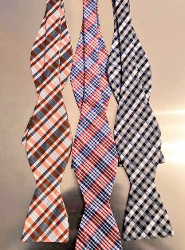 Trips to the salon or the barbershop are luxuries some students just can't afford. And while not "circulated," these services help Elliott use every single resource at her disposal to address the needs of her community.
"It is so important to me for my kids to see the library as a place that they can go to get anything they need—not just books. If I can help [students] feel empowered, then that is what it is all about. I don't want any of our students unable to participate in something due to circumstances beyond their control, and I don't want any of them feeling less than spectacular when it comes to services they may not be able to afford."
Libraries exist as egalitarian spaces, providing equitable access to information and resources to everyone who walks through the doors, regardless of their background, income, or beliefs. Expanding our collections to include resources that further uplift and empower our learning communities is a natural evolution of this core mission. If there's anything to be learned from these examples, it's that it doesn't take a lot of money to get started. The only real requirements are a desire to make a difference and willingness to think outside the traditional definition of what constitutes a library's collection.
Articles of interest:
"Library of Things" by Katie Darty
"How to Start a Baking Club at the Library" by Lindsey Tomsu
"A NC Library Library Brings Hot-Spots to Students in Need" by Jennifer Kelly Geddes
---
Jennifer LaGarde is a lifelong teacher and learner with over 20 years in public education. Her educational passions include leveraging technology to help students develop authentic reading lives, meeting the unique needs of students living in poverty and helping learners (of all ages) discern fact from fiction in the information they consume. A huge fan of YA, Jennifer lives, works, reads, and drinks lots of coffee in Olympia, WA. Follow her adventures at www.librarygirl.net or on Twitter @jenniferlagarde.