There is a vast amount of genealogical information available that families can access online, and much of it is free. Here are some of the best resources to help you get started.
Are you related to the Vikings? Do you have family members who fought in World War I? Many of us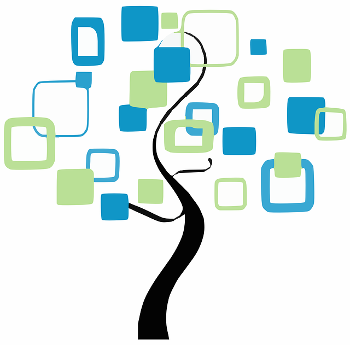 know some parts of our family history from listening to older relatives. But if you are interested in finding out more about your roots, this may be the perfect time to delve into genealogical research.
Genealogy is a popular hobby these days, and there are many useful resources out there to help you get started or go to the next level. The term genealogy refers to the study of families, family history, and the tracing of family roots. Many historical records that help trace genealogy have been digitized, although some require you to be inside a library or archive to access them. It is likely that libraries and archives may not open again for some time, but don't let that stop you. There is a vast amount of genealogical information available that you can access yourself online, and much of it is free.
When it comes to starting your research, the first step is to work from the known to the unknown, advises the New England Historic Genealogical Society. Begin by writing down everything you currently know about your family. Write down names, dates, places of birth, marriage, and death information. This will provide a starting point and serve as a springboard for more research. There will also be many clues to your past in your family's personal artifacts, such as photos, letters, yearbooks, wills, and birth certificates.
The next step is to interview older family members, giving them a chance to share their memories as you collect research. Be sure to keep written notes and carefully document all your findings. It's also important to learn how to navigate large databases so you can go beyond looking at personal artifacts and interviewing family members.
At some point, you may consider doing a DNA test, which can tell you information about your ethnicity and also reveals health information, although it's important to note that there have been privacy concerns raised about sites that do those tests.
We have rounded up some of the best resources for researching your family's past through records and online information.
Afro-American Historical and Genealogical Society
The Afro-American Historical and Genealogical Society aims to preserve the history of Americans with African ancestry. It's a membership organization, but its site offers free charts, forms, articles, and information about local chapters. There is also a helpful section on oral history, with resources, links, and how-to guides.
This is another large genealogical database that offers access to millions of records. Though not a free site, users can sign up for a free trial to explore its offerings.
Familysearch.org is a free online resource connected with the Family History Center, the world's largest genealogical library, which is located in Salt Lake City, UT. The organization has digitized millions of county records from all over the country, as well as records from outside the U.S. Most of the items are indexed and searchable, while a small number of items are only browsable.
National Archives and Records Administration (NARA)
NARA is the nation's record keeper. It provides public access to government records. It has a plethora of genealogical resources that are free and available for public use. These include Census records, immigration records, ethnic heritage information, land records, and more. In its genealogy section, NARA also offers charts, forms, documents, and videos about how to get started in this kind of research.
National Genealogical Society (NGS)
This national organization has a number of free resources on its website, including a useful article about how to build a family tree, and free charts and templates. It has tips for beginning researchers, as well as advice for more experienced genealogists. For those who join as a member, NGS offers online courses, hosts conferences, and lends out its 20,000 genealogy books through interlibrary loan lending (ILL).

The New England Historic Genealogic Society
The New England Historic Genealogic Society's site has an extensive collection of genealogical records from early America. This is a membership organization, though many of the records can be accessed for free. The site is also chock full of useful info about how to conduct research into family history.
This is one of the original free genealogy sites; it has been in existence since the 1990s. The information here is all contributed by volunteers so it can vary in quantity and quality. Each state has its own section on the site. Some of the information here is not on other databases because it has been contributed by users from their private collections.