Technology is a common topic on parenting podcasts, and curating a playlist is a great way for librarians to engage parents.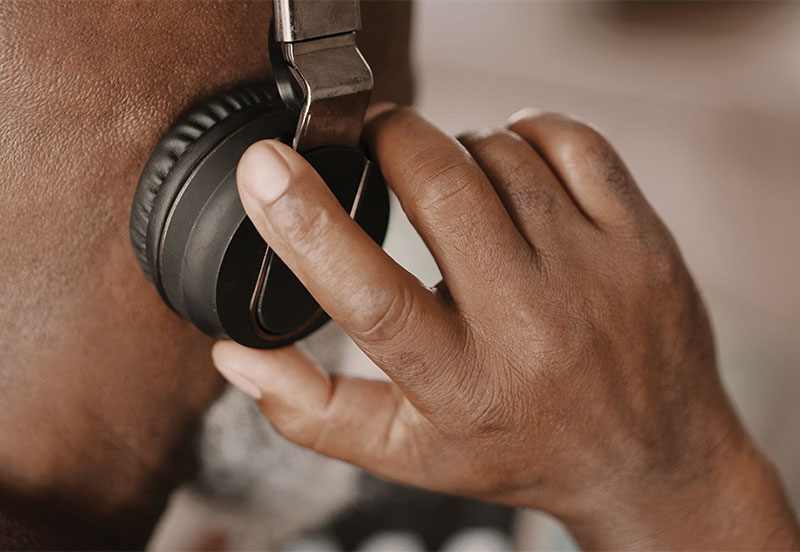 katleho Seisa/Getty Images

Parents have always had a lot to worry about when it comes to raising healthy children, and in recent years, kids' screen time and use of digital devices have been hotly debated. There's a vast amount of contradictory information on the topic. On April 24, 2019, for example, the New York Times ran a story titled "World Health Organization (WHO) Says Limited or No Screen Time for Children Under 5." But then in December, a headline in the same newspaper read, "Is Screen Time Really Bad for Kids?"
Librarians are practiced at responding to emerging tech, considering the reality of the "omnipresent screen," and striving to view it as a tool for learning rather than an impediment to education. Parents are thinking just as deeply about technology at home—particularly now, as schools are closed due to the COVID-19 outbreak.
Technology is a common topic on parenting podcasts, and curating a playlist on the topic is a great way for librarians to introduce parents to podcast listening. We assembled our list using Listen Notes, a free podcast search engine that lets you create playlists through its "Listen Later" feature. Share it through your library website or newsletter, or create your own, tailored to your community. The episodes here total just under three hours of listening and learning.
The podcast: Dr. Robyn Silverman interviews a wide array of experts, diving deep into key parenting topics. She often summarizes the show and highlights quotes from guests on her website, offering clear takeaways.
The episode: Parent and digital media expert Devorah Heitner is the founder of Raising Digital Natives and the author of Screenwise: Helping Kids Thrive (and Survive) in Their Digital World. Dr. Robyn interviews Heitner in the episode "How To Talk to Kids About Digital Readiness and Tech Milestones." "I would encourage parents to not just give kids a hard limit on their tech devices but also talk to their kids about balance and why we want to do other things," Heitner says on the show. "Ask the kids what they think a good balance would be."
The podcast: Two parent hosts, Asha Dornfest and Christine Koh, discuss how to organize your life as a parent into more meaningful practices. They are the authors of Minimalist Parenting, and both have created a variety of digital parenting resources. Several key podcast episodes look at how introducing new technologies can impact family life.
The episode: In "Managing Summer Screen Time," the hosts share their strategies for creating positive tech habits at a time when many families are trying to avoid the summer slide but not slack on all of the things that are required to run a household.

Read: Professional Development Opportunities from Home
The podcast: This NPR podcast tackles a range of self-help topics, including many hot-button parenting issues.
The episode: In "From 1st Phones to Online Porn: Answers to Your Screen Time Questions," Ana Homayoun, an education consultant in Silicon Valley and the author of Social Media Wellness, responds to pressing questions from parents across the country.
The podcast: Kristen Chase and Liz Gumbinner cohost this interview-based show. Both draw on a wide range of experience to shape their podcast and website, CoolMomPicks.com. They laugh a lot and ask questions that resonate with their listeners.
The episode: The hosts interview Jordan Shapiro, a senior fellow at the Joan Ganz Cooney Center at Sesame Street Workshop and the author of The New Childhood, in the episode "What if Raising Unplugged Kids Is a Terrible Idea?" Together, the three parents consider how you can incorporate screens in your household in upbeat ways, many of which involve changing your mind-set and reframing the questions you ask your kids.
The podcast: Well-known author and professional organizer Julie Morgenstern brings her latest book (also called Time To Parent) to life in this podcast. In the book, she gives parents an actual job description and helps you assess how you're dividing your time and attention, zeroing in on five categories that each child needs and five that each parent needs. The podcast is a closer examination of the roadblocks parents face while "on the job."
The episode: In "Resist Your Tech Addiction," Morgenstern works with a parent named Christy as a coach to teach her about media mentorship. Christy wants to find more ways to connect with her family without technology. She says she uses tech for everything and that her family has reached a saturation point. Morgenstern helps Christy reflect on her own tech habits and her family's. After discussing what's working and what's not, they decide where to go from there.
Youth technology integration consultant Anne Bensfield helps libraries and schools implement new models for innovation. Librarian and Buttons & Figs podcast creator Pamela Rogers inspires creative expression from elementary school kids by reading, writing, and playing with words.