Noting a need for connection now more than ever, Pernille Ripp announced the Global Read Aloud choices today.
The 2020 Global Read Aloud book selections were announced today. Wisconsin teacher Pernille Ripp, who founded the international literacy initiative that aims to foster global connections through shared reading, posted the titles on the GRA blog. She also explained why, during the coronavirus pandemic, this program feels even more important to her.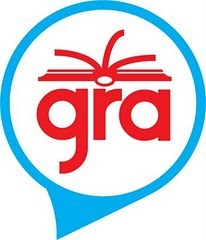 "We don't know all the future will hold, but the need for connection and for finding each other in this time is as great as ever," she wrote. "In its truest form, the GRA is an invitation into a world that we can share together. An invitation into a story that will shape our experience, that will help us speak books with one another in order for us to understand each other better. This year it feels more urgent than ever. Every year I see the connections being made and think of each of them as a small chip in the many walls that seem to surround us around the world, I see it as one more step toward a more empathetic, understanding, and activist society."
She admitted, though, that the circumstances made choosing the books even more difficult than the previous 10 years.
"And so the books are at the center of it all, which puts a lot of pressure on the selection of the texts," she wrote. "Hitting publish on this post will once again mean me holding my breath, waiting for the reaction to unfold worldwide. And yet, it also means that perhaps these books will change the way we think, the way we teach. That these books and the creators behind them will become part of the language of books that we speak with our students. That we will connect through the pages of these books and find ourselves more than we were before."
The books are chosen from public voting in combination with Ripp's "gut instinct."
GRA is a six-week program that begins October 5, 2020. Educators decide how much time they would like to dedicate to GRA and exactly what to do with their students. In the past, teachers and librarians have used Twitter, Skype, Write About, Padlet, email, and regular mail, to make connections with other classes around the world.
The 2020 books
Picture Book Study
The creator is author and illustrator Juana Martinez-Neal
Week 1: Alma and How She Got Her Name
Week 2: Fry Bread: A Native American Family Story
Week 3: La Princesa and the Pea
Week 4: Swashby and the Sea
Week 5: La Madre Goose
Week 6: Choice
Early Reader
Planet Omar: Accidental Trouble Magnet by Zanib Mian, illus. by Nasaya Mafardik
Upper Elementary/Middle Grade
Indian No More by Charlene Willing McManis and Traci Sorell
Middle School/Intermediate
Prairie Lotus by Linda Sue Park
YA
Stamped: Racism, Antiracism, and You by Jason Reynolds and Dr. Ibram X. Kendi