Having two books released during the pandemic wasn't a disaster for the author, as Nye found the "positive contagion" of books and poetry was not only still there, it was connecting more young readers and writers from different places around the world.
As one of the many writers who had a new book (or two, in my case) emerge during the dubious year of 2020, I knew the echo of that resounding thud that greeted its arrival. No cozy book signings with plates of cookies and lemonade, no fun launches in classrooms, but a full box of freshly untouched books that sat inside our front door for weeks on end, in case anything changed.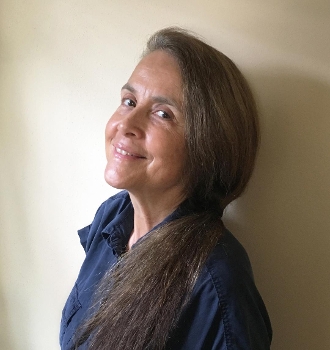 Some people felt sorry for themselves and wrote blog postings, disgruntled their book tours had been cancelled. . . (those of us who have never really been sent on a book tour, except once maybe 20 years ago, could imagine the pain). Poets were annoyed they now had to appear reading poems on screens, speaking into a mysterious realm of patchworked faces, or to their own strange selves.
People considered facelifts.
But I couldn't stop thinking about the teachers! All those lesson plans and great collective endeavors! All the moviemakers forced to pause production midstream, or troupes of actors who had been memorizing intricate scripts for months, only to see their plays canceled at the last moment, or dancers preparing to appear onstage, or athletes working out for a million hours, or. . . so many others. The predicament of writers seemed much simpler—we're used to solitude, we work in solitude, we never had any make-up artists anyway.
I was sad that my community trash collection hike, announced by the San Antonio Book Festival, to celebrate my new book Cast Away (about picking up trash) had to be canceled. But maybe we could do it another year.
At this point no one wanted to touch anything. We had entered the world of hand sanitizer and masks and timeless isolation. The whole festival was canceled, or rather, diverted online. This year, as with book festivals worldwide, it will remain online.
One good thing—we could still pick up trash in our own homes. There seemed to be more of it, since we never went anywhere anymore. Newspapers, magazines, napkins, antiseptic wipes on counters, pop tops, leaves tracked in from endless gardening . . .
The days rolled by and we all grew more comfortable with Zoom and before I knew it, I was visiting with kids everywhere, just as I'd done my whole adult life, only some aspects were better.
I didn't have to keep packing my suitcase.
You could be in Singapore one day, Scotland the next.
Arab American kids in nine states at once had a workshop together, thanks to the Arab American National Museum out of Dearborn and the Poetry Foundation in Chicago. There were so many new collaborations. My happiest moment was when a kid said to another kid, "I'm a Palestinian in Florida. You're a Palestinian in Virginia?" and I could say, "And I'm a half-Palestinian in Texas!" We could still make new friends.
Seniors holed up in the woods in Maine mingled with their fellow seniors attending real live high school in town and all wrote poems together and were unafraid to share them.
Kids at the Anunciation Orthodox School in Houston wrote about trash better than I ever had, and shared poems so great, they deserve to be on posters nationwide.
Positive contagion, writer to reader to writer, could still carry on. No one was alone.
Hasn't this been what books can always do?
A few years ago, I lolled beneath a sprawling hau tree on a beach at Honolulu where the great Scottish writer Robert Louis Stevenson supposedly worked on many pages. I placed my head back on a root and closed my eyes. As a child, I floated away, over and over again, through his poems. Now I was missing him, remembering phrases and lines, floating on the sound of waves, and still carrying his words about making a kingdom of one's own sheets and pillow when lying sick abed . . . so deep within me. I felt the stretching hand of literature having carried me for my whole life. I felt I could go back to my own work table later in the day and find plenty more to write about. . .
Wasn't this a positive contagion?
It was before any of us had considered the massive and terrifying COVID contagion, but it would only come to mean more, once the lockdowns started all over the world. We could still read something, and write something, inspired by what we had read—which the great late poet Marvin Bell always advised was the best way to encourage writing. All the great teachers I'd met through the many decades of visiting schools, who lit the writing spark in their students, who stitched the endless seam of connectivity, power to all of them.
To teach and read with love—that was the ticket. How to make something stick—how to pass it on.
If teachers kept asking, "What does this really mean?" about the poems they read in classes with kids, no one might be inspired. But if they asked, "Where does this take you?" or "What does this remind you of in your own life?" anything might happen. A new poem might light up.
What did you ever lose, out there in the world?
Where did you find something that fascinated you?
Did you ever find a treasure?
It's been difficult to take walks and not pick up trash. So I'm starting again. I'm wearing gloves to hold my tongs. I'm taking great care not to touch anything with my hands, and to sanitize afterwards, as we're all so expert at by now. The neighborhood needs me. Hopefully soon, kids and classes will feel safer to do this, too.
What's your favorite verb? Someone once asked at a workshop.
To tend. It just popped out of my mouth.
To take care of.
What a strange season we've had, tending our homesteads, desks, books, and loved ones. Picking up the bits and pieces as we go. . . if we love poems, we've had good company along the way.
Naomi Shihab Nye is a poet and author whose 2020 books were Cast Away–Poems for our Time, and Everything Comes Next, Collected & New Poems. She is the Young People's Poet Laureate through the Poetry Foundation.