The latest Marvel installment has appeal that expands beyond fans of the Marvel Universe, and these read-alike titles will, too.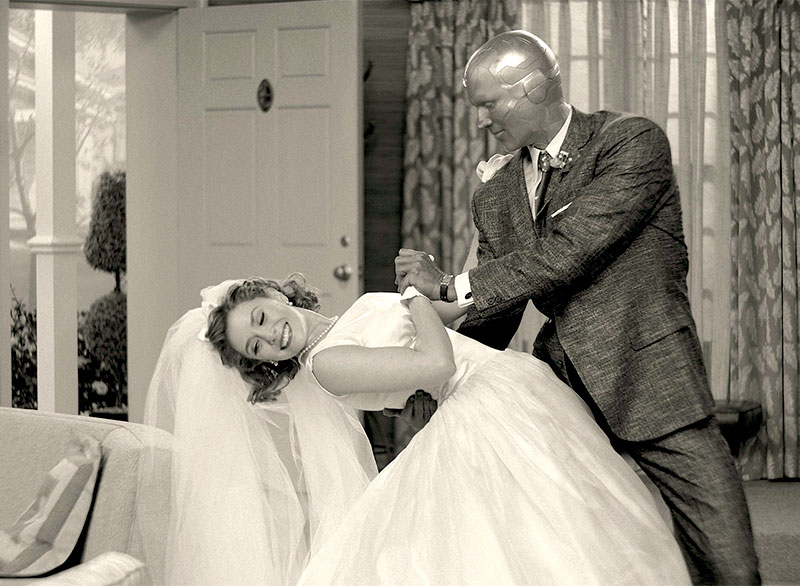 Marvel Studios

WandaVision
Marvel Studios. Disney+. 2021
WandaVision, the latest Marvel installment, debuted on Disney+ in early 2021 starring white witch Wanda Maximoff and superhero Vision, seemingly living an idyllic life in a small New Jersey town in the 1950s. Appeal for this series expands beyond fans of the Marvel Universe.



READ-ALIKES
Amari and the Night Brothers by B.B. Alston. Balzer + Bray. 2021.
Gr 3-7—Everyone seems to have accepted Quinton's mysterious disappearance, but his little sister Amari is determined to get to the bottom of it. When she gets an invitation to join a top-secret magical organization called the Bureau of Supernatural Affairs, she discovers magic powers she never knew she and Quinton had and gets a clue as to what's become of her brother. Both children are African American. Readers who love the twists and turns of WandaVision, will enjoy this action-packed fantasy adventure.
We Were Liars by E. Lockhart. Delacorte. 2014.
Gr 7 Up—While this suspenseful novel is realistic and WandaVision is speculative, readers who enjoy an unreliable narrator and stories with layers that gradually reveal the truth of the situation may enjoy this haunting novel. White teen Cady has always spent summers on an idyllic private island with her cousins, but after a terrible accident during her 15th summer, everything seems to have changed.
These Witches Don't Burn by Isabel Sterling. Razorbill. 2019.
Gr 8-11—White teen witch Hannah must team up with her ex-girlfriend when evidence of someone using blood magic surfaces in her hometown of Salem, MA. Combining dueling witches with complicated romantic entanglements, this book will appeal to fans of the Scarlet Witch (Wanda) and her battles with Agatha Harkness.
Feed by M.T. Anderson. Candlewick. 2002.
Gr 8 Up—In a future world where most people have computer implants that beam the "feed" straight into their heads, white teen Titus meets a strange white girl, Violet, who begins to change his mind about whether the feed is a good thing. Readers who enjoy Westview's twists, turns, and evidence that all is not as it seems may also enjoy this dystopian novel.
---
Abby Johnson is the collection development leader at the Floyd County (IN) Library.