One year ago this week, schools were shuttered and public libraries closed their doors to patrons. The K-12 world pivoted to distance learning. It would be for two weeks, many thought. But soon, it was clear, it would be a little longer. In what previously seemed unthinkable, graduation ceremonies were canceled, made virtual or drive-thru, and reopening was postponed until fall.
Now it has been 12 months, with one upended school year blending into the next. Many public school buildings remain closed or are open to only part of the school community each day.
Throughout it all, school librarians have assisted staff, adjusted their lessons, and adapted where needed. SLJ checked in with school librarians around the country to ask what they have learned, if priorities have changed, whether the job itself has changed, and what they see for the future.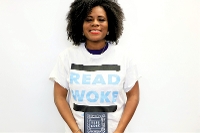 CICELY LEWIS
Librarian, Meadowcreek H.S.
Norcross, GA
2020 SLJ School Librarian of the Year
I have learned I don't like being called a superhero. Rather than people calling educators superheroes, they need to pay us what we are worth and protect our lives by not requiring us to be in the building when the COVID numbers are high in the community and where there is no way to safely social distance.
I go home on time now, and I am making more time for self-care. I realize that I have to put on my oxygen mask first before I can save anyone. I am also making my mental health a priority.
I see my job as being even more important and integral than before. But, more importantly, other educators see me differently. I think people can now see how much technology impacts education and how important it is to stay current with tech trends.
My biggest takeaway for the future is to put your family first and to cherish the time you have with them. If something happens to you, the school can and will replace you, but your family cannot.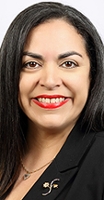 ROSE BADIA
Library Media Specialist
Franklin Middle School
Dallas, TX
I have learned to think outside the box all the time. As an educator, you need to challenge yourself to be more creative and support the teachers and librarians any way you can. Coaching and mentoring is the way to reach success. Building relationships and sharing in now more important than ever.
[Priorities have changed] completely. I must focus on digital instruction and skills, be ready to support in diverse ways, be patient, and a curator of new online resources, journals, magazines, or books every day. A teaching moment can happen anytime and anywhere.
We need to empower the librarians and teachers to persevere as role models and leaders; we, the educators, are responsible for learning/troubleshoot different technologies, reading materials (books/eBooks/magazines), and instructional tools that will motivate and engage the students to stay in school—virtual or in person—and keep learning.
You need to stay current, curate from the best online resources, be self-taught, and also be a team player for the benefit of your team and the students. Use more online and virtual opportunities to learn, meet, and connect with the community. These opportunities are in place now and they are here to stay. Take advantage of them, and keep growing.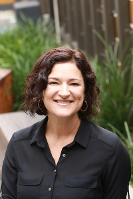 CASSY LEE
Learning center coordinator
Chinese American International School Middle School
San Francisco, CA
Empathy, equity, and empowerment have been the mantra of my professional practice for years, and this pandemic year has challenged me to get creative about embedding these three Es in new ways. With empathy for our students and teachers struggling through this lonely, anxious time, I have focused on creating opportunities for our community to connect, as well as learning opportunities to understand the struggles of those outside our community.
To keep moving toward equity, I have been working on promoting culturally responsive pedagogy, held an antiracism book club, had diverse guest speakers and authors, and encouraged the embedding of examples of excellence from many cultures in the curriculum.
My program usually empowers students to rule the library space, so its physical closure required pivoting to create ways for them to have voice and choice in other ways to increase engagement and a feeling of agency. It's been a time of huge setbacks, but also amazing opportunities to connect, care, and collaborate in reimagined ways to get to the core of what truly matters in school.
Also, I've been engaging in a whole lot deeper self-care to sustain it all!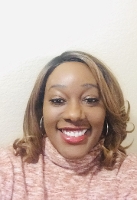 ERICA L. KENNARD
Librarian
S.S. Conner Elementary
Dallas, TX
I learned that it is essential to cultivate resilience during this new COVID-19 era, because as librarians/educators we are on the front lines of ensuring that knowledge is still obtained in spite of this pandemic. I am a vital distributor of important information who utilizes several media streams to keep our scholars, teachers, and staff informed.
I see my position as an SEL facilitator to help with the emotional trauma from COVID and our new hybrid learning environment. I provide SEL lessons daily with the students before we start our library activities to ensure an emotionally stable learning environment.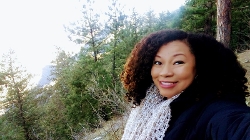 JANET DAMON
Library specialist
Denver Public Schools
Denver, CO
This pandemic brought so many systems to a grinding halt and left so many children and families isolated and under-resourced. My years as a community organizer kicked in, and I began bringing together activists in housing, mental health, and food justice to support our most vulnerable youth. We call this network the Literacy Justice League because it involves so many community partners, all of whom are passionate helpers and believe reading is a right for every young person.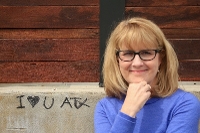 CAROLYN FOOTE
District librarian, Eanes Independent School District
Head librarian, Westlake High School
Austin, TX
One of my takeaways is that librarians, as always, are finding creative ways to serve students and teachers, even while finding themselves in sometimes awkward situations or in unopened libraries. The capacity of librarians, who understand digital sources and the subtleties of different ebook platforms, has played an important curricular role for many schools.
However, I've also realized that despite librarians spending so much time sharing digital resources, in the perception of administrators and staff, their work is still very much tied to the actual physical library space. That sense of place, and the role of the library as the hub, is still a very significant part of librarianship for schools. That speaks powerfully to the role of the library as a central unifying location on a campus.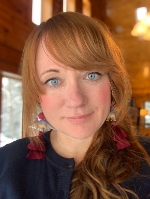 ALI SCHILPP
Library media specialist
Northern Middle School
Accident, MD
2018 SLJ School Librarian of the Year
SEL has been my focus this year. I think librarians are in a perfect position to provide the SEL that students need. We are the one educator in the school who works with every student. Each year, semester, or quarter, as the student's teachers change, the librarian remains a constant ally throughout their education. Sending them a message that is not about their grades or attendance is helpful. A personal well-check, birthday greeting, or book recommendation goes a long way. They are so thankful, and I hope they know that their responses are crucial to my own well-being. I, like so many educators, have felt quite vulnerable and try to imagine what that's like at age 12. I have hosted kid lit quiz shows, virtual author visits, and book talk time with our principal to provide our students a social outlet.
I think school librarians know how to "read the room." Our mission is to meet the needs and find solutions for our students and school. That is why I love being a school librarian: it is always evolving, and I feel we are needed now more than ever.
I see so many green lights. Connectivity is no longer a barrier for our students, as hot spots and devices were provided to all when we moved to a virtual model. We now know that even if you live in a rural area or town without economic growth, you can work from anywhere. Learning and career opportunities are, and will continue to be, more accessible for everyone.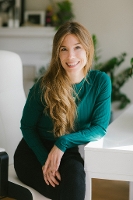 MELISSA L. CUNNINGHAM
Librarian
Townview Magnet Center
Dallas, TX
I like to imagine: What experiences I can provide in the physical and digital space of our campus library that students and faculty aren't getting somewhere else? Ideally, I could redesign the physical environment in the library to encourage small talk, digital and creative production, leisure, and research browsing, BOOKS, relaxation, mental break zones, and be the heart of the campus, where everyone wants to stop in and get recharged. Much of this is a tall order, because funds are tight or nonexistent. We've focused on digital experience this year, specifically to meet students and staff outside of the boundary walls. Digitally, we try not to recreate lessons, resources, or how-tos that other entities already provide; but create culture-building digital products, like our campus podcast that invites everyone to share ideas, book recommendations, and publish their work. We talk about publishing an arts and culture magazine for the campus and encourage student work and collaboration between disciplines. We provide mindfulness activities in the morning for any students willing to come in. We are always marketing books, which will never stop. We are point-of-need informational zones, which will also never stop. This has led to student-led initiatives such as bibliotherapy, simply because we opened space and time for conversations to occur.
Libraries have always been more than just books, just like schools have always been more than just homework and lesson plans. Making time and space to create well-designed projects and initiatives that enhance the unique culture on campus allows students and teachers to have new or valuable experiences that are not simply copies of what they are already doing in the classroom. A lot of this takes money and resources, which we do not typically have access to on our campus, but it is a step in the right direction regardless. I think that more than ever, it is okay to take a step back and ask ourselves what is not working, even if it's an industry "standard." If something is not working, then we must start from the beginning and ask questions both of ourselves as multi-faceted professionals, and of the school community, to know what it is they really need and want.