To meet the requests of staff, the White Plains School District reached out to a community partner to provide support groups.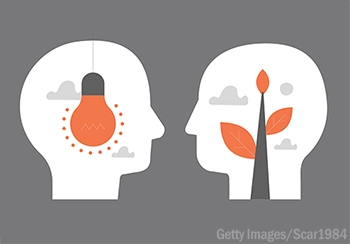 Every district in the country has struggled one way or another to handle the challenges of the pandemic and support students and families. But schools that had previously established relationships with local agencies and nonprofit organizations have found quicker solutions for meeting the needs of students and staff.
A few years ago, when Joseph Ricca became superintendent of the White Plains School District in a suburb of New York City, he wanted a more robust partnership with community agencies that support children.
As part of that initiative, the district partnered with Andrus, a nonprofit that opened children's mental health clinics one day a week in the elementary schools. It began with two of the district's four elementary schools and had just expanded into the other two when schools closed because of the pandemic.
By the time school was scheduled to reopen in September, the White Plains community had endured months of "sustained trauma," Ricca says, adding that even if staff and students were lucky enough not to be directly impacted by the illness or economic fallout, "it's a weight that's on everybody."
As the new school year approached, it became clear that the staffers were stressed and anxious about the reopening, according to assistant superintendent for special education and pupil personnel services Deborah Augarten. She surveyed the staff, who requested support groups to process not only what had happened with the pandemic but also the feelings surrounding returning to school. The district then reached out to Andrus.
"It's not easy to talk to somebody you don't know about trauma and stress that is in your life," says Ricca. "Many of us are protective of vulnerability and allowing the creation of a space for folks to feel comfortable and take advantage of those types of collaborative services is what we're really looking for."
Andrus and the district decided on a set of workshops before school started and four sessions a week through Thanksgiving. Staff can sign up for as many as they need.
"This has been a very natural outgrowth of the importance that social-emotional well-being has in our district," says Ricca. "When we talk about what children need, it's really about what people need. So the social-emotional opportunities we provide our children, very often—even outside this Andrus partnership—there is a component that goes with professional development for staff members as well."
Each building has its own distinct culture and its own social-emotional learning team, Augarten says, and to deal with the pandemic and repercussions, the staff is reaching out to each other in more unofficial ways—one school doing Friday night dinner over Zoom for staff who want to attend, at another, a teacher has created a morning mindfulness session for anyone who wants to join her.
The district's focus on social and emotional well-being is not limited to emotional wellness, Augarten says.
"Executive function skills, resiliency, perseverance—those are the skills that really make kids successful learners," she says. "The biggest vehicle for kids to overcome trauma is resilience. The work is so important so that kids can learn those skills, and teachers can model those coping skills. In order for teachers to model that work, they have to have those skills."
Creating these support sessions for staff so quickly and seamlessly was possible because of the relationship Andrus already had with the district, which also has partnerships with other community organizations, youth groups, and the local hospital, and they meet with each partner regularly.
Any district can replicate the approach, Ricca says, but administrators are already overwhelmed.
"Schools have been asked to do a great deal more in the last 20 years," he says.
Seeking outside partnerships for non-academic issues is often decided to be beyond a district's duties, budgets, or bandwidth.
"But this type of partnership takes nothing, just time," says Ricca. In the end, it not only makes schools more capable of serving students, it delegates some of the needed services to the experts in the field and will fuel academic success.
"If you want to achieve your optimal level, you have to make sure you're tending to all of the social and emotional aspects of the total human being," says Ricca. "We do a lot here in terms of ­equity and making sure that we're ­reducing barriers for everybody in the educational community. This work is part of that. If you're experiencing some type of sustained trauma, or you've been impacted and are carrying that weight around, that gets in the way of reaching your ­maximum potential."
But for the desired professional mental health services, Ricca went beyond the staff to Andrus.
The more connections a school has to local government agencies and nonprofit organizations in their community, the better equipped administrators are. During a crisis, it can be the difference between adequately supporting student needs and being unable to do so with the required urgency—especially for the kids most at risk.
"We have really strong partnerships," Ricca says. "And they've only gotten stronger."