Survey shows parents and teachers agree public schools—and teachers—need more money, but have differing opinions on the role of public schools and how to evaluate them.
For the first time in nearly 20 years, the PDK Poll of the Public's Attitudes Toward the Public Schools included public school teachers in its annual survey. The results show teachers and parents divided about the best way to assess school performance—and the main goal of education itself.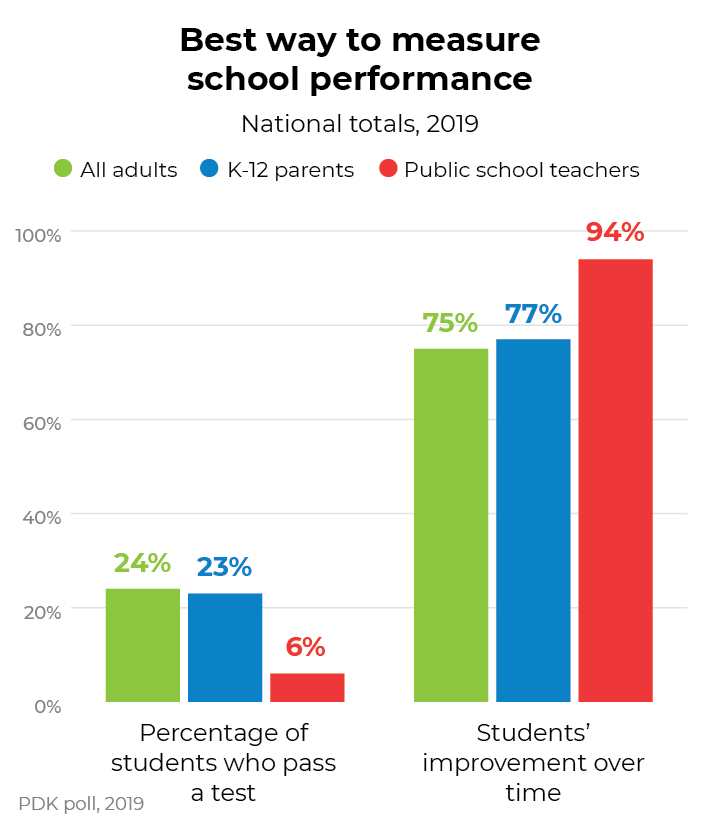 The national poll also shows a profession fraught with frustration. As teachers across the country demonstrated in the last couple of years, they are a group willing to go on strike for better pay, better funding for their schools, better work conditions, and more say in school standards, testing, and curriculum. More than half (55 percent) are still willing to walk out, the survey says. On paper, the parents are with them. According to the poll, more than 70 percent of parents would support that choice to strike for those reasons. When it's for better-funded school programs, parent approval jumps to 84 percent. Half of the teachers polled have considered walking away for good, admitting they have contemplated leaving the profession for many reasons with inadequate pay and benefits and stress topping the list.
When it comes to the specific role and reason for education, more teachers say the goal of public education is to prepare students to be good citizens, while the parents say schools are there to prepare students academically. Interestingly, less than 20 percent of both groups say the job of the public school is to prepare kids for a future in the workplace.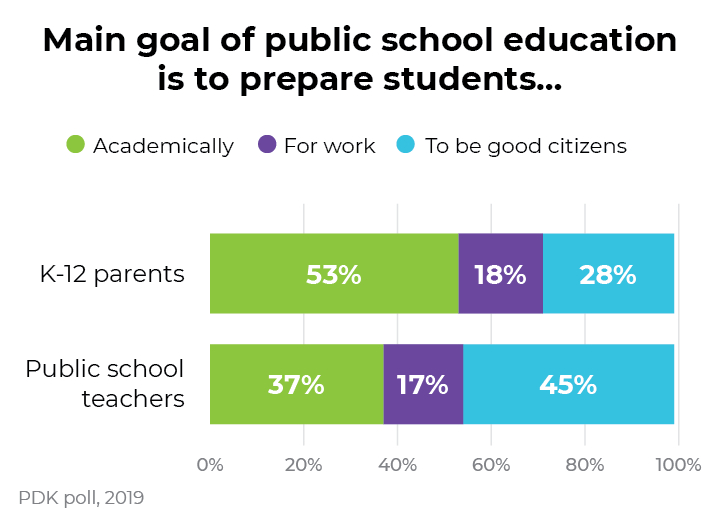 As for what to teach more specifically, teachers more than parents believe civics education should be mandatory.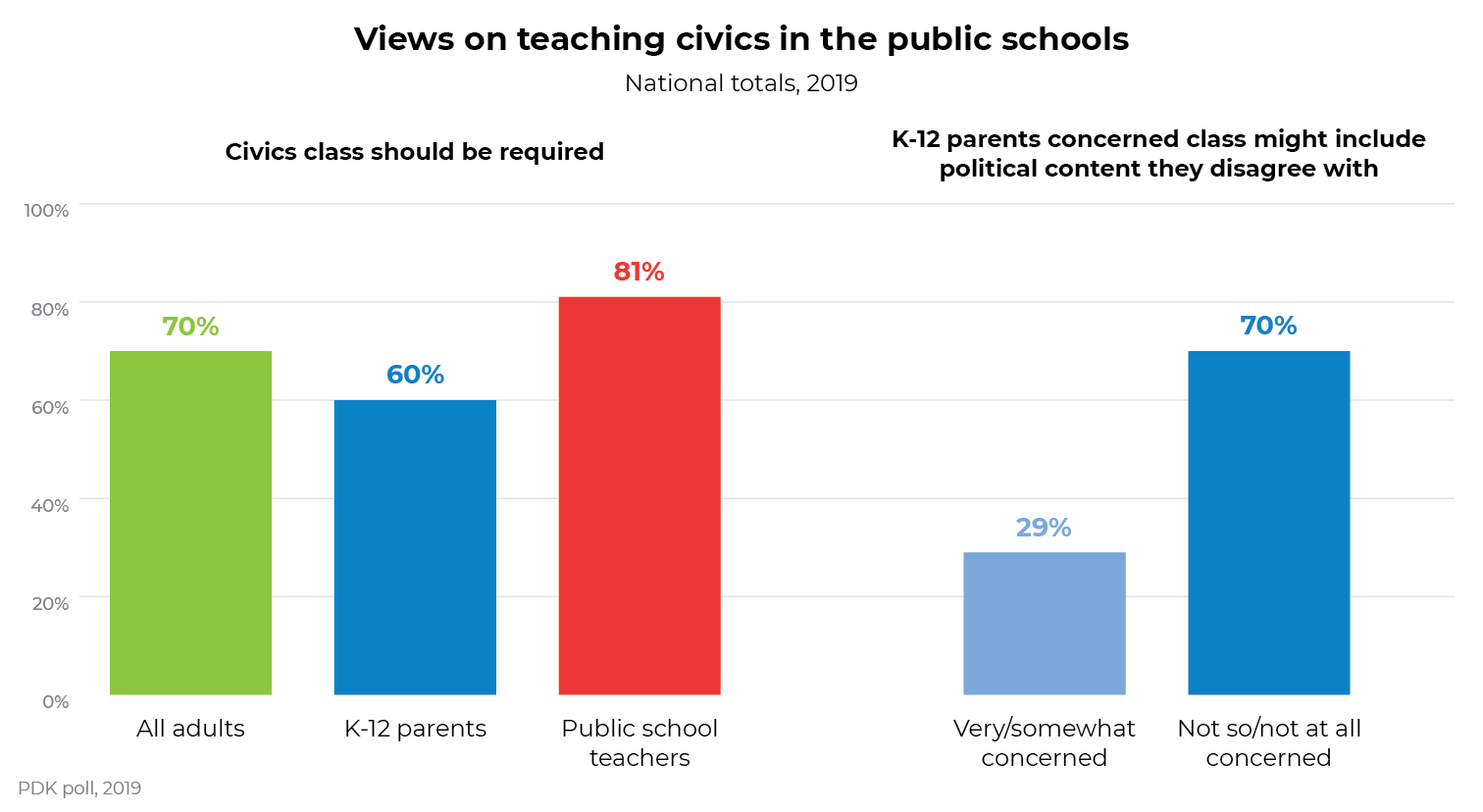 The PDK Poll also delved into the role of schools when it comes to imparting proper "values" on the students. A large majority of parents (78 percent) and teachers (85 percent) agree that schools should teach "values as well as factual information." Of course, that leads to the question, who decides what those "values" are? Support for teaching values exceeds the number of respondents who said it would be possible to get people in their community to agree on a basic set of values to be taught.
"Eighty-seven percent to 97% of all adults say public school classes on values should cover honesty, civility, respect for authority, and acceptance of people of different religions," the PDK report said. "Eighty-one percent say patriotism should be included, and 74% favor including acceptance of people of different sexual orientations. Politics are a factor. Ninety-two percent of liberals and 90% of Democrats say teaching values should include acceptance of others with different sexual orientations, compared with 55% of Republicans and 53% of conservatives. (It's 82% among moderates and 77% among political independents.) In contrast, 94% of Republicans and 90% of conservatives say schools should cover patriotism, as do 73% of Democrats and 66% of liberals."
People who want schools focused on core academics are less inclined to favor teaching values, according to the poll, which also asked about whether teachers are paid fairly and respected in the community, if teachers considered leaving the profession (and why), and how schools should handle discipline.
Interviews for the poll were conducted April 12-27, asking a random sample of 2,389 adults age 18 and up from around the country. In included an oversampling of 1,083 parents of school-age children and 556 public school teachers.