During virtual events, President and Michelle Obama will speak to graduates who have lost their in-person commencement ceremonies; a school librarian's efforts during school closures are honored; celebrities are doing video readings of the first Harry Potter book; EduHam at Home can bring history and Hamilton to everyone, and more in this pandemic-related edition of News Bites.
During virtual events,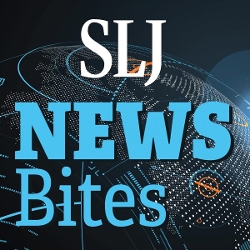 President and Michelle Obama will speak to graduates who have lost their in-person commencement ceremonies; a school librarian's efforts during school closures are honored; an NEA survey shows that parents are happy with how teachers' response to the global health crisis; EduHam at Home can bring history and Hamilton to everyone, and more in this pandemic-related edition of News Bites.
---
President and Michelle Obama To Give Commencement Addresses
After many requests and an online push, former President Barack Obama and Michelle Obama will give commencement addresses for graduating high school and college seniors during different online events in May and June.
"Over the past month, President and Mrs. Obama have received dozens of requests from around the globe to address graduating classes whose in-person commencement events have been canceled due to the ongoing COVID-19 pandemic," the Obamas' office said in a statement. "Today, the Obamas are pleased to announce that they will participate in multiple virtual commencement celebrations for students, families and educators."
President Obama will deliver an address during the "Graduate Together: America Honors the High School Class of 2020" event at 8 p.m. on May 16. The one-hour special will air on all five major networks and stream on multiple online platforms. The event was developed by XQ Institute, the LeBron James Family Foundation, and the Entertainment Industry Foundation.
"I've always loved joining commencements—the culmination of years of hard work and sacrifice," President Obama tweeted. "Even if we can't get together in person this year, Michelle and I are excited to celebrate the nationwide Class of 2020 and recognize this milestone with you and your loved ones."
The Obamas will each speak on June 6 during YouTube's "Dear Class of 2020," which is created in partnership with Michelle Obama's "Reach Higher" education initiative. The virtual graduation ceremony, which will stream on the YouTube Originals channel and YouTube's Learn@Home site, will feature speeches from BTS, Lady Gaga, and Malala Yousafzai, as well as appearances by Alicia Keys, Zendaya, and Kelly Rowland.
President Obama will also share a message during "Show Me Your Walk, HBCU Edition" on May 16, a virtual commencement for historically black colleges and universities.
---
School Librarian Celebrated on "Today"
On National Teachers Day, the Today Show spotlighted Betsy Thomas, the school librarian at Kooser Elementary School in Lincoln, NE. Thomas has been doing elaborate storytimes from her home, wearing costumes and using a green screen to create different worlds that go with her book choice for that day. She has even left the house a couple of times to drive a tractor and a forklift—and read to some chickens.
Watch the segment to see how much Thomas has meant to the Kooser students and families during the pandemic-forced remote learning.
---
Celebrities Read Harry Potter and the Sorcerer's Stone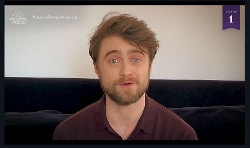 Celebrities are stepping in for the latest addition to Harry Potter At Home, the free initiatives offered during the pandemic school closures. Harry Potter himself Daniel Radcliffe, along with Stephen Fry, David Beckham, Dakota Fanning, Claudia Kim, Noma Dumezweni, and Eddie Redmayne are among those who will narrate a chapter for a virtual storytime of Harry Potter and the Sorcerer's Stone. Radcliffe read chapter one, "The Boy Who Lived," which was posted on Tuesday. Each new chapter will be posted weekly on the Harry Potter at Home website. More readers will be announced over time. All 17 chapters of the book will be released between now and the middle of the summer. Videos will be posted weekly, and an audio-only version will be available on Spotify.
---
NEA Survey Finds Parental Support
A National Education Association survey found that 88 percent of parents approve of how their children's teachers are handling education during the school closures forced by the coronavirus pandemic.

"Never have all of our nation's educators been more appreciated and seen—even as they work with students from a distance," NEA President Lily Eskelsen García said in an online post announcing the survey results.
Parents also overwhelmingly (81 percent) approve of the work of school support staff (school bus drivers, cafeteria workers, etc.)—a higher rating than they gave their governors (71 percent), and their mayor or local governments (73 percent), according to the NEA.
Asked to rank the issues and problems their own children were experiencing with distance learning, parents said the absence of socialization with their fellow students (55 percent) and missing their teachers in person (45 percent).
The national survey was conducted by GBAO Strategies and included a survey of 800 parents and guardians of school-aged children who attend a public school.
---
National Women's History Museum Offers Brave Girls Storytime and More
The National Women's History Museum will continue its NWHM@home programs and add a new initiative in May.
Brave Girls Virtual Story Time selects titles to match the NWHM's weekly theme. The readalouds are posted every Wednesday by 4 p.m. These are the books for May.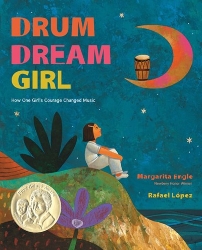 Week 1: Maternal. The Invisible String by Patrice Karst
Week 2: Revolutionary. Drum Dream Girl: How One Girl's Courage Changed Music by Margarita Engle
Week 3: Entrepreneurial. Camila's Lemonade Stand by Lizzy Duncan, Brian Cunningham, and Giles Jackson
Week 4: Progressive. Power in My Pen: A Snippet of the Life of Ida B. Wells by Louie T. McClain II
NWHM has also launched the Women Writing History: A Women's Coronavirus Journaling Project, asking girls and women to record their daily thoughts and personal experiences during this global pandemic to document the impact on women's lives. The journals will be used as a living archive, as well as in future online and physical exhibits and articles.
---
EduHam Curriculum Available
The Hamilton Education Program (EduHam) has served more than 160,000 students since 2016. Through EduHam— a partnership between Hamilton's producers and the Gilder Lehrman Institute—students study primary source documents from the founding era, learn how Lin-Manuel Miranda used such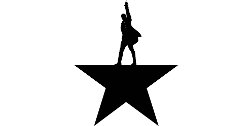 documents to create the musical Hamilton, and create their own original performance pieces based on the same material. The students from Title I schools see a matinee performance of the show for $10 each. The program has run in New York, Chicago, and San Francisco, as well as cities throughout the Hamilton national tour.
While no one can go to the theater right now, teachers and parents have been given free access to the curriculum with EduHam at Home. The program includes a personal welcome video from Miranda greeting participants, as well as tips and guidance from EduHam teachers to help students create their own work; video highlights from past student performances; videos clips from Hamilton and interviews with Miranda, selected cast members, and Ron Chernow, whose biography of Alexander Hamilton inspired the musical; a wide selection of primary sources centered on a diverse group of 45 people, 14 events, and 24 key documents.
Participants can submit their own Hamilton-inspired songs, raps, spoken-word poems, or scenes, and some will be on social media and the Gilder Lehrman Institute website.
EduHam at Home will continue through August 20.
And for those who missed Miranda's online AP U.S. history master class focused on analyzing evidence, using source material, and providing historical context, it is available on the Advanced Placement YouTube channel.
---
Exploring the Verification Handbook
The European Journalism Centre, a journalism training and advocacy nonprofit in the Netherlands, has released the third edition of its Verification Handbook, an online primer designed to help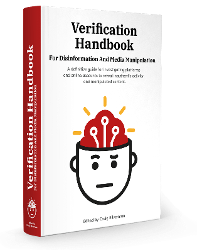 journalists investigate online content. Although the book was created for journalists, The News Literacy Project (NLP) says it can be useful for educators working with students. The book is divided into three parts—an introduction, which explains the stakes of digital verification work; a section on investigating individual accounts and pieces of content; and a section on analyzing platforms and influence operations.
According to NLP, several articles stand out for their educational use:
"The Age of Information Disorder" by Claire Wardle, the head of strategic direction and research at First Draft. It includes three important elements for students: a taxonomy for categorizing different types of misinformation; an explanation of approaches to the thorny topic of determining the intent behind a piece of misinformation; and a graphic — the Trumpet of Amplification — that shows how bad actors "use coordination to move information through the ecosystem."
"Spotting Bots, Cyborgs and Inauthentic Activity" by Charlotte Godart and Johanna Wild, two open-source investigators affiliated with the online investigations collective Bellingcat. It offers an approachable yet detailed look at automated and semi-automated accounts. It also gives clear steps anyone can take to investigate suspicious accounts; explains common red flags for automated accounts; and links to several useful online tools; including three—Botometer, Bot Sentinel and accountanalysis—that analyze Twitter accounts for bot-like patterns.
"Investigating Websites" by Craig Silverman. It explains how to explore who is behind a website; how to uncover networks of shady sites; how to analyze web content (including webpages that have been deleted); how to use tools such as BuzzSumo and CrowdTangle to map the spread of specific links or domains across social media; and how to investigate domain registrations and IP addresses using tools such as DomainBigData.