Three delectable middle grade books for fans of the wildly popular cooking show.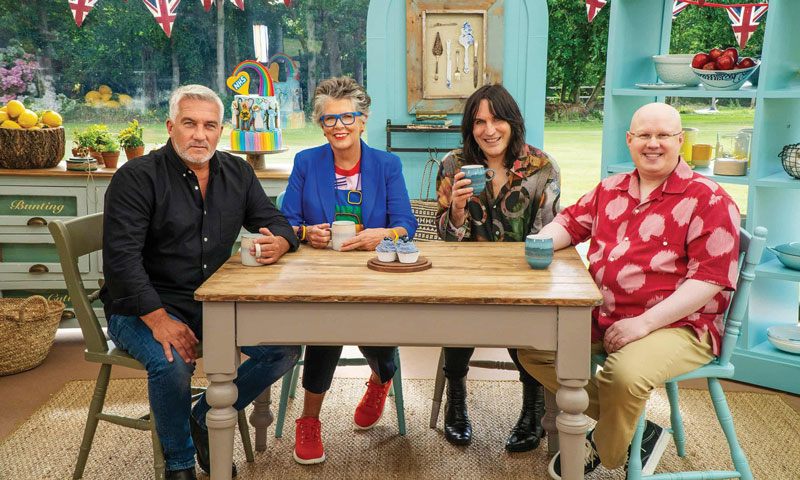 The Great British Baking Show
Netflix. TV-PG.
Whether families are watching the latest season airing on Netflix or bingeing past ones on PBS, this gentle, cheerful competition show is currently inspiring many kids to take up baking.

READ-ALIKES
The Complete Baking Book for Young Chefs. America's Test Kitchen. Sourcebooks. 2019.
Gr 3-8– This kid-tested cookbook is perfect for children and teens who want to try their hand at baking. With sweet and savory recipes and testimonials from real kid bakers, it's a sure bet for Baking Show fans.
Pie in the Sky. Remy Lai. Holt. 2019.
Gr 4-7– When his family immigrates to Australia, Jingwen feels like an alien because he doesn't speak English. To cope with his loneliness, he bakes elaborate cakes to pay homage to his late father, whose dream was to open a bakery. Jingwen's family is of Chinese descent, although the place he immigrated from is not specified. Readers impressed with the showstoppers on GBBS will be equally floored by Jingwen's sweet creations.
From the Desk of Zoe Washington. Janae Marks. HarperCollins/Katherine Tegen Bks. 2020.
Gr 4-7– Zoe, who is African American, dreams of winning a spot on a kids' competitive baking show. She's spending her summer interning at a local bakery and strikes up a correspondence with her estranged, incarcerated father, though her mother wants her to stay away from him. This hopeful story about a young baker will appeal to readers interested in social justice issues.
---
Abby Johnson is the collection development leader at the Floyd County (IN) Library.