These websites, books, and articles will help students dig deeper into the history of women's suffrage.
Womens Suffrage Banner 1914–1917
Women's History Month this year will celebrate the centennial anniversary of the ratification of the 19th Amendment, which gave women the right to vote.
"The right of citizens of the United States to vote shall not be denied or abridged by the United States or by any State on account of sex," reads the amendment, which was added to the Constitution on August 18, 1920.
But giving women the legal right to vote wasn't automatic entrance into the voting booth for women who weren't white. Women—and men—of color faced many institutional barriers to actually exercising that right to vote, including poll taxes and literacy tests. Native Americans weren't granted voting rights until 1924 and those in power did everything they could to keep their votes from being cast, too.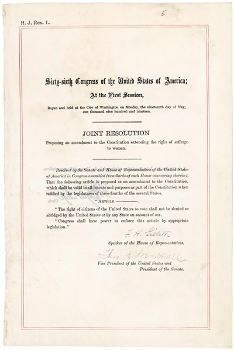 As more educators and students dig deeper into America's history and learn all of the stories, not just those that have been taught for decades, here are some resources about the suffragist movement in America and the women of all races who fought to have a say in their country.
Websites
Library of Congress, Women's Suffrage, offers a teaching guide, history, and resources.

2020 Women's Vote Centennial Initiative, shares programs, projects, and activities for the anniversary and has curated information from various organizations and institutions.

Crusade for the Vote, National Women's History Museum (NWHM), includes history, educational resources, and primary sources. The NWHM also offers two electronic field trips on the subject.

Turning Point Suffragist Memorial, is a nonprofit organization dedicated to getting a memorial for suffragists. The site spotlights African American and Jewish suffragists.
Books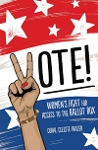 Vote!: Women's Fight for Access to the Ballot Box. Coral Celeste Frazer. Twenty-First Century, 2019.
Gr 6-Up –This thorough history deserves a place in libraries in time for the anniversary. The author concludes this masterly summary of suffragism by including the fight for African American voting rights and the recent voter suppression tactics used throughout the country. The back matter of the book is a gold mine for students seeking different angles regarding women's suffrage.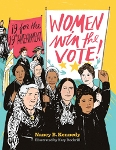 Women Win the Vote!: 19 for the 19th Amendment. Nancy B. Kennedy.
Norton, Feb. 2020.
Gr 5-8 –This title gives a four-page spread to 19 suffragists. Each vignette features a side panel discussing a topic related to the women's rights movement, such as the diversity in religion among early suffragists and women's roles in Native American cultures. Most of the women featured are white, and the author does not hesitate to call out the racism in many early suffragist circles.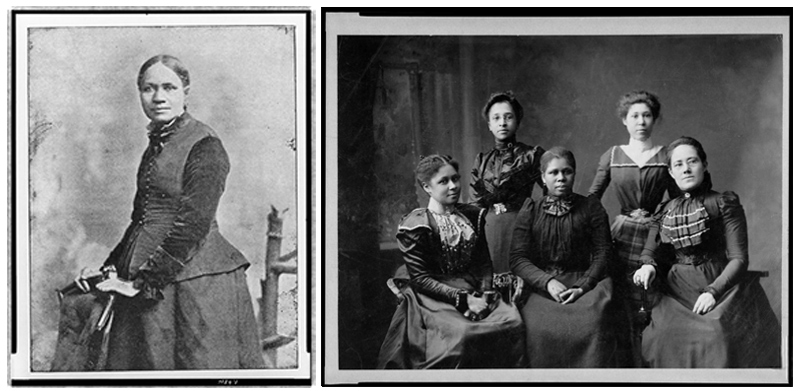 Image from articles below, from the left: Figure 1. Frances E. W. Harper, c. 1898. Frontispiece of Harper's Poems (Philadelphia: George S. Ferguson Co., 1898). Courtesy of the Library of Congress; Adopting the motto "Lifting all We Climb," several black women's clubs joined forces in 1896 to form the National Association of Colored Women's Clubs.—National Women's History Museum


Articles
"African American Women and the Nineteenth Amendment" by Sharon Harley, National Park Service.
"How Black Suffragists Fought for the Right to Vote and a Modicum of ­Respect" by Martha S. Jones, ­National Endowment for the Humanities.