Scholastic will no longer publish or distribute Dav Pilkey's The Adventures of Ook and Gluk; Comic-Con is coming back in-person; plus an Alice Walker picture book and more in this edition of News Bites.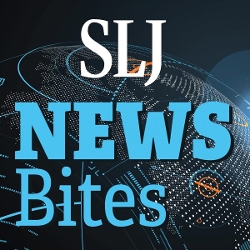 Scholastic will no longer publish or distribute Dav Pilkey's The Adventures of Ook and Gluk; Comic-Con is coming back in-person; plus an Alice Walker picture book and a COVID-19 vaccine information resource in this edition of News Bites.
---
Scholastic Pulls Ook and Gluk
Scholastic Publishing has announced it will stop the publication and distribution of The Adventures of Ook and Gluk, a 2010 title by author Dav Pilkey, who supported the decision.
"Together, we recognize that this book perpetuates passive racism," the Scholastic statement read. "We are deeply sorry for this serious mistake. Scholastic has removed the book from our websites, stopped fulfillment of any orders (domestically or abroad), contacted our retail partners to explain why this book is no longer available, and sought a return of all inventory. We will take steps to inform schools and libraries who may still have this title in circulation of our decision to withdraw it from publication.
"Throughout our 100-year history, we have learned that trust must be won every day by total vigilance. It is our duty and privilege to publish books with powerful and positive representations of our diverse society, and we will continue to strengthen our review processes as we seek to support all young readers."
---
Comic-Con Comes Back In-Person
Comic-Con will be back in-person this November, according to event organizers. The event, dubbed Comic-Com Special Edition, is scheduled to take place over Thanksgiving weekend at the San Diego Convention Center.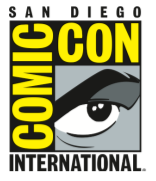 "It is our hope that by Fall conditions will permit larger public gatherings," the statement said.
Cost, attendance capacity, and more details are still to be announced. A spokesperson for the event organizers noted the financial hit and hopes this scaled-down event will help boost "much-needed" revenue for the organization and local businesses.
---
Flight of the Puffin Read-Aloud Program
Penguin Random House and author Ann Braden are offering a new program for educators around Braden's newest middle grade release, Flight of the Puffin.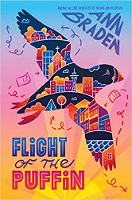 Flight of the Puffin Read Aloud: Connecting Classrooms Coast to Coast provides resources for classrooms and students to participate for free for five weeks. The program, which starts two weeks before the book's official release, includes:
A free downloadable sampler
Author videos reading the book aloud
Discussion question video prompts from Braden for each chapter
Classroom activity videos for each week
Optional virtual classroom author visits
---
Alice Walker Picture Book Coming This Fall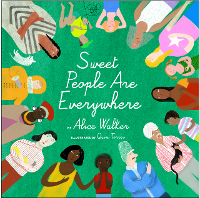 Tra Publishing will publish a picture book by author, poet, and activist Alice Walker. Sweet People Are Everywhere, to be released in fall 2021, featuring her 2013 poem of the same title about a young American boy getting his first passport and going to a series of countries, focusing on the "sweet people" all over the world.
The 48-page book is illustrated by Quim Torres and includes an interview with Walker and a map highlighting the many countries in the poem.
---
First Book Creates Vaccine Information Resource
First Book has launched #GiveLearningaShot, a resource with information about the COVID-19 vaccines, using questions educators and families asked in a recent survey.
"There is a lot of confusion about how the new COVID-19 vaccines work and if they are safe," the company said in its announcement of the resource. "Evaluating sources and understanding the science is challenging. To make this important information more accessible, we summarized the latest research and findings."
The information includes what is in the vaccines, confronting the myths, how the COVID vaccine differs from other vaccines, and common side effects from it. It includes links to articles and more information, as well.
---
Library Giving Day Webinars
Library Giving Day is April 7 and EveryLibrary is offering two free, on-demand webinars to help make the most of the fundraising event.
The first, "Getting the Most Out of Library Giving Day - From Fundraising to Friendraising, a Quick Start Guide to Making the Most of a Development Campaign," will cover the basics of getting a development campaign up and running, highlighting digital fund/friendraising focused on Library Giving Day.
The second available webinar is "Library Giving Day: An Opportunity to Cultivate Major Donors." In this webinar, viewers will be taken through each aspect of fundraising to secure major gifts from individual donors and sponsorships from corporations to help with Library Giving Day planning as well as a year-round development plan.
---
Macmillan Launches "Outdoor School"
Macmillan is launching a new middle grade line of books in April called Outdoor School, published by Odd Dot. The eight guides and activity books include journal prompts and checklists and cover topics such as hiking and camping, survival skills, animal watching, and rocks and fossils.
---
Follett Adds to Aspen
Follett has added two modules—Social Emotional Support and Online Registration—to its Aspen Student Information System (SIS). The Aspen Social Emotional Support Module aims to address psychological concerns, food insecurity, homelessness, and more. The new module provides insights into a student's attendance, behavior, and social and emotional support.