More kids are reading less over the summer break, according to Scholastic's Kids and Family Reading Report: 7th Edition.
As librarians and their fellow educators continue to focus on how to limit the "summer slide," nearly half of parents with school-aged children don't even know about the phenomenon at all, according to the Scholastic Kids and Family Reading Report: 7th Edition.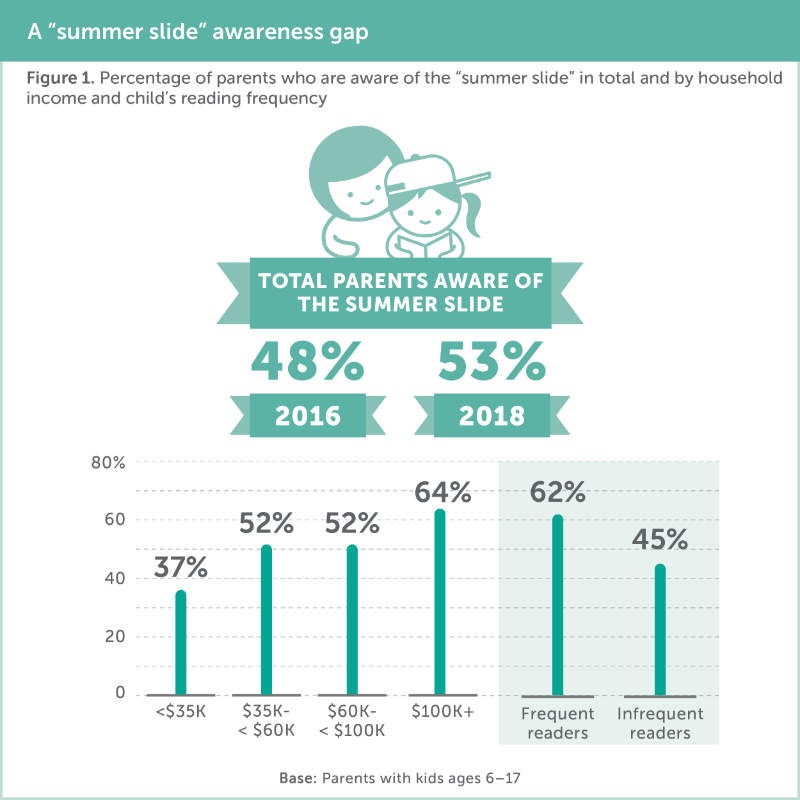 The publisher recently released its summer reading findings, and the numbers provide an interesting look into kids' reading habits when school is out. While educators know that reading helps to curb the summer slide, it looks like reading itself is sliding in the summer, according to the numbers.
As kids get older, they read fewer books over the summer.
The drop in the number of books read by all ages from the 2016 report is dramatic. Double the percentage of 9 to 11-year-olds, and 10 percent more 15 to 17-year-olds, read no books at all during the break.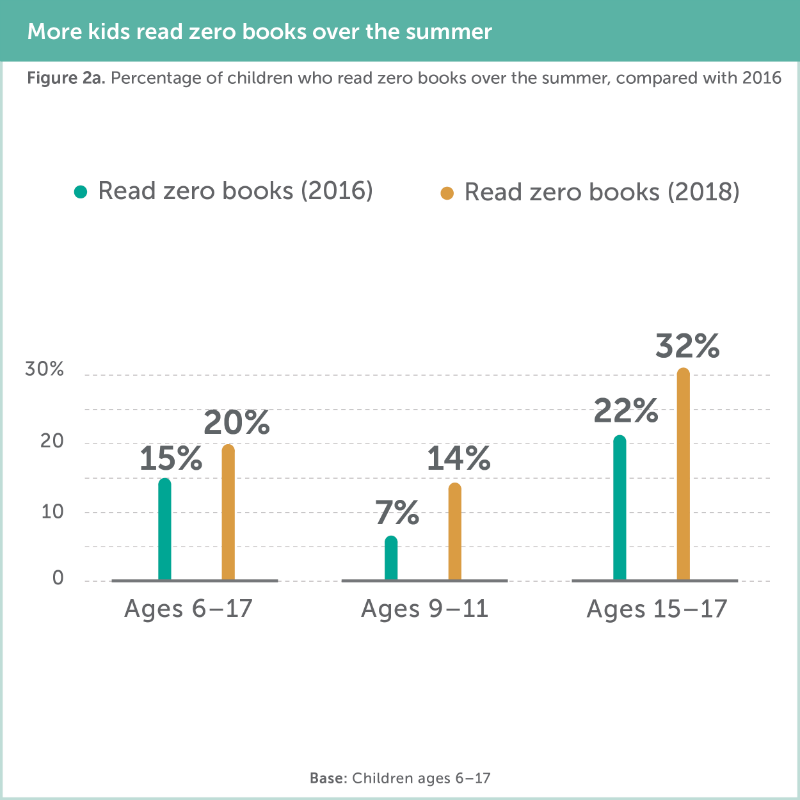 Access to book during the summer remains an issue. With schools out, public libraries become a vital source for books for school-aged children.
"The data show 53 percent of kids get most of the books they read for fun through schools—so what happens for that majority when school isn't in session? Public libraries and communities can be crucial partners to help close this gap by working with families over the summer," Scholastic senior librarian and manager of library services Deimosa Webber-Bey wrote in a commentary accompanying the report.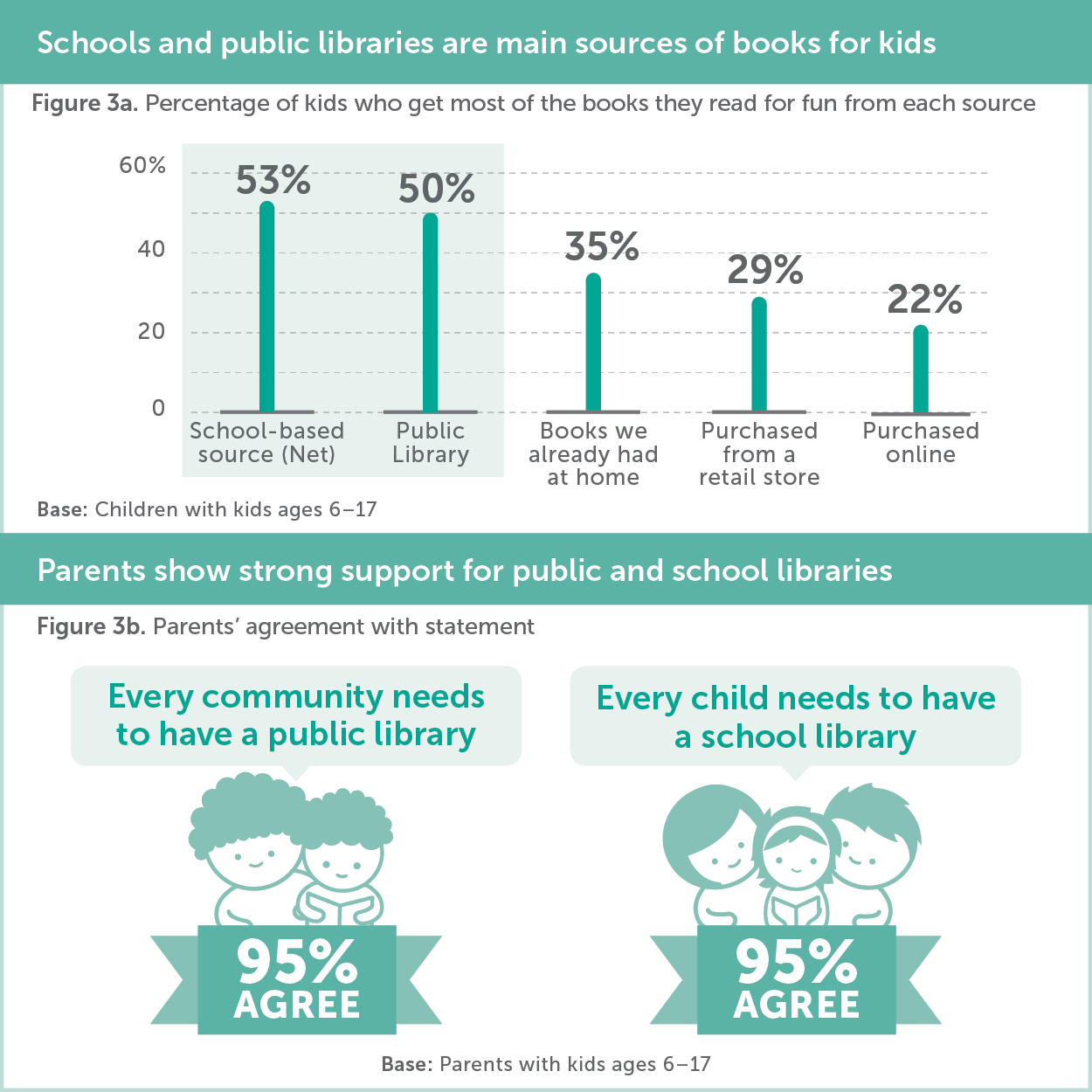 The Scholastic Kids & Family Reading Report is a biennial, national survey of children ages 6–17 and their parents, as well as parents of kids ages 0–5, exploring attitudes and behaviors around reading.