It's more than just a day. Educators planned activities throughout the week, as teachers and school librarians changed schedules to prioritize and celebrate reading aloud.
Today is World Read Aloud Day (WRAD), an event founded by LitWorld in 2010 to honor and celebrate " the joy and power of reading and sharing stories."
Schools across the country are celebrating in different ways this week. Some planned activities throughout the week, and others celebrated just one day, with activities including staff reading to students, older students reading to younger ones, and plenty of author visits.
Kate Messner used her website to connect fellow authors to teachers and librarians at elementary, middle, and high schools, who set up Skype visits during the week. Messner, who just started a book tour for her latest title, Chirp, was in schools reading herself.
Public libraries also took part, with events over the weekend and during the week. But the biggest celebrations are happening in classrooms and school libraries, where schedules have been changed to set aside time for read alouds.
"We get caught up in scheduling and getting so many standards taught, so it's just a really great day to celebrate reading," says Lana Lozure, library and information technology educator at Northwood Hills Elementary School in Dallas. Lozure, who is in her first year at the K—6 school, asked fourth through sixth graders to volunteer to read to the younger students.
Lozure's day combined WRAD with Multicultural Children's Book Day, which was the previous week, and organized a Monday program during which the older students chose from a list of diverse titles.
"We all hear about windows and mirrors, but we have a very diverse school in ethnicity and socioeconomics. It's important for me to show kids through books that there's all different kinds of people. We all have amazing qualities, and our circumstances bring out those qualities," says Lozure.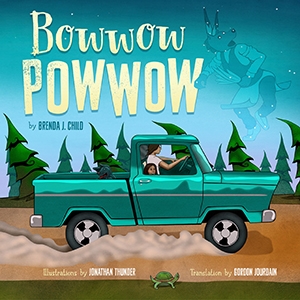 Some of the books selected included Bowwow Powwow by Brenda J. Child, Families, Families, Families by Suzanne Lang, Todd Parr's The Family Book and The Feelings Book, Sulwe by Lupito Nyong'o, The Other Side by Jacqueline Woodson, Rescue and Jessica: A Life-Changing Friendship by Jessica Kensky and Patrick Downes, and Mixed: A Colorful Story by Arree Chung.
Lozure posted about the day on Twitter, which is filled with #WorldReadAloudDay (and #WRAD) posts showing pictures of students listening to stories and the titles selected. In some cases, local celebrities participated. Members of the Auburn University men's basketball team, the team coach, and cheerleaders visited and read aloud at a local Alabama elementary school, something they had done in the past as well.
In the Birdville Independent School District, which serves students in some parts of Fort Worth, TX, as well as surrounding towns, schools could choose a day during the week to take part in WRAD activities. Some schools even had a book parade with costumes, according to Noemi Labra, a dual language/ESL academic coach in the district.
Labra, who was a classroom teacher in the past, read to students at three different schools in the district on Monday.
"Literacy is vital if we want to change our lives," Labra says. "Reading can be fun, but it can also be transformational if we allow it to be. A good book can show you new worlds or give you new content. Reading has the power to change your life and creates memories with your loved ones."
While carefully selecting books, she made a point to choose titles that were either in Spanish or contained Spanish words.
"I want students to see a professional using the same language as their parents," she says. "Selecting books with Spanish was my way of giving importance to the native tongue of so many of our U.S. born children."
She chose La Princesa and the Pea by Susan Middleton Elya (a Peruvian version of "The Princess and The Pea" story) because of its mix of English and Spanish.
"I like the idea of having English-speaking students use context clues to determine the meaning of unknown words, and I love the message it sends to bilingual students that it is okay to intertwine our two languages, our two cultures."
She also selected Soñadores by Yuyi Morales. Labra read to the students she would have taught if she continued as a classroom teacher this year.
"I have taught their older siblings. I know their families and some of their stories and the struggles they endured to come to our wonderful country," she says. "In a time when immigration is a hot topic, I wanted my students to see that it is okay to talk about 'your story.' It is okay to be a dreamer."
She also read ¡Estamos en un libro! By Mo Williams—"just for fun."
Fun is a big part of World Read Aloud Day.
"A lot of times in the hustle and bustle of school reading aloud kind of gets left behind," says Lozure. "It's great we have a day to celebrate reading aloud."