Two YA authors talk about their new books and share how the love of performing led to taking on obstacles, fictional and otherwise, to get their characters into the spotlight.
The joy of dancing to K-pop tunes and the love of performing would be enough to get most readers to dig right in to Lyla Lee's I'll Be the One and Nicole Kronzer's Unscripted. But both writers had to first walk in the shoes of heroines they hadn't yet created. And both found the path to happy endings featured some encounters with toxic masculinity.
Are you an introvert or an extrovert—and when did you know which one you were?
Nicole Kronzer (NK): I'm totally an extrovert. My mom says I quit napping at seven months old because I didn't want to miss out on anything.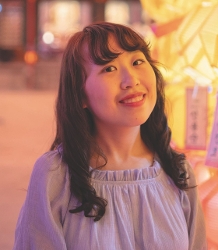 Lyla Lee (LL): Quitting napping is definitely amazing. I was actually similar. I was an extreme extrovert (always getting in trouble in class for talking too much, being the life of the party) as a kid and became more introverted as an adult. Actually, I'm more of an ambivert. I'm OK with both being alone and being in a huge crowd, but my energy levels/preferences depend on who I'm with and my environment. I always thought I was an introvert until college, when I realized I really like social situations like parties and concerts.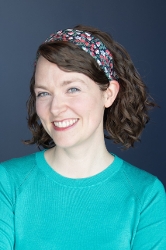 NK: That's really interesting, Lyla! I had the opposite experience—also in college. I was studying abroad in London and had gotten strep throat a couple weeks before the end of the semester. While I was bedridden, I finished the end of term papers. (I know—mega nerd.) The last week, when everyone else was scurrying to finish their work, I had no one to hang out with. I went to movies and restaurants and museums alone and realized, "I can have fun by myself."
Can you elaborate on the exact moment you had the glimmer of this idea—tell readers where it came from?
LL: I was first inspired to write I'll Be the One in 2016, when I was living with my parents in northern California after graduating from college. Winters there are cold and rainy, and, while looking for a fun way to exercise indoors, I stumbled upon dance practice videos by BTS (who were not as popular then) and fell into a K-pop rabbit hole. I was actually fat-shamed into quitting dance when I was three, so falling back in love with dance as an adult inspired me to write the book.
NK: I'm sorry—you were fat-shamed into quitting dance at age three? That's terrible! The world is so hard on girls—I'm really happy you've reclaimed that love and that we all get to read about it!
I woke up at four in the morning with "improv camp," "a girl with Saturday Night Live dreams," and "a guy standing in her way," all in my head. I stumbled out of bed, grabbed a notebook and pen, and sat on the floor of my living room and basically puked out a rough synopsis.
LL: A girl with Saturday Night Live dreams sounds amazing! I wish I had a specific moment of inspiration like this.
Was it a difficult book to write? An easy one?
NK: Certain parts of it were hard—namely, getting into the head of a super entitled dude. But in other ways, it flowed out of me. This was clearly a story that had been brewing in me for a long time.
LL: My book was also something brewing in me for a long time. Getting into my protagonist's head was sometimes challenging for the stage performance bits since I have stage fright while [the heroine, Skye] doesn't. It's the most difficult book I've ever written, and the most personal, so the process of writing the book often felt like fighting my inner demons. I also had lots of doubts about my writing and didn't think it would even get published since two of my previous books had already been rejected.
NK: I hear you about those demons. I started writing Unscripted while querying another novel, which ultimately failed to get me an agent. As the rejections for my first effort rolled in, some days I felt like my writing didn't matter and no one would ever want to read it. Now when my negative inner voices get loud, I think about Kate DiCamillo. She said her doubting voice wakes up at nine in the morning, so she gets up at five so she can get some writing in before it starts talking to her. It makes me laugh so hard, and that joy sometimes shushes my inner negativity. Plus, I tell myself, if Kate DiCamillo still has negative voices in her head, they've got to be a normal part of being a writer.

[Read: April YA Debut Authors on Tricks and Tips for Writing] 

Please describe any actual experience you've had performing in front of a live audience—not author talks!
NK: I was a theater kid in high school, a theater major in college, and a professional actor and improviser for five years after I graduated. Now I teach high school, so that's performing in front of another kind of live audience!
LL: I was in theatre in high school as well! I have so much respect for theater teachers; the ones I had in school were amazing. I was heavily involved in choir (specifically a capella/pop choir) in middle school, so for three years, my life pretty much resembled something out of Glee or High School Musical). To this day, when I think of those years of my life, most of my memories revolve around my choir and/or solo performances. These experiences also heavily influenced my book.
How much research did you do into the subject?
LL: I did pretty extensive research, listening to countless hours of K-pop music, watching several K-pop competition survival shows, and reading a plethora of articles about the K-pop music industry. I also drew on my own memories of my uncle, who won a Korean music competition, as well as the experiences of a family friend, who won a K-pop competition after growing up in Orange County, like Skye. I also learned a lot of the dances that appear in the book so I could more accurately convey what it's like to dance them.
NK: Most of what I know about K-pop comes from Maurene Goo's book Somewhere Only We Know, but it has a totally different setting than yours. I so love that you learned the dances! I, too, researched a lot—even the aspects of the book that are close to my life. My favorite part of researching was a trip out to Colorado to visit a camp where I'd worked back in college.
LL: It's always funny when we have to research a lot about the aspects that are close to our lives. For me, that was definitely my experience with L.A. Even though I lived there for four years, I had to make sure things were the way I remembered them.
Is there anything you learned that you're incorporating into your real life?
NK: One of the ways the patriarchy works is by isolating women and making them feel crazy for feeling their experiences. I've learned I'm not alone. That's pretty awesome.
Lyla: K-pop, and Korean entertainment in general, is a pretty male-dominated industry, so I encountered lots of similar instances in the videos I watched while writing my book. I am now a much better dancer than I was when I first started writing this book! It's given me more appreciation for K-pop stars and K-pop in general since I now know just how hard they work and what sort of difficulties they go through.

[Read: Review: Stand Up, Yumi Chung! by Jessica Kim]


Both of you picked stories that either directly or not cover aspects of Korean heritage.
NK: Zelda describes her blended family as a "Korean/Scottish Brady Bunch." She and her mom are of Scottish heritage, and her dad and brother are of Korean heritage. My sisters and I are close like Zelda and her brother Will are, and one of my sisters is Korean American, so a Korean American sibling for Zelda felt like a natural choice.
LL: A blended Korean/Scottish family sounds so cool! When I was a teen, I didn't see much positive representation in terms of Asian characters in YA. Even as recently as 2017, I felt hurt by the portrayal of some Asian characters in books by white authors. So, when I set out to write my book, it was important to me to have positive and authentic Korean American representation in the form of the main characters.
What did you have to leave out? If you can, please tell us about one scene that was left on the cutting room floor or that you had to revise beyond recognition.
NK: In the original version, there was this dramatic scene where Will insists Zelda read A Streetcar Named Desire so she can recognize the parallel between herself and one of the characters. My editor said it sounded like an English teacher wrote it (so true, so guilty!) so she helped me find a much better way for Zelda to have her needed epiphany.
LL: I definitely have to catch myself from reverting to my "teacher" mode as well. There's this one instance in my book where Skye gets lectured by a history teacher, and I had too much fun writing about the subject she discusses. I actually add more things as I revise since I tend to be an "under-writer" rather than an "over-writer," so there weren't any scenes that got cut. But there were lots of bad jokes that got cut, especially ones about how horrible L.A. traffic is—living in downtown L.A. for four years clearly left an impression on me. My editor asked me to cut them out. I don't miss them at all.