Join us for the most anticipated librarian-only gathering of the year and be informed, inspired and entertained by the best authors, editors, and publishers working in the fields of children's and young adult literature today. Enjoy access to exclusive author signings, free ARCs, and opportunities to network with publishing professionals and library colleagues from around the country.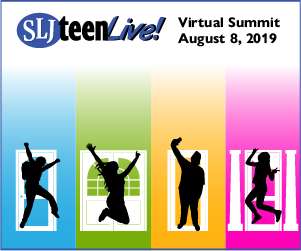 Join thousands of librarians on August 8 for our eighth annual SLJTeen Live! virtual conference without leaving the comfort of your home (or reference desk).
School Library Journal's Leadership Basecamp is a full-day, professional development program designed to foster the next generation of librarians working with children and teens who are ready to accelerate their path to leadership and want to upskill to meet their goals.
The editors of School Library Journal present a one-day workshop on Cultural Literacy and Diversity for Librarians. This immersive, interactive day of learning will focus on the evaluation of books and media, collection development practices, readers' advisory, and book marketing and promotion.
School Library Journal is proud to bring the 2019 SLJ Leadership Summit to Baltimore. Now in its 15th year, our highly anticipated two-day event will revolve around the theme Equity and Access for All: Igniting Stakeholders for Success.