Perhaps you have found yourself thinking, "What I really wish I could find is a series of wonderful science programs for kids that they can watch for a little while." Well, I located three modern alternatives that have led to some pretty great conversations (and home science experiments) and I want to share them with you today.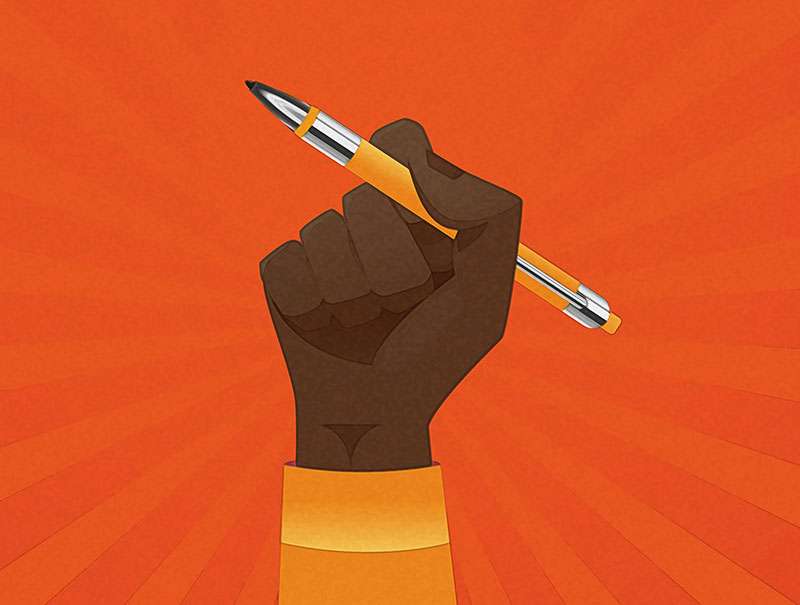 The viral hashtag #PublishingPaidMe has revealed the glaring disparities in author advances. It's not enough to publish books created by authors of color; change needs to happen on all levels.
I was happy to learn that there will be some (virtual) pomp and circumstance for the 2020 ALA award winners after all.
Some of you might know I'm a member of the secret artist club, keeping my drawings Instagram-only (with the occasional exception). But soon my (limited) drawing skills are going to be on full display. I'm taking part in a draw-off. The competition? That's right – author and illustrator Jarrett Lerner. The reason? Our draw-off will […]
Today we're reposting episode #35 of The Yarn podcast, featuring Jason Reynolds. It originally came out on December 10, 2016. The conversation (especially towards the second half) seems like a good one to share again right now, at a time when history is sadly repeating itself. Thanks for listening.
Yesterday, I was asked to create a booklist for my city's patrons of some antiracist titles. I was immediately helped by about eight of my colleagues and, together, we created the following list of links. Please use this where it is most needed.
While I usually keep my Yarn talk for the Yarn site, it seems like a good time to let you know about a few recent episodes you might like. Trying something a bit different here. Normally we talk with authors and illustrators, but in this episode we go behind the scenes of an independent bookstore […]
Illuminating and inspiring, all four books in this series encourage more thoughtful conversations around these important topics.
Hans Christian Andersen was a weird dude. Today I premiere a video that shows some art from a book about him. Whatta fella.