Teen Contributor Morgan Randall shares what high school students want and need from their school and public libraries.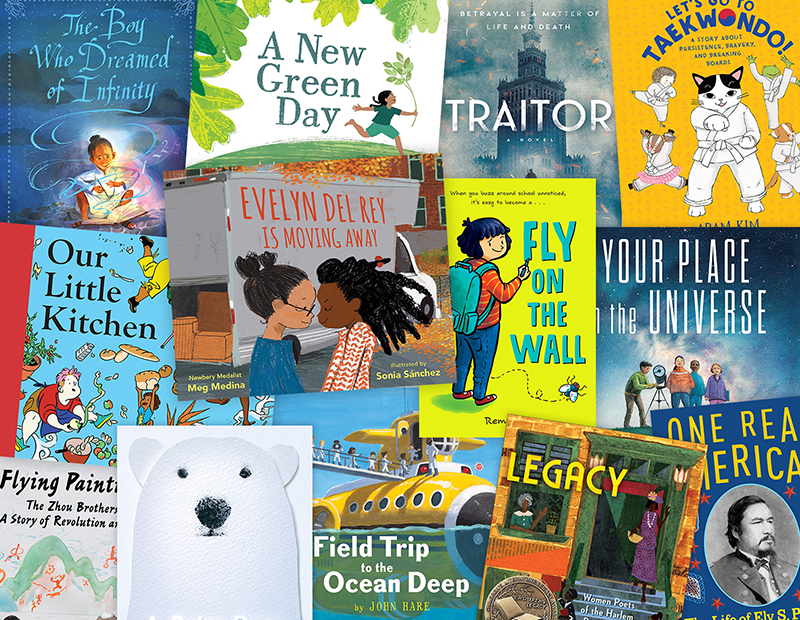 Meg Medina, Jason Chin, Nikki Grimes, and other creators discuss how quarantine life has impacted their imaginations and work.
The same thing that is sustaining so many of us during this difficult time sustains Suze, the main character in McLaughlin's newest book: friend groups.
"The notion of radical honesty contains many elements, but a core one is that you can bring about change by being honest. I try to be honest in my life and in my fiction, so, I'll just come out and say it: I have been very, very poor at certain times in my life," Pacton shares, in this honest and illuminating post about the poverty in her new book and in her own life.
The gift of writing and sharing stories is valuable, but can be incredibly difficult. Olivia Smit share some advice to help the process along.
Nora Shalaway Carpenter explains why The Edge of Anything, her new YA novel, is the book she'd longed for during her own darkest days.
Myers's 145th Street: Short Stories, celebrating its 20th anniversary, highlights the beauty of Harlem and the people and stories that make the neighborhood unique.
Lee shares why varied representation of victim/survivors and abusers in literature is needed in this brutally personal and important post.
Sarah Watson, creator of the TV series The Bold Type, talks running, perseverance, and female friendships.