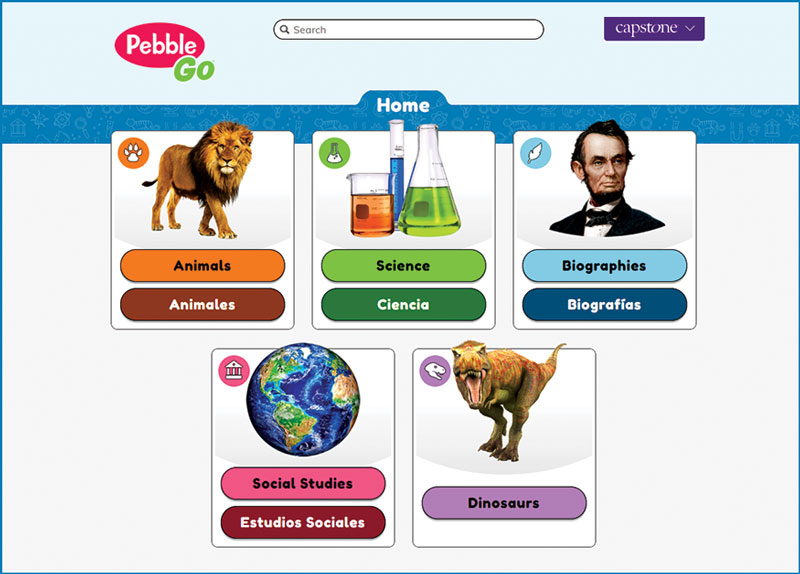 Aimed at early elementary school students, PebbleGo offers wide-ranging ready reference, with an emphasis on accessibility that strengthens the ease of interaction for students with physical and cognitive challenges.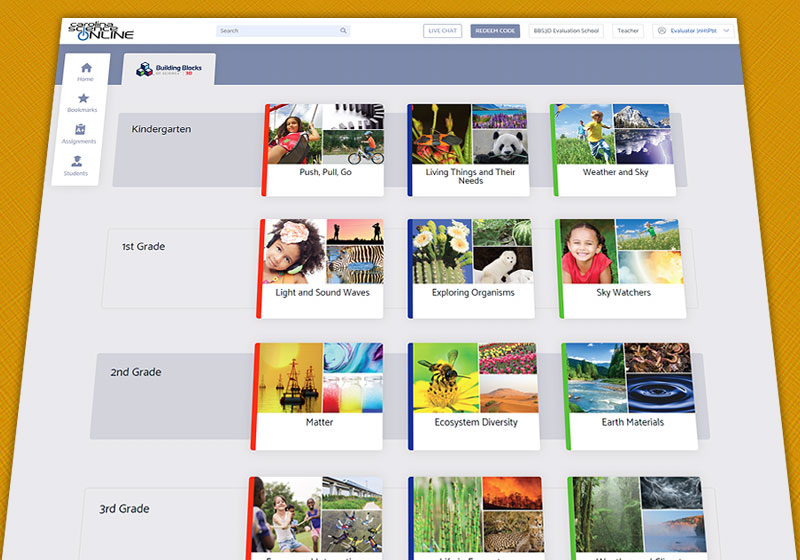 These inquiry lessons are ideal for ­elementary school teachers and librarians seeking a carefully organized suite of materials that offer hands-on, phenomenon-based science instruction.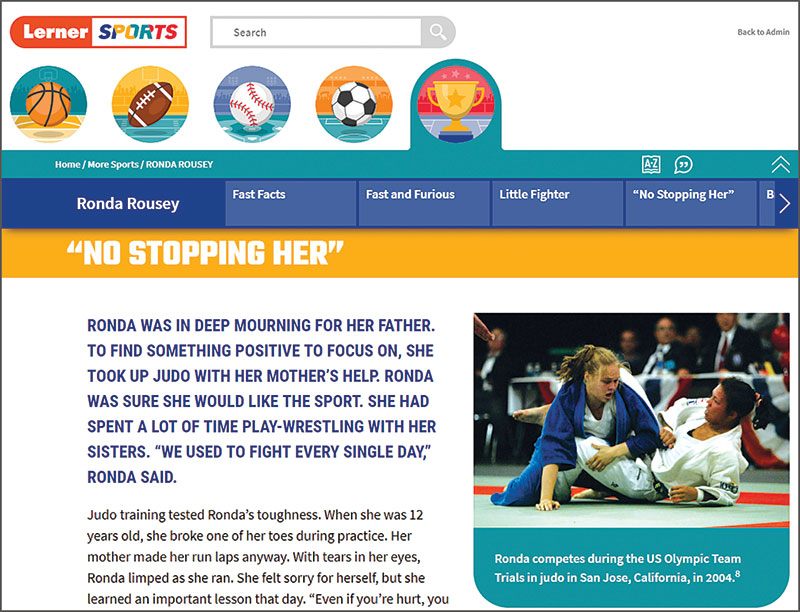 Young sports fans will have a field day exploring 100-plus biographies of popular athletes compiled here.
Librarians working in schools with SEL curricula will find Rosen Spotlight on Social and Emotional Learning a concise one-stop location.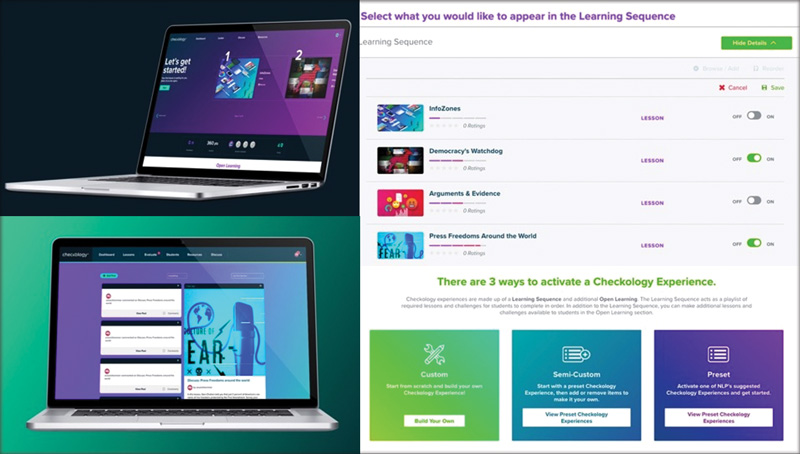 Developed by the News Literacy Project and led by journalists and digital media experts, this tool helps students hone their media literacy skills.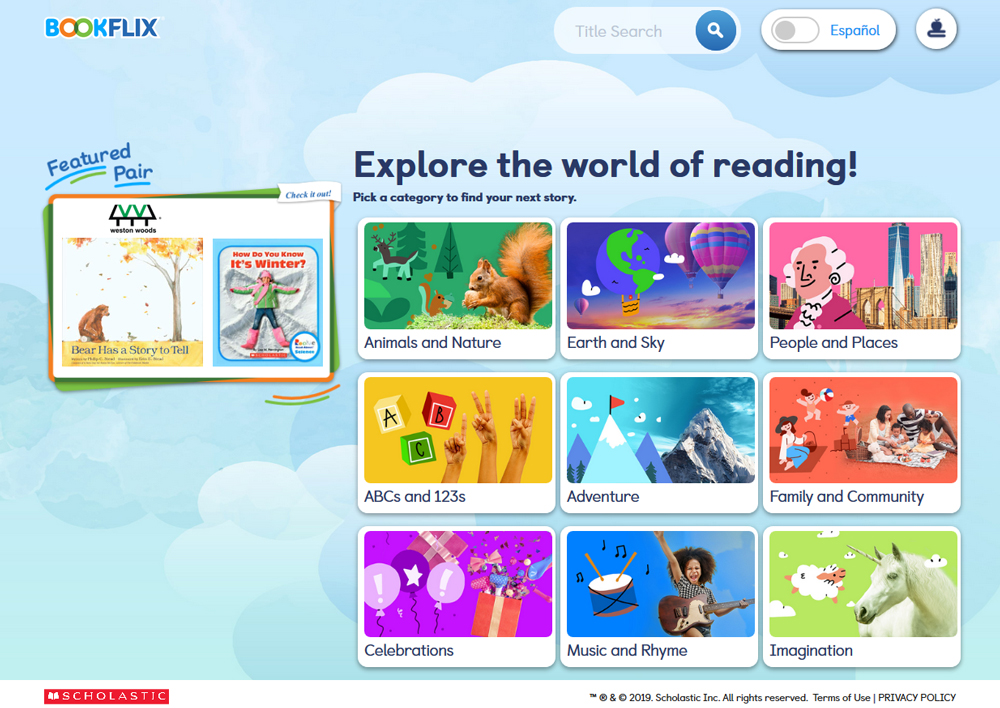 With a clean and engaging interface, a fairly substantial catalogue of resources, and an adaptable set of tools for teachers and librarians, BookFlix is recommended for those serving emerging, early, and elementary school readers.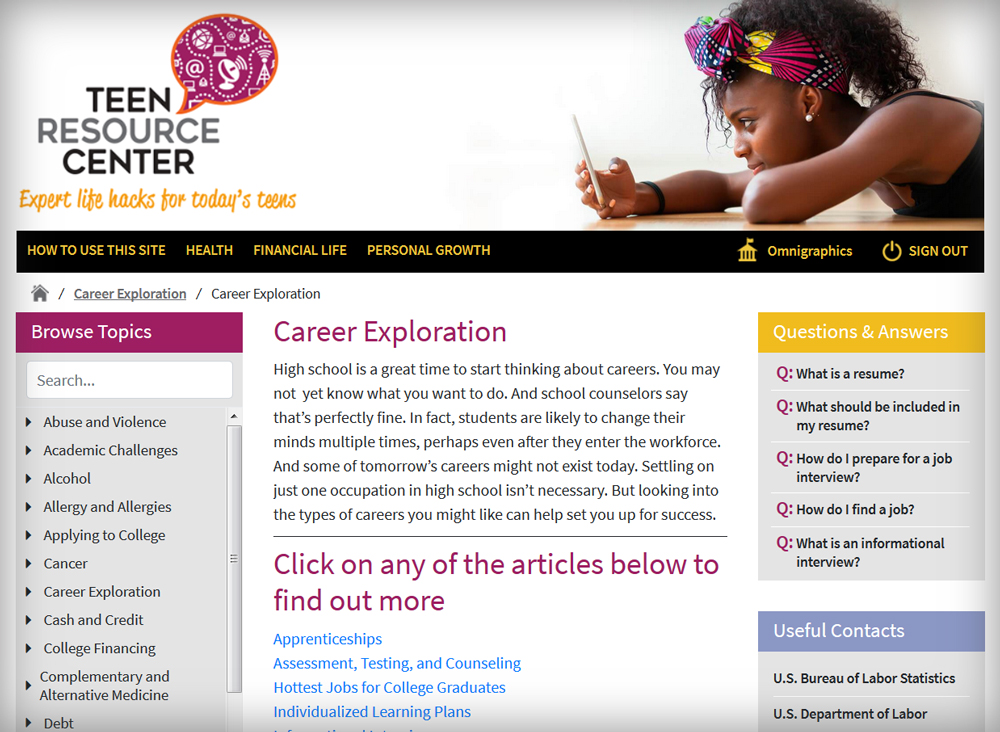 The user-friendly design, conversational yet well-documented text, and dependable suggested resources will appeal to adolescents. The site also effectively addresses topics teens may feel more comfortable researching privately, making it a solid choice for most libraries serving high school students.
An interative, dystopian-themed program lets middle schoolers have fun while developing their knowledge of rhetoric, style, language, and more.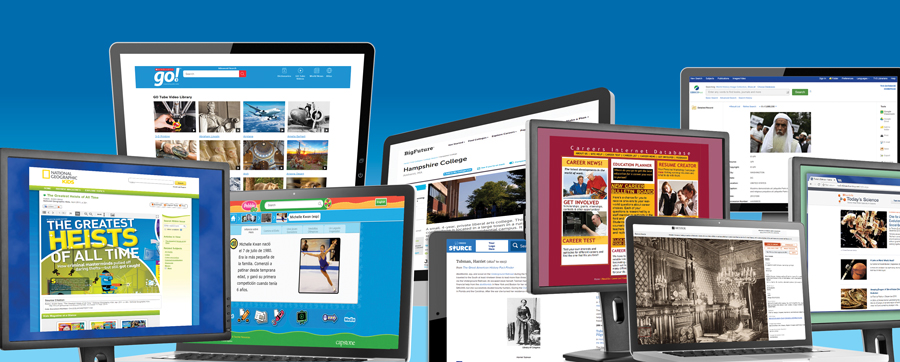 A curated list of reliable, user-friendly databases for students K–12.