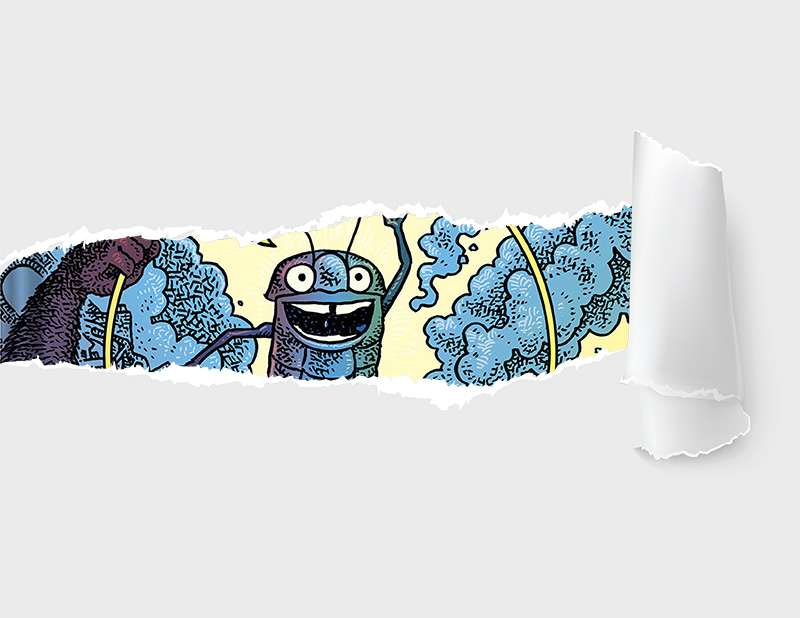 SLJ shares an exclusive sneak peek and cover reveal for Nathan Hale's The Mighty Bite, which publishes on April 4, 2023. A Q&A with Hale includes the inspiration for this wacky new graphic novel series, his approach to making nonfiction fun for kids, and his experience as a painter for natural history museums.
A manga that promises a sweet romance, beautiful boys, an appealing main character, and enough unique touches to find its own niche in the fantasy romance pack.
This week's Archie preview is a futuristic take on a day at the carnival.
This will be a popular series for elementary and middle school age kids who love humor, science fiction and fun.
A delightful romp through a magical world of fangs and flannel sure to keep young readers on their (twinkle) toes.
This colorful story where the true monsters are the humans will appeal to young graphic novel fans who enjoy cartoony styles and fantasy elements. A suggested purchase for collections where graphic novels circulate well.
For fans of magical adventures with hints of LGBTQIA+ romance.
A "perfect ride" of a graphic novel that shows that there really is something special about horse friends.
A welcome addition to any graphic novel collection, Invisible skillfully explores the negative impact of stereotyping while also offering an entertaining and spirited reading experience.