Middle grade author Stuart Gibbs launches a new video series designed to help teachers and librarians inspire and educate a young generation of writers
There are people out there–often whole communities–just waiting to embrace and celebrate you for who you are.
To some readers—mostly adults, who are under some fallacy that teenagers will remain innocent so long as we shelter them from difficult themes—my book will be one giant red flag.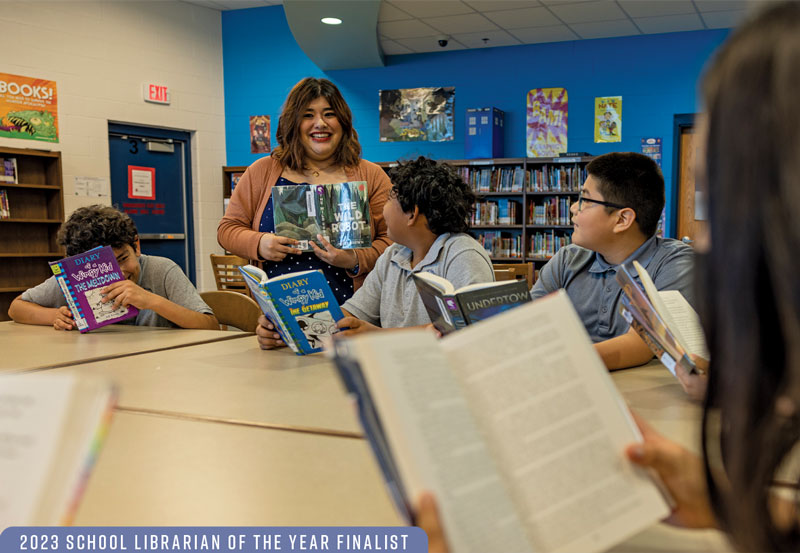 Modernizing the library and creating a collection to match her community's needs has been key for Quilantan-Garza at Jaime Escalante Middle School in Pharr, TX, where most students are predominantly Spanish-speaking.
The nature of Brynn and Skylar's relationship doesn't make Brynn or the book less queer. Giving Brynn a meaningful relationship that was neither romantic nor sexual was a very intentional move on my part.
An excellent graphic novel debut that elementary kids will eat up.
A sensitive story infused with optimism and perseverance, this will encourage wholesome conversation with children of all socioeconomic backgrounds; it's an essential purchase.
Not recommended for purchase.
A solid purchase for collections wanting to augment their collections with books on divorce, change, family, and finding your story.