If we as adults (and authors) can't give our kids a world that makes any sense, the least we can do is let them play in one.
While the message is earnest, the method is extreme in today's climate of online bullying and harassment; the sensibility has a very specific appeal and should be doled out with caution.
Purchase where there's a need of literary Spanish-language novels for younger teens.
Young readers will greatly enjoy finding this child in the colorful illustrations. Highly recommended for early childhood read-alouds.
A worthy update to a well-known tale,
A page-turning debut centering on a close group of Black girls and a football team's takedown following an accusation of rape.
This inspiring and highly relatable title could be used with readers of any age to discuss topics of body image and self-love. Recommended.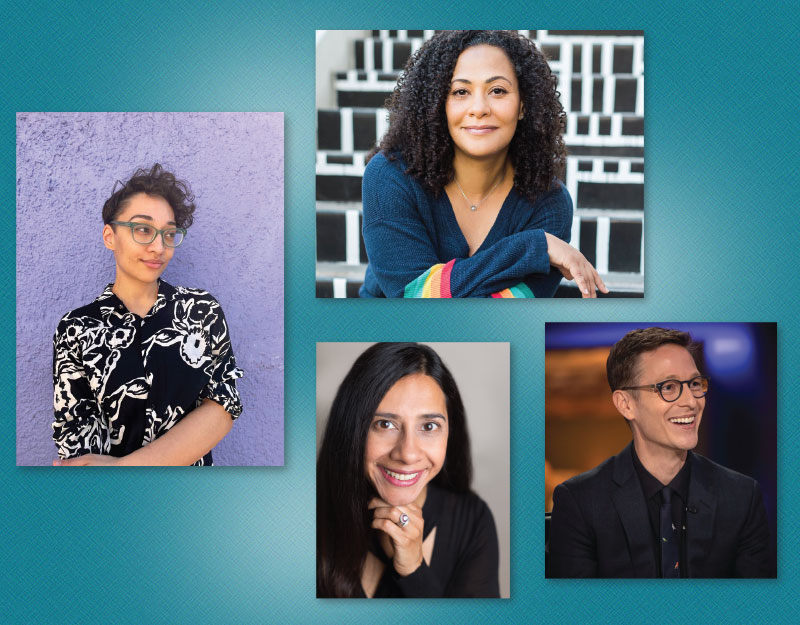 Kid lit authors attending ALA Annual are ready to support and work with embattled librarians as they manage attacks on their work. SLJ spoke with Samira Ahmed, Jas Hammonds, Angela Joy, and Eliot Schrefer about the importance of spending time with librarians at the conference discussing books, censorship, and supporting young readers.