Past events can be revisited, responded to—and sometimes even revised—as revealed in the new Second Edition of TOGETHER: An Inspiring Response to the "Separate-But-Equal" Supreme Court Decision that Divided America.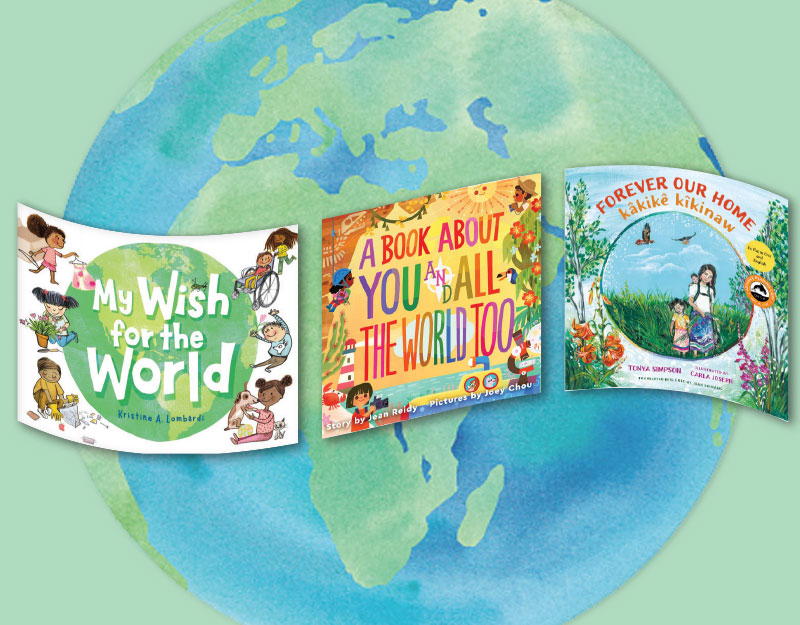 Whether it's spring, when we first noticed these books, or summer, winter, or fall, offering children a way to look at the world that makes them appreciate and want to protect it may help guarantee its future, and theirs.
Vibrant colors and engaging use of die-cuts will have young children learning while being completely entertained with this well-designed title.
Straightforward, engaging and sturdy, this book will appeal to its intended audience and the adults who want to develop their natural vocabulary.
Children will enjoy the adventures of Bug and will be ready to go on a nature walk looking for insects as soon as they turn the last page.
A lushly illustrated, accessible title.
Children will enjoy the interactive elements as they span the globe and meet a wide variety of animals.
Tactile engagement with soft flaps for toddlers and their caregivers to enjoy, this is a great choice for board book shelves.
Useful for teacher-led-sharing, the lifespan of the book is limited if less-than-gentle hands are going to engage with the pop ups.