Food poverty is a visible and pressing issue for readers and if I was going to write a modern day boarding school story that had any honesty, it had to reflect that.
My Name is Magic taught me the incredibly important lesson that in order to be true to the story and characters I'm creating, I have to be true to myself.
This book is my heart, a love letter to home and family and stories. It exists because I refused to quit.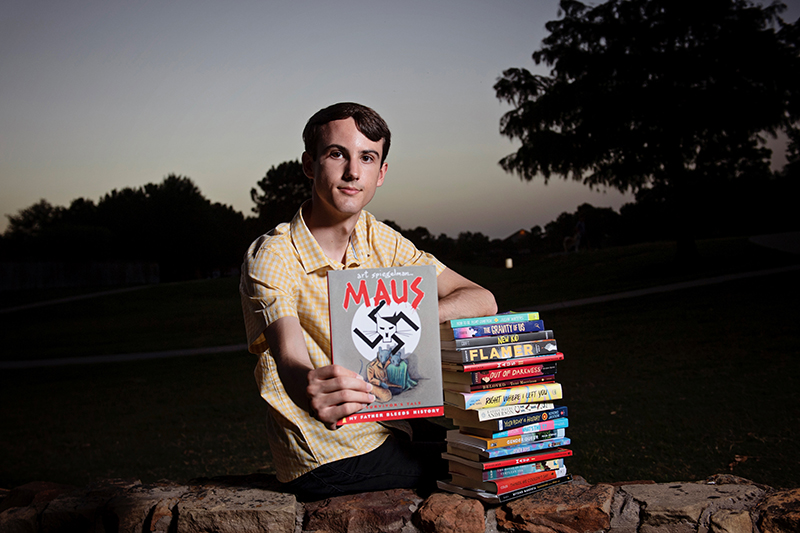 Former Katy, TX, student Cameron Samuels writes about their experience fighting book bans and rallying fellow students to join them.
As writers, and readers, we connect with so many characters that are so different from us – that's the beauty of the books. I hope that by having more biracial characters in books we can make those connections deeper.
Getting comfortable with discomfort is a lifelong lesson we're all working on. Just because the main characters of a book are middle grade age doesn't mean older people can't get something from the story.
Santiago Ramon y Cajal is my hero. He took art and science and he reforged them into a single creative endeavor. He helped unlock some of the fundamental mysteries of our dragon-imagining brains with inventive ingenuity and artist flair.
Author Caroline Gertler discusses her new middle grade novel, Where You've Got to Be
You may see yourself in all those squares, but, friend, there is only one you. The you yourself, a you with your own epic story, as every creature and human being who ever lived has an epic story.