A curated list of reliable, user-friendly databases for students K–12.

Databases are the research workhorses in many school libraries, increasingly taking the place of long shelves of reference books and allowing users 24/7 access to information on devices of their choosing. Educators continue to stress the importance of authoritative sources and citations, while students are learning to pick up on the first whiff of "fake news." Reliable, user-friendly databases are more important than ever.
Input from SLJ reviewers, as well as responses from an August online survey of independent school librarians, gathered by Selene Athas, director of libraries at Roland Park Country School in Baltimore, helped winnow the list of resources that are both scholarly and ease to use. Teachers will approve of features such as links to standards and curriculum content, while students will appreciate intuitive search interfaces, clearly labeled results, the ability to drill down to specifics, and plenty of visuals. And translation and read-aloud options and a wide range of reading levels will benefit everyone. The following databases are paid, subscription-based products, unless otherwise noted. Pricing may vary depending on library and population size, membership in a consortium, or other factors. If your statistics show static database usage, consider requesting a few free trials and promoting some of these offerings.

---
Animals
National Geographic Kids (Gale)
Gr 2-6 –This resource aimed at elementary and younger middle school students boasts bright images and content largely taken from the pages of National Geographic Kids magazine and National Geographic print titles. Carousels display videos, photos, books, and magazines. Youngsters will find everything from butterfly videos to info on sharks. Along with animals, five other topics, such as history and the environment, are included. National Geographic Virtual Library, for older students, archives information from National Geographic Society publications from 1888 to the present.
Broad Coverage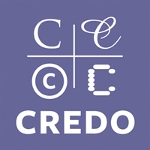 Credo Source (Credo)
Gr 9 Up –Preparing students for the college research experience, Credo Source draws from more than 400 ebooks and millions of reference articles, in addition to multimedia resources. Credo provides links to relevant outside sources, such as the Library of Congress, and can be configured to search other databases owned by a school. Mind maps and suggestions for related topic pages appear next to search results. Read-aloud, translate, and citation tools are easy to find. The "titles" link allows students to access a book in its entirety, for those with deep interest in a topic.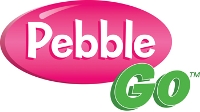 Pebble Go (Capstone)
K-Gr 4 –This bright, uncluttered interface is ideal for elementary school students. Five databases—animals, science, biographies, social studies, and dinosaurs—contain information that's available in Spanish and English and explained in simple sentences, with large photos and easy-to-find print and citation options. Short videos accompany many articles. Quick educational games (matching, jigsaw puzzles) and a question of the day add to the fun. Biographies are wide-ranging and well balanced. Students can choose to have articles read aloud. Registering allows teachers to access lesson plans, handouts, and more.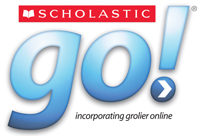 Scholastic GO! (Grolier)
Gr 5 Up –Scholastic GO! contains more than 115,000 articles drawn from seven Scholastic databases, along with photographs, exclusive "GO Tube" videos, and links to 80,000 expert-selected websites. Searches return a variety of articles, marked by reading level. Researchers will find coverage of everything from Misty Copeland and Donald Trump to bicycles, whales, and penicillin. An atlas feature zooms in on world maps, with geopolitical and historical graphics and links to related articles. Educators can access lesson plans and curriculum standards, along with periodic trainings.
College and careers

BigFuture (College Board) | Free
Gr 9 Up –This free resource, created by College Board, offers information on finding a college, financing one's education, and exploring careers. With downloadable handouts for educators, a video gallery, and links for parents, BigFuture presents a range of material in a convenient format. Most of the website can be accessed without creating a personal account, although some tools require that users set up a login. This is a valuable offering for students and their families beginning their college search, especially those without access to college counseling services.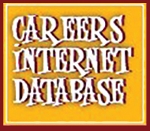 Careers Internet Database (Institute for Career Research)
Gr 9 Up –This site is easy to navigate, with readable, unbiased, and detailed material on a variety of careers, from antiques dealer to zoologist. A brief test generates career suggestions. Many job titles include a short video overview, along with info on qualifications, working conditions, and earnings, plus pros and cons. Articles include links to professional organizations, trade journals, and colleges and specialized training schools, where appropriate. Résumé guidelines and examples are available, and scholarships and grant information appears periodically.
Fine arts
Artstor (ITHAKA) | Paid with free features
Gr 9 Up –Once a subscription-only database, Artstor now provides access to more than one million images in public collections, at library.artstor.org. This content can be searched and downloaded for free, with a zoom feature allowing careful examination of works. Extensive item details give students ideas for further research. A subscription to Artstor Digital Library (ADL) gives users access to more images and lets them create and share collections. ADL's Advanced Placement teachers will find support with photo collections and linked essays; tutorials, tips, and subject guides are available.
History

History Reference Center (EBSCO)
Gr 9 Up –Most high school students will find relevant coverage of U.S. and world history topics among the 650,000-plus full-text articles from reference books, journals, magazines, and primary sources, including more than 81,000 biographies and almost 45,000 images. Options to refine results are easy to navigate, comprehensive, and specific. Results can be linked to Google Classroom. More than 80 hours of video are also available, along with a curriculum standards module for educators.
Science

Facts on File Today's Science (Infobase)
Gr 6 Up –With multiple awards to its credit, Today's Science, updated weekly, covers current topics in biology, physical sciences, technology, and more. Most articles are specifically written for the database, drawing from journals, websites, interviews, and other expert sources. A glossary and prominent photos, charts, and graphs will engage students. The science fair guide and "conversations with scientists" are just two enticing extras.
Social studies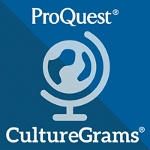 CultureGrams (ProQuest)
Gr 3 Up –Divided into four modules (World, Kids, States, and Provinces), Culturegrams has curated, up-to-date content on world cultures and geography, along with a "graphs and tables" section of statistics ranging from economy and land areas to types of money and leaders in power. The States module, most suitable for elementary and middle school, provides fast facts as well as content on history, geography, and people. The World edition offers more nuanced information for older students, along with infographics. All modules contain visuals and videos.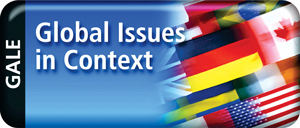 Global Issues in Context (Gale)
Gr 8 Up –Daily updates combined with an attractive and user-friendly interface make this an excellent starting point for information on global issues. A browsable topic list leads to landing pages with background and curated content (biographies, primary sources), though students can also conduct basic and advanced searches. An interactive map provides topics linked to specific areas. Integration with Google Drive and OneDrive is supported, and citation help is easy to find. Journal, newspaper, and magazine coverage from around the world helps students explore issues from a global perspective.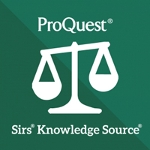 SIRS Knowledge Source (ProQuest)
Gr 9 Up –This portal searches three databases: Issues Researcher, Government Reporter, and Renaissance, the latter of which covers contemporary issues in arts and culture. It offers material on relevant, often hot-button topics, with recent articles from a wide variety of sources. Issues Researcher has a browsable list of pro/con topics, with time lines, critical thinking prompts, essential questions, and more. Curriculum standards links and training webinars help teachers get the most from the database. Many articles have accompanying images, and users can link to their Google Drive or Google Classroom account.
Test prep

PrepSTEP for High Schools (EBSCO)
Gr 9 Up –Launched by Learning Express in 2016, PrepSTEP opens to photos of smiling high school students, which link to rich resources (compartmentalized into "centers") with extensive practice tests; tutorials on note-taking, financial literacy, and more; and study paths for core and advanced skills in all major subject areas. Practice tests are graded instantly, with a detailed diagnostic report and "learning path" with linked modules to target improvement. SAT, ACT, AP, TOEFL, and other practice tests are available, along with many career exams. College search, scholarship search, tutorials on basic computer skills, and résumé guidance are provided.

Testing & Education Reference Center (Gale)
Gr 9 Up –Testing & Education Reference Center (TERC) targets users from high school to graduate school and offers information on careers such as firefighting, nursing, and cosmetology. Drawing on various education products, TERC allows access to SAT, ACT, AP, GRE, and other practice tests, as well as many professional, international school, and high school equivalency exams. Tutorials cover core academic skills (via slide decks and videos), and users will also appreciate short articles on test stress and study skills. A step-by-step résumé builder, career library, and college, graduate school, and scholarship searches are also available.
---
Maggie Knapp is a librarian at Trinity Valley School, Forth Worth, TX.