From reading people's thoughts to appearing as reincarnated humans, these cat characters have strong appeal.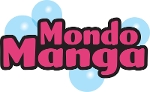 Cats are a favorite subject for manga creators, and it's not hard to see why. Whether drawn realistically or as a collection of simple curves, cats are always fun to watch. There's just something inherently cute about felines and their antics, whether they are frolicking with a piece of crumpled paper, reading their owners' thoughts, or distracting a hard-core gamer from her console. Here's a selection of manga, mostly of the slice-of-life variety, that will appeal to cat lovers of all ages.

"The Evil Secret Society of Cats" by PANDANIA. Seven Seas. 2022–23.
Gr 4 Up–The premise of this manga is simple: Cats are evil and out to get you—by interrupting your life and acting cute. Led by the Feline Commander, the cats pop up in random places to distract humans from their everyday routines with uncut cuteness. This is a 4-koma manga, with a single four-panel gag strip on each page, plus bonus text running alongside the strip in the margin. The art is simple in the extreme; the cuteness is turned up to 11. The series is ongoing. The third volume came out in July 2023.
"Yokai Cats" by PANDANIA. Seven Seas. 2022–23.
Gr 4-6–The cats in this 4-koma manga are all feline versions of yokai (spirits or ghosts), including the faceless Nopperabo, the long-necked Rokurokubi, and the umbrella-shaped Kasa Obake. Enra-enra is basically a cloud of smoke, and Keukegen is all soft, fluffy hair and spreads like a liquid to cover whatever is nearby. Satori reads its owners' emotions, and Tangu and Namahage wear scary-looking masks. Like their compatriots in "The Evil Secret Society of Cats," these yokai cats are cute and harmless, although they do get in the way a lot. The art is appealing and simple. The series is ongoing, and the fourth volume came out in June 2023.
"My New Life as a Cat" by Konomi Wagata. Seven Seas. 2023.
Gr 5 Up–A high school student is in a traffic accident and wakes up as a cat in this feline-themed take on isekai manga. With no one to care for him, Nao is taken in by a teenage girl who is awfully cute. While he is happy to be fed and pampered by her, his feelings could get complicated unless he somehow figures out how to return to human form. This shoujo slice-of-life comedy is ongoing; the third volume is due out in October 2023.
"Sue & Tai-Chan" by Konami Kanata. Kodansha Comics. 2020–22.
Gr 5 Up–Sue is an elderly cat living a placid existence until an energetic kitten named Tai-chan arrives one day to permanently disrupt it. Sue just wants to sleep, but Tai-chan wants to play, explore, taste everything, and bounce around. Kanata's art is simple yet dynamic, particularly when depicting Tai-chan skittering across the floor in a flurry of speedlines. As in Kanata's earlier series, "Chi's Sweet Home," the chapters are short and the humor gentle. Also like "Chi," this series is in full color and reads from left to right. The series is ongoing; Kodansha released the fourth volume in 2022.
"Cat + Gamer" by Wataru Nadatani. Dark Horse. 2022–23.
Gr 6 Up–Riko is a mystery to her colleagues in the office. She leaves at five every day and doesn't want to hang around and socialize. That's because she's a gamer who is happiest in sweats with a tray of snacks in front of her and a game controller in hand. While Riko's games take the place of human companionship, her life takes a big swerve when she adopts a stray kitten. Suddenly she must figure out how to care for this new creature, and the cat, whom she names Musubi, provides plenty of distractions. Each chapter of this gently funny slice-of-life manga ends with a vignette told from the cat's point of view, which is usually the opposite from Riko's. Nadatani's art is more realistic than most cat manga; while Riko and her surroundings are simplified, Musubi looks and moves like a real cat. This series is complete in eight volumes; Dark Horse will release the third in October 2023.
"My Sister the Cat" by senko. Seven Seas. 2023.
Gr 7 Up–Like Izumi in "I'm the Catlords' Manservant," Nekota is an orphan; but unlike Izumi, he is a human adopted by a loving family of cats. His new parents are affectionate, and his new little sister, Neneko, adores him. Much of this slice-of-life series consists of Neneko enjoying how adorable Nekota is. Humor arises from the setup—the cats are human-like in some ways but not in others, so, for instance, when Neneko presents Nekota with a bug, she is puzzled by his disgust. Mixing home and school life with human and cat traits makes for a delightful domestic comedy, and the characters are all good-hearted. There's not a bit of snark in this wholesome series, which is complete in three volumes; the last comes out in September.
A Story of Seven Lives: The Complete Manga Collection by Shirakawa Gin. Seven Seas. 2023.
Gr 7 Up–Nanao, a former house cat, now lives on the streets of Tokyo with a ragtag collection of fellow strays, including his best friend, Machi. Life improves when a brother and sister who own a nearby bathhouse begin to feed the cats. But the siblings have issues of their own, some of which may tie in to Nanao's past and the tragedy that separated him from his family. This series was originally published as three volumes in Japan, but Seven Seas released it as a single omnibus volume in May 2023.
"I'm the Catlords' Manservant" by Rat Kitaguni. Yen Pr. 2021–23.
Gr 8 Up–Orphaned and in debt, teenager Yukiharu Izumi is the servant to a houseful of bakeneko, shape-shifting cat spirits, who offer to pay off his father's debts if he works for them. Each cat has a distinctive personality, and all are demanding in different ways. School offers Izumi no escape, as the head cat is his homeroom teacher and several others are in his class. While the cats initially seem obnoxious, one of them lets slip that they are actually terrified of Izumi, as humans often regard bakeneko as monsters; Izumi's father was one of the few to befriend them. This series mixes slapstick humor with a more earnest story about learning to understand others. The series is complete in four volumes, with the fourth out in May 2023.
---
Brigid Alverson is editor of the "Good Comics for Kids" blog (slj.com/goodcomics).