In these works, the characters are cute, the chapters short, and suspense is kept to a minimum. While the genre exists for all ages, many titles are ideal for younger readers.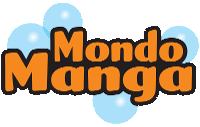 Slice-of-life manga are the comfort food of comics. If action manga are like a mighty torrent that pulls readers through the story, slice-of-life tales are a warm bath, immersive and relaxing. This genre focuses on the small dramas of everyday living, whether they occur in a classroom, a demon's castle, or a café run by a polar bear. The characters are cute, the chapters short, and suspense is kept to a minimum. While the genre exists for all ages, many of these titles are ideal for younger readers.
Two of the best known are "Yotsuba&!" (Yen Press), Kiyohiko Azuma's manga about an inquisitive five-year-old girl, and "Chi's Sweet Home" (Vertical), Konami Kanata's story of a lost kitten taken in by a kindly family. Many of these stories have been adapted into anime, which, like the manga, are broken up into very short, self-contained episodes.
Some YA slice-of-life works spin off from more action-oriented series, keeping the characters but replacing the high stakes with good-natured teasing. The YA "Fate/Stay/Night" is a video game/anime/manga/novel franchise about teenagers fighting one another to the death in a sort of battle royale; "Today's Menu for the Emiya Family" features the same characters but is set after the battles are over and the scores have been settled. Everyone sits around, cooks, eats, and pokes fun at one another. Similarly, "My Hero Academia: School Days" is a light-novel spin-off series of Viz's popular manga "My Hero Academia" that focuses on quotidian school life rather than adventures.
One peculiarity: Many titles marketed as all-ages in the United States were originally published in manga magazines for adults in Japan. So occasionally, a character may indulge in an adult activity such as drinking a beer. Teen titles, on the other hand, are generally aimed at teen-agers from the start. Publishers' ratings are a helpful guide to tone and content, but not necessarily to reading level. The vignettes of Japanese life may include holidays, foods, and toys specific to Japanese culture that may be unfamiliar to younger readers—but spur older kids, particularly manga fans, to look things up. (Publishers may explain these concepts in margin notes or at the back of a book.)
Although some slice-of-life manga have a loose story line, most are collections of short, self-contained tales that can be read one at a time, so it's not necessary to start with the first volume of a series. Everything the reader needs to know is explained on the page and sometimes at the beginning of each chapter. Since the volumes are often shorter than standard manga, these stories are ideal for those who like to read in short bites.

Here's a look at some new and long-running series.
Fujichika, Koume. "The Girl I Like Forgot Her Glasses." illus. by author. Square Enix. 2022–23.
Gr 8 Up–Komura has a crush on Mie, the girl who sits next to him in class. Mie is nearsighted, and when she forgets her glasses, which happens frequently, she turns to Komura for help. The humor comes from Komura's anxiety and tendency to overthink everything. Mie is as laid-back as Komura is uptight, and she has no idea that she sends his heart racing when she leans close to look at his textbook. The setup is similar to the Viz series "Komi Can't Communicate" but with broader comedy and exaggerated art. The second volume came out at the end of February.
Higa, Aloha. "Polar Bear Café: Collector's Edition." illus. by author. Seven Seas. 2023.
Gr 4 Up –A pun-loving polar bear runs a café frequented by his animal friends, including a panda who works part-time in a zoo. In a recurring gag, the polar bear responds to something the panda says by popping up with an illustration of a similar word. So for instance, when panda says he is going sugar-free (mutuoha), the polar bear appears dressed as a martial artist (butuoha). The jokes are in Japanese, with translations, so readers who are learning Japanese or are curious about it may find the series appealing. In one sequence, animals' faces are drawn using Japanese characters. Younger children may be puzzled by these images, but there's plenty of other silly humor to keep everyone laughing while taking in the simple, appealing art. The second volume is scheduled for May.
KamenTotsu. "Baby Bear's Bakery." illus. by author. Denpa. 2022–2023.
Gr 3 Up –Baby Bear makes the most delicious pastries, but he doesn't understand things like money. A human friend helps him out by explaining things and eventually comes to work at the bakery. Each episode is a single, vertical four-panel comic strip, the format known as 4-koma, and the manga itself is just 120 pages long. Small touches like a heavy cover with French flaps, creamy paper, and orange accents in the drawings give it a luxurious feel. While the stories are simple, Baby Bear bakes some fancy pastries whose unfamiliar names may puzzle younger readers. Give it to them anyway; the story is charming, and they will be able to follow the plot. The second volume will be out in May.
Kawamura, Taku. "My Clueless First Friend." illus. by author. Square Enix. 2023.
Gr 4 Up –Fifth-grader Nishimura is so used to being bullied that it seems normal to her. Other kids call her the Grim
Reaper because they think she looks scary; they claim anyone who touches her or things she touches will be cursed. Takada, a new student, doesn't know any of this. He does know that he likes Nishimura a lot, and he thinks it's cool to be a Grim Reaper. This is a great story about turning bullying on its head by refusing to accept the bullies' terms. The black-and-white art is in keeping with Nishimura's goth vibe. Some references to Darkstalkers and other horror manga tropes may go over younger readers' heads (though the meaning is fairly clear from the context and the words). The first volume is scheduled for March 2023.

Kumanomata, Kagiji. "Sleepy Princess in the Demon Castle." illus. by author. Viz. 2018–2023.
Gr 8 Up –A princess has been captured by a demon king. But contrary to what you find in the usual fairy-tale narrative, she regards this as a vacation and has no wish to be rescued. Her one goal: a good night's sleep—which she pursues single-mindedly, terrorizing the castle as necessary to make her bedroom as comfortable as possible. The castle is staffed by teddy bears, skeletons, and other demons, most of whom look scary but are harmless, making this a low-conflict, and often very funny, story. Elaborate, detailed art mixes fantasy tropes with extreme cuteness. The 20th volume is due out in April.
Morishige, Takuma. "My Neighbor Seki." illus. by author. Vertical. 2015–18.
Gr 3 Up–Rumi Yokoi and Toshinari Seki sit next to each other in the back of the classroom, where Seki drives Yokoi to distraction by playing games at his desk with toys: He sets up a mini golf course, excavates a dinosaur from a patch of dirt, and sends a tiny mountain climber up a classmate's shirt. Yokoi drives the drama as she gets drawn into the action and narrates it in her head. Seki is nonchalant and seldom speaks, staying focused on his activites, while Yokoi grows increasingly agitated as she creates her own narrative of what is going on. Seki's games include shogi (which is similar to chess) and fukuwarai, in which a blindfolded player arranges facial features on a blank drawing of a face, along with others that may be more familiar to U.S. readers. The art is clear and easy to follow. The series is complete in 10 volumes.
Senko. "My Sister, the Cat." illus. by author. Seven Seas. 2023.
Gr 7 Up–A family of cats adopt a human teenager in this super-cute manga about a big brother and his adoring little sister. Nekota's parents are dead, and none of his relatives wants to adopt him. Then a friend of his mother's invites him to live with her family. This friend is a cat, as are her husband and young daughter, Neneko, but that doesn't stand in the way of the story. What's important is that Nekota now has a loving family, including a little sister who adores him. Her inability to talk, though, causes misunderstandings. But Neneko's love for her new brother shines through; the high points of her day are when she sees him off to school and when he comes back. The series carries a teen rating because the main human character is a teenager; it may be less interesting to young children. Nonetheless, the sweet little sister and genial older brother always willing to play along are a combination that will appeal to children of all ages. The second volume is due out in April.
Taa. "Today's Menu for the Emiya Family." illus. by author. Denpa. 2019–2023.
Gr 8 Up–The characters in this YA manga originally appeared in the "Fate" series of visual novels, manga, and anime, set in a fantasy world where they battled other characters, and one another, to the death. This series has none of the violence of the original. But it preserves the characters, their quirks, and their relationships to one another in a series of stories about getting together to cook and share a meal. While familiarity with the original source material may explain some of the characters' personalities, it's not strictly necessary to enjoy this food-oriented series. The manga is a bit like a cooking show: Everyone gathers for one reason or another and someone cooks a meal, narrating as they go. The full recipe is provided at the end of the chapter. The dishes are complicated and carefully arranged; each step of preparation is well explained and illustrated. The fifth volume is scheduled for June.
---
Brigid Alverson edits the blog "Good Comics for Kids."