Will the Printz committee honor nonfiction, a graphic novel, or the first book in a duology this year? A case could be made for any of these five standout titles.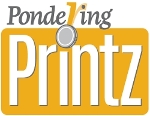 Somehow, it is already 2022, and 2021 passed in a blur, going both too fast and too slow at the same time. Authors continued to put out books, and the Printz committee continued to deliberate behind (virtual) closed doors. There are several books I feel strongly about this year, and I hope that the Printz committee recognizes some of them for their literary merit among their chosen five or fewer.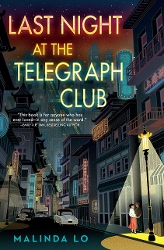 Malinda Lo's Last Night at the Telegraph Club is a top contender for the Printz Award this year, as Lo weaves a complicated historical novel about a dangerous time in American history, especially for immigrants. As her family tries to avoid being labeled Communist sympathisers, Lily finds the Telegraph Club, a lesbian bar where a drag king known as Tommy Andrews performs, and it makes her question everything she thought she knew about her sexuality. It's a complicated story of family loyalty, questioning one's sexuality, and challenging 1950s gender stereotypes that manages to not be ahistorical or unhappy. Last Night has already won the National Book Award, but I wouldn't be surprised if the Printz committee bestowed it with another honor for the truly groundbreaking work Malinda Lo has put out.
There was also an amazing flood of strong nonfiction this year, and none more important than Ariel Henley's A Face for Picasso. Henley writes with great poise about the difficulties she's faced and how that hasn't made her a better person or a stronger person, it is simply part of who she is. Her prose is clean and evocative, and it's a memoir like no other. She talks about the good and the bad, how she could have been better in parts of her life, and how she created a group for girls to discuss the expectations society has for them. Henley's creative writing professor predicted she would be writing one day, and I hope the Printz committee can see the literary merit of her work.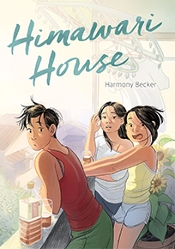 Although I haven't read as many graphic novels this year, there were a few that stood out, and one especially was Himawari House, written and drawn by Harmony Becker. Himawari House eschews the idea of one main character, instead focusing on three friends and their reasons for living in Himawari House, a house where they live with other international students attending Japanese cram school. Nao is Japanese but moved to America at a young age and wants to reconnect to her culture, and Hyejung and Tina came to forge their own paths. This graphic novel doesn't shy away from discussing the xenophobia they face in Japan, and the bonds they forge. It also gives each character an accent to be proud of, not minimizing the effect of speaking a foreign tongue. It's a warm year-in-the-life picture that deserves to be recognized.
The Gilded Ones by Namina Forna is a masterful fantasy debut that grips readers straight from the opening sentence. Deka has always suspected she's different, but when it's confirmed on her 16th birthday during her blood ceremony, she knows she will be killed. Until, that is, she is offered a place to train with other "gilded ones" and learns her true strength. Forna has the skill of a writer with many more books under her belt, and the sequel is sure to be sought after. Although it seems rare for the Printz committee to honor a book that isn't a standalone, The Gilded Ones makes a strong case for it this year.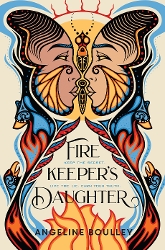 Angeline Boulley wrote a thrilling mystery in Firekeeper's Daughter, and it had me hooked immediately. Daunis straddles the line between the worlds of her wealthy, white mom and her Anishinaabe father, but finds solace in her best friend, Lily. After a shocking murder, Daunis becomes a reluctant FBI informant to discover who's been selling drugs on the Anishinaabe reservation. Boulley keeps just the right level of tension as the plot unfolds, and it explores Daunis's two worlds with a special emphasis on her identity as an Ojibwe woman. This book handles complicated identities and real world issues with a deft hand, and teens will love the story. There is no more fitting honor for this book than a Printz.
As always, I cannot wait to see what the Printz committee has decided to honor.