Pat Scales answers questions about a recommended booklist; culling biographies for "questionable behavior," and titles that might upset kids in foster care.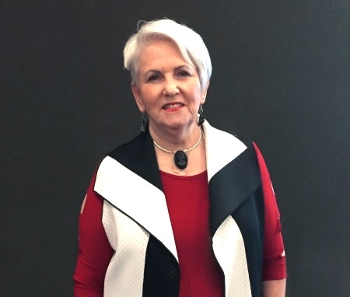 For 20 years I've taught language arts at the only middle school in a small midwestern town. Now I'm the librarian in the same school. The biography section is old and unappealing to the students. I want to work on it, but I'm nervous about including books on people who have engaged in questionable behaviors, such as drug use and infidelity. I don't want parents on my back for including books that don't reflect their conservative values.
Biography is a detailed description of a person's life, and good biography is honest about every aspect of the subject's life. This includes their successes, failures, and choices that may have affected public opinion. If you ­decline to select a biography based on personal ­behaviors, many U.S. presidents and world leaders wouldn't be included. Think about professional sports figures, Olympic champions, actors, writers, and artists. Do you really think it's in the best interest of your readers to avoid purchasing books about some of these people because of how they lived their lives? Young readers would note this void in the collection.
A librarian's responsibility is to build a broad, current collection that satisfies patrons' academic and recreational needs. If you built based on how someone might react, there would be no materials in your library. Parents may file formal challenges. Then, let the process work.
I'm a collection development librarian in a midsize public ­library. I use the Association for Library Service to Children (ALSC)'s Notable Children's Books List as a purchasing guide for the children's collection at the main library and branches. Some librarians feel that in recent years this list has included too many titles that deal with controversial issues. They ­requested that I cease using it. Should I trust this list?
ALSC defines "notable" as outstanding in literary quality for children from birth to age 14. The committee that selects this list includes professionals from across the nation. They are children's and school librarians and ­children's literature specialists committed to identifying the best books published the previous year. All genres are carefully evaluated, and votes are casts at the American Library Association (ALA)'s Midwinter conference (and this year at ALA's virtual LibLearnX event). Not everyone always agrees with every title on the list, but the committee has read most books published in a given year. Whether a title is controversial isn't and shouldn't be a consideration. What may be deemed "too controversial" in one community may be embraced by another.
This list is a good collection development tool, and most librarians trust it. You could also read reviews of each title. Librarians who complain that the list is "too controversial" may be expressing personal opinions and biases. This is never appropriate when building a collection for all readers; it smacks of professional censorship.
We have several foster children in my elementary school, and I'm nervous about their reaction if they should stumble upon a book about main characters in foster care. Is it appropriate for me to warn them?
No, a warning is never appropriate. Librarians must ­engage in practices that are viewpoint-neutral. You can't assume that a book about kids in foster care will upset these readers. They may want to read about characters in situations like theirs, but they also may reject such books. A librarian cannot possibly know every child's home life, or whether they are victims of some type of trauma.
The best approach is to make sure all young readers understand that it's OK to reject books they don't like. Perhaps a reader returns a book because it triggers an emotional response they aren't equipped to face. Another may bring one back that doesn't interest them. It doesn't matter why. The librarian's role isn't to judge patrons' choices. Instead, teach them to read the book cover, check the description in the library catalog, or read opinions on Goodreads, Amazon, or other book-related websites. This way, readers gain an idea about the main themes and ­topics. Instead of warning readers, teach them how to participate in making reading choices that best suit them.
Send questions to Pat Scales at pscales@bellsouth.net.