Inspiring projects, discussions of diversity, equity, and inclusion, and creating with—not just consuming—augmented and virtual reality were just some of the highlights of ISTE 2019.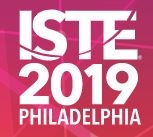 Packed, energizing mainstage presentations and sessions with educators sharing inspiring projects. This was my ninth International Society for Technology in Education (ISTE) conference, and it did not disappoint. Whittling down the exhilarating, four-day ISTE 2019 experience is difficult, but here are some highlights.
Augmented, virtual, and mixed reality
AR/VR/MR were everywhere. From the AR/VR- and computational thinking-themed poster sessions to the "Choose Your Own Adventure: AR, VR, MR and Games" playground, there was plenty to learn. A noticeable difference from a year ago is that more educators and students are creating with AR/VR, not just consuming it. The most popular apps and programs for AR /VR creation were Merge Cube, Metaverse, Google Tour Creator, and CoSpaces EDU.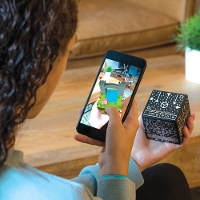 Teachers from the Iolani School in Honolulu, HI, demonstrated how they use 360-degree cameras and Google Tour Creator, a free tool that allows anyone with a 360-degree camera or Google Street View to create professional-level VR experiences, including virtual field trips of sites around the Hawaiian Islands. They also created a 3D library of artifacts from the Queen Emma Summer Palace that is viewable with Merge Cube, a soft cube which provides a backdrop for holographic images, allowing students to "hold" virtual images in their hands.
Mary Howard from Grand Island (NY) Central Schools presented in the AR/VR/MR and Games playground and shared how her sixth-grade students use CoSpaces EDU—a subscription-based online space to create virtual worlds and experiences—to produce AR book reviews viewable with Merge Cube. Students employ a Google Slide template to create the review (with a slide for the summary, rating, bibliographic information, setting, and characters). They then use CoSpaces EDU to upload the slide images and place them on each side of a Merge Cube. Howard places Merge Cubes around her school so students can view the book reviews. Her video on how others can do the same is available to all.
One of the biggest AR announcements came at the Flipgrid Live event where the video discussion platform announced that its QR codes are now AR-enhanced codes. The update is live now.
Diversity, equity, and inclusion
Diversity, equity, and inclusion were huge topics addressed at sessions, workshops, and in conversation among the librarians at the conference.
In the Librarians Network Playground, Linda Dougherty's session, "Curating Diversity, Equity, & Inclusion in Your Library," offered tips on using Follett's Titlewave to analyze a library collection. Titlewave's Curriculum Tags provide insight into a current collection and offer content suggestions. Dougherty suggested searching tags such as "African American," "LGBTQ," "Asian American," "Single Parent Families," and "Alternative Families" as a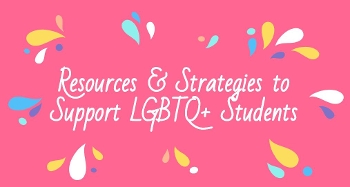 start to analysis.
JoyAnn Boudreau's playground session "Resources & Strategies to Support LGBTQ+ Students " offered book recommendations for elementary, middle, and high school collections and encouraged participants to consider the content and quality of books they are purchasing by asking themselves questions such as "Does representation go beyond surface level?" And "is there diversity (race, gender, etc.) within the LGBTQ+ books?"
What's next for Future Ready Librarians?
Mark Ray and Shannon Miller led the "Future Ready Librarians Lead with Literacy" workshop and asked the audience what literacies besides reading we should teach. The result was an enormous Padlet listing literacies such as data literacy, cultural literacy, tool literacy, and social/emotional literacy. Examples from the audience of how librarians teach and incorporate these literacies into their work are included, too.

Ray and Miller also provided updates on what's coming up for the Future Ready Librarians movement.
In August, a microcredentialing course will launch with content especially for librarians. More webinars for librarians are also being developed for the 2019-20 school year. (Past webinars and other resources can be viewed on the Future Ready Librarians website.)
The 2019 Future Ready Schools Institutes will run this fall from September through December. These institutes are designed for school and district teams, including librarians, and are free two-day professional learning events. ISTE and Follett also announced a scholarship program for librarians who enroll in "Exploring Future Ready Librarianship: Practices for the Emerging Leader" held October 14 through December 8, 2019.
Jennifer Hanson is the director of library services at Worcester (MA) Academy.