Pat Scales explains why understanding terminology will keep LGBTQIA+ books on the shelves; why parents shouldn't have to know what their kids read; and more.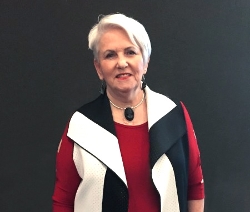 I work in a small district with four schools: two elementary, one middle, and one high school. The four librarians meet monthly to discuss issues affecting library services to students. Two think parents should be informed of books their students borrow. I don't like this idea. Is it common practice?
I have heard of school districts that notify parents of books their children are reading, but I hope it isn't common practice. Schools that release circulation records assume that this custom protects them against censorship. Instead, patrons may develop a negative attitude toward the library and its role in their educational growth. Don't lose sight of the real issue: privacy. Check your state's privacy laws and align library policy with these laws.
Kudos to the librarians for engaging in open conversation on best practices. Next meeting, I suggest the dialogue center on practices promoting patron trust and positive library outcomes. Discuss intellectual freedom, not censorship. Talk about student use, not abuse of ­library materials. Structure the conversation on guidelines in the Intellectual Freedom ­Manual, Tenth Edition.
A vocal minority of school board members in my district claims that schools are buying pornography to circulate to students. They are targeting LGBTQIA+ titles. My principal insisted I send him a list of LGBTQIA+ books my high school library circulates.
To quote the Intellectual Freedom Manual (tenth ­edition): " 'Pornography' is not a legal term." Use every ­opportunity to remind people, including your principal, that the word pornography is used loosely to reference any material that is offensive to an individual. It is subjective, and shouldn't be confused with child pornography, which the courts have defined as images of minors engaged in sex. Child pornography is illegal. Get these definitions right as you launch a defense of LGBTQIA+ books. ­Instead of giving your principal a list, teach him how to use the digital catalog of the library's holdings. Remind him that the library is there in order to serve all students, including those in the LGBTQIA+ community. Their lives aren't pornographic.
I'm struggling with how to handle a situation involving a first grader. He seems to enjoy the books I read aloud but stays seated when his classmates search for books to borrow. The explanation he offers is that his mother says he isn't allowed to bring books home. I worry that she could be a member of Moms for Liberty or another censoring group.
This doesn't appear to be an organized effort to ban books. If she objected to particular titles, she would be raising a ruckus of another kind and recruiting other parents. The mother may be worried that she is responsible if her son loses materials. My bet is that something happened when he was in kindergarten that contributed to her decision. You could call her to get to the bottom of the issue. Tell her that her son seems to enjoy the library and that he would really like to borrow books. If she insists he can't bring books home, encourage him to take them to the classroom to enjoy after he finishes his work. Search for many different ways to get books in his hands; for example, identify an older student who may want to read with him. They could select books together. Suggest to the teacher that the boy select a book for her to read to the class. You could ask the mother if she has time to volunteer in the library. She may see how excited students get when selecting books and change her mind. If so, she and her son will be the true winners.
I have a fifth grade student who asked for a work of fiction that deals with censorship. I read a review of Answers in the Pages by David Levithan, but I haven't purchased it because of the LGBTQIA+ theme. I would like suggestions.
This book has received outstanding reviews, and the target audience is ages 8–12. It is definitely appropriate for your fifth grade student. The book does deal with the topic of homosexuality, but that isn't the theme. Read it and you will see that the novel is really about finding one's voice and standing up for one's right to read. Any fifth grader would see this.
---
Pat Scales is the former chair of ALA's Intellectual Freedom Committee. Send questions to pscales@bellsouth.net.