This season's Series Made Simple helps reminds us of the power of books through timely topics for young readers of all ages and reading levels.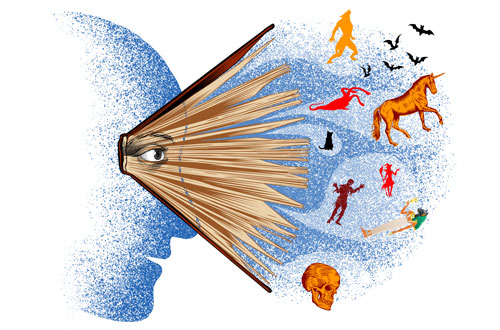 Illustration & cover by Boris Séméniako

Change has always played a major role in history. It feels as though that role has been even greater in recent years. While this can feel scary and uncertain at times, it can also feel exciting and hopeful. Everyone's experience with change is a unique part of their personal journey, but with all the transformation happening in our lives one thing remains constant: the power of books.
With the guidance of 11 amazing reviewers, this edition of Series Made Simple invites you to learn about amazing nonfiction titles for your young (and not so young) readers. Explore new series in familiar topics ("Animals," "Biography," and "Sports") and expand your knowledge with series that showcase ever-evolving topics ("Social Justice" and "Health"). Two new categories to help readers eager to learn about the physical world around us finish our spread this fall—"Geography" and "Environmentalism." Each section is perfectly curated to help you find the best nonfiction series for your collection.
We hope that in these times of constant change, you find some familiarity and comfort in these fantastic titles.

---
SLJ Reviews Editors, Anna Taylor & Darcie Abbene