Our latest video game reviews feature a vengeful god, a speedy bipedal hedgehog, a laser-wielding space bounty hunter, and a squishy pink puffball.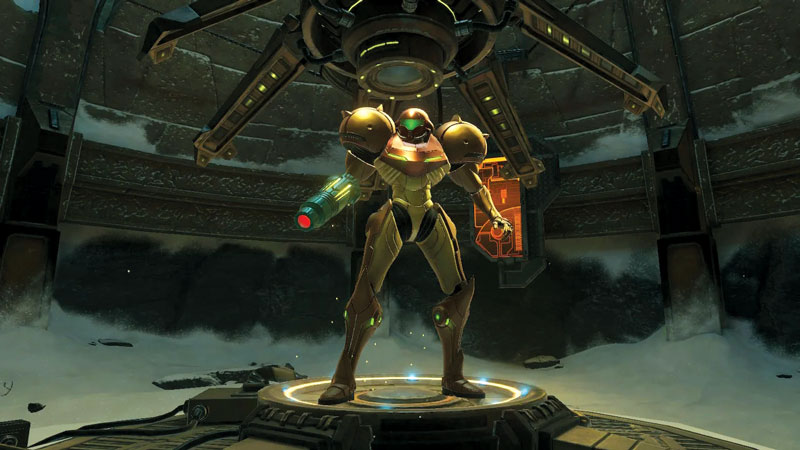 Metroid Prime Remastered ©2023 Nintendo Switch
A violently vengeful god, a speedy bipedal hedgehog, a laser-wielding space bounty hunter, and a squishy pink puffball are the stars of this month's game reviews. From E for Everyone to M for Mature, the ratings for each of these selections cover a range of ages. There really are video games for all. Here are four of the most popular titles from the last six months.
Kirby's Return to Dream Land Deluxe. Feb. 2023. Nintendo Switch. Nintendo. Price $60. Rating E.
The last time we saw Kirby, the cheerful pink puffball, he roamed a realistic landscape in Kirby and the Forgotten Land, his first ­3-­D ­adventure. This new title is an upgraded release of the 2011 Wii 2-D adventure Kirby's Return to Dream Land. For his return, the graphics have received a careful polish. Kirby looks rounder than ever, and his every move is a delight. Kirby learns dozens of new moves by inhaling enemies and copying their powers. Enemies are so cute that players might feel bad for swallowing them, but must to absorb more than 20 Copy Abilities. Each ability gives Kirby a vibrant makeover and grants him new skills, like producing electricity, shooting fireballs, or wielding a sword that looks like it was plucked from The Legend of Zelda. For this adventure, Kirby brought friends with him, and up to four people can play on the same Switch, each with their own controller. Players of all ages can share the experience by exchanging powerups, carrying one another over tricky jumps, and riding piggyback. Players progress through a multitude of side-scrolling levels, bopping enemies and finding collectibles, including stars and energy spheres. The game features a customizable difficulty mode. Plus, storytelling is either wordless or features simple, unvoiced text. Additional content motivates players to return. A side mode features 10 mini-games, Mario Party–style, for users to try. This edition also features a new epilogue with new levels to play. Patrons who played the free demo may be eager for the full title. This edition takes an already great game and transforms it into the ultimate way to experience Kirby. As a side note, there is a cute series of read-along "storybooks" featuring Kirby on YouTube. ­VERDICT Teamwork really does make the dream (land) work. Add to your collection, even if the Wii title is still on your shelves.
Metroid Prime Remastered. Feb. 2023. Nintendo Switch. Nintendo. Price $40. Rating T.
This title brings one of the most critically acclaimed games of all time to a wider audience. The original released on the Nintendo GameCube in 2002, before many of today's gamers were even born. The Prime series takes the classic 2-D Metroid gameplay and brings it into the third dimension. It also revolutionizes diegetic storytelling. Curious players can unlock the secrets of Tallon IV by scanning alien flora and fauna, computers, enemies, ship records, and more with their visor. The game also allows players to unlock concept art from a new Extras menu. Almost all lore is optional. Players focused on action can ­bypass it entirely. This remaster has enhanced graphics and improvements to gameplay. The controls are customizable and modernized. A rotatable map allows players to explore with ease. To progress, gamers aim and shoot lasers and missiles at a variety of grotesque alien creatures. The remastered graphics allow the enemies to look extra goopy and splatter green blood. Players control intergalactic bounty hunter Samus Aran, one of gaming's first playable female characters, in a series inspired by the Alien film franchise. As Samus navigates the planet, visual flourishes like frost on her visor and raindrops on ponds add to the immersion. These intricate effects were revolutionary 20 years ago and remain impressive today with the remaster's dynamic lighting. Tallon IV feels alive at every step. The most recent installment before this title, Metroid Dread, starred Samus in a more traditional 2-D perspective. However, players who enjoyed that title will be eager to put on Samus's helmet here. A fourth Prime game was announced in 2017 and remains eagerly anticipated. Nintendo surprised fans with a digital launch of Remastered a week before its physical release. Physical editions are likely to be scarce. VERDICT Add this all-time classic to collections before it goes out of print.
Sonic Frontiers. Nov. 2022. Nintendo Switch. PlayStation 5. PlayStation 4. Xbox One. Xbox Series X and Series S. Steam, Epic. Nintendo. Price $60. Rating E.
Sonic is the latest video game mascot to go open world after the huge success of The Legend of Zelda: Breath of the Wild. This title opens with familiar characters and imagery: Sonic the blue hedgehog; Amy, his pink companion; and Tails, the two-tailed fox riding their red biplane. After being sucked into an alternate dimension, Sonic must rescue his friends and uncover the mysteries of an odd archipelago. Sonic's longtime rival, Eggman, redesigned to resemble Jim Carrey, becomes a sympathetic villain. His story line sees him forming a parental bond with a floating artificial intelligence who has become self-aware. As a protagonist, Sonic is a glib character at the center of a strange story with a serious tone. In one scene, Sonic and Amy witness the deaths of two alien lovers. In multiple scenes, Amy mourns the loss of the doomed couple while Sonic has no emotional reaction. Story is progressed by collecting numerous knickknacks. Completing challenges reveals segments of a large map encompassing five islands. Enemy boss characters are towering in scale; Sonic learns various high-flying, hand-to-hand combat techniques to take them down. Players customize their experience by unlocking abilities from a skill tree. Each maneuver is accompanied by a handy training screen to help the player master it. Sonic is fast and thrilling to control, but his movements are floaty and imprecise. The bulk of the game features Sonic free-roaming large open locales; however, "cyberspace" levels harken back to classic Sonic games, resembling stages from his classic 2-D and 3-D titles. Players can participate in a relaxing fishing mini-game to pass the time and earn lucrative prizes. Each game exists independently of others, so players need no prior Sonic knowledge to play. All cutscenes are voice-acted, and difficulty can be adjusted at any time. VERDICT This game is sure to be popular in any collection.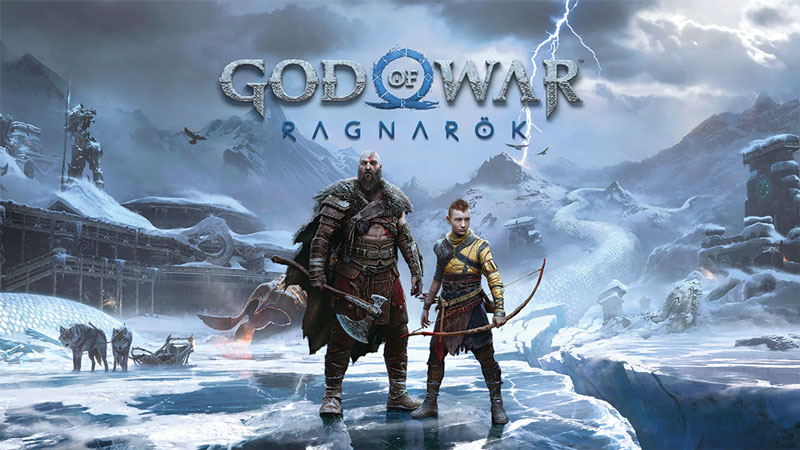 God of War Ragnarök ©2022 Sony
God of War Ragnarök. Nov. 2022. PlayStation 4. Price $60; PlayStation 5. Sony. Price $70. Rating M.
The "God of War" trilogy from the early 2000s focused on dispatching Greek deities in gruesome ways. The 2018 installment, simply titled God of War, served as a sequel and reimagining of the series. Snowy, cold Scandinavian locales replaced warm, Mediterranean environments. This title continues the story of Kratos—former God of War after his triumph over Ares—and his son, Atreus, as they grapple with Norse gods. Winner of Best Narrative at the 2022 Game Awards, the game is story focused. Players watch noninteractive cutscenes as much as they actively control the game. Gameplay combines real-time combat and quick-time events (QTEs). QTEs occur during cinematic scenes. To continue the story, players must do sudden tasks, like quickly mashing a single button as fast as possible. Under player control, Kratos dispatches mythical enemies with an arsenal of deadly weaponry. Enemies consist of four-legged beasts, floating eyeballs, and humanoid einherjar, warriors resurrected from Valhalla. The action is violent, but it does not relish in the gore as much as the original series did. Profanity is abundant. For instance, Thor talks more like a character in a Tarantino flick than in a Marvel movie. The objectifying sexual content of the previous trilogy has been eliminated. There are accessibility innovations that enable all players to enjoy the narrative, including adjustable text size, motion sensitivity, and gameplay difficulty. Motor accessibility is taken into consideration with settings that minimize the number of buttons that need to be pressed simultaneously. PlayStation 4 and PlayStation 5 games are virtually identical in content; ­however, the PS5 benefits from faster performance, improved graphics, and better frame rates. ­ VERDICT The impressive array of accessibility features makes this game a solid addition to any collection. Recommend to players of all skill levels who like exploring the dark side of mythology.
---
Chance Lee Joyner, Tyngsborough P.L, MA